Y
ou might've expected something uncommon from the mercurial
Tesla Motors
when the electric car manufacturer selected –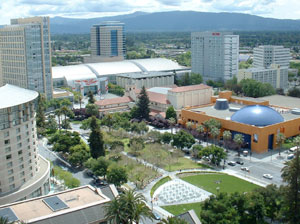 and for the
second
time – the location of its first production plant.
And you would've been expecting right. Tesla has gone against the conventional site-selection grain on several fronts, starting with its chosen locale: San Jose, the highly urbanized "capital of Silicon Valley" – an affluent, often pricy area that many observers still consider antithetical to manufacturing operations.
But San Jose it is for the automaker's US$250-million plant, a 600,000-sq.-ft. (54,000-sq.-m.), 500-worker structure that will assemble Tesla's second-generation car, the five-passenger Model S luxury sedan. And, in a second-phase expansion, the company will relocate its headquarters and R&D from the current location in San Carlos, about 26 miles (42 kilometers) northwest, to a new 120,000-sq.-ft. (10,800-sq.-m.) facility on the San Jose site that's expected to house another 525 employees by 2012.
"Big deals like this happen when both parties have something significant to gain," Tesla CEO Ze'ev Drori said in San Jose at the Sept. 17th expansion announcement. "Locating Tesla's headquarters, manufacturing and R&D in San Jose will allow us to proceed with minimum disruptions and virtually no dislocations."
At the same time, though, Tesla's location choice does disrupt some long-standing perceptions, as Paul Krutko, chief development officer for the city of San Jose, explains in talking with the SiteNet Dispatch.
"The conventional wisdom is that it's too expensive to do business here in Silicon Valley, and you need to put your locations somewhere else," allows Krutko, the architect of San Jose's revamped economic development strategy. "A lot of companies have the idea that you start here, and once you get to a particular scale, you need to move someplace else."

Stalling Out in New Mexico
In fact, Tesla, which was born in Silicon Valley in 2003, was one of those companies that decided to
move its production somewhere else
. Or so it seemed, at least.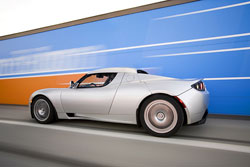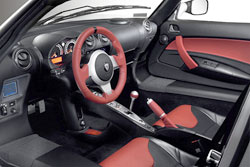 Back in February of 2007, after also considering sites in Arizona and the San Francisco Bay area, the company
picked Albuquerque, N.M., for its first plant
.
"We wanted to be in a state that is as committed as Tesla is to developing clean energy and addressing global climate change," company Chairman Elon Musk, a co-founder of PayPal, said in a statement. "We found that leadership in New Mexico."
One of
New Mexico
's big attractions for the cash-conscious startup was the state's $20-million subsidy package of infrastructure improvements and business tax credits. That assistance, Tesla officials noted, would enable the company to quickly pull the trigger in expanding. Ground would be broken only two months later, they said, for what was then projected as a 150,000-sq.-ft. (13,500-sq.-m.), 400-employee plant.
April of 2007 came and went, though, followed by many other months, and still the New Mexico site sat idle. But the company that took its name from brilliant, eccentric inventor
Nikola Tesla
was preoccupied then with other pressing issues. For one, the company was riding out some of the internal upheavals that have periodically punctuated its sometimes bumpy ride. Company co-founder Martin Eberhard was ousted from the CEO's post in August of last year, with former Silicon Valley entrepreneur Drori named as his permanent replacement in late 2007.
More importantly, Tesla was hitting operational obstacles. There were snags in the final design of its much-in-demand Roadster sports car, twice delaying the UK-based production of the two-seater. That, in turn, hamstrung the development of Tesla's second-generation sedan, stalling out the New Mexico expansion.

'Absolutely Insane' Arnold
Meanwhile,
California
Gov. Arnold Schwarzenegger was watching from Sacramento. Stung by the company's defection to the Land of Enchantment, the Golden State governor had kept a sharp eye on Tesla's progress – or lack thereof –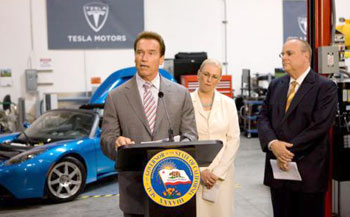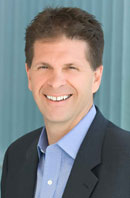 in getting its New Mexico production facility up and running.
"I myself bought one of the first Tesla cars," Schwarzenegger explained in late June this year, after Tesla changed its mind. "So for me to see this company build a plant in New Mexico drove me absolutely insane.''
Sensing opportunity, Schwarzenegger made another play for Tesla. Significantly, this one included a brand-new program that waives the sales tax on investment in new manufacturing equipment for Zero Emission Vehicles (ZEVs) – an initiative that would save Tesla $8 million. In addition, California was offering another $1 million for employee training.
That cash was enough to re-jigger the scales for the company's leaders, who'd initially preferred to keep Tesla's manufacturing close to headquarters. On June 30th, the company announced that it was backing out of the New Mexico deal. Instead, it said, it would select a location somewhere in the Bay Area.
"Silicon Valley is the birthplace of the silicon revolution," Drori said. "Now Silicon Valley is going to be a birthplace again, this time of the clean-tech industry, and Tesla epitomizes that industry."
As for Schwarzenegger, his "insanity" had abated.
"Today's announcement is great news for California, our economy and our environment," the governor said. "We want these cutting-edge companies not to just start in California and do their research and development here. We want them to
build
in California."
For San Jose, the state's ZEV subsidies had opened up an opportunity to woo the electric car manufacturer.
"In the parlance of the presidential debates that we're hearing now," says Krutko, "the state's new subsidy offer was a game-changer for the Tesla project."

San Jose Gets in the Game
At that point, however, San Jose wasn't even
in
Tesla's game.
By late June, the company had already formulated its short list of potential Bay Area sites. And San Jose Mayor Chuck Reed managed to discover, hadn't made that list.
So Reed took a very old-fashioned marketing tack. He picked up the phone and directly called Tesla Chairman and co-founder Musk.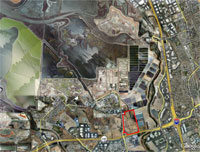 The details of that conversation remain private. But Reed obviously made a persuasive case in pitching San Jose as a viable contender for Tesla's expansion.
"An hour after the mayor's call, we were talking to [CEO] Ze'ev Drori," Krutko recounts. "As a city and as an economic development team, we have a pretty compelling story. While it is true that we are a high-cost location, we are also a high-
return
location.
"Companies that locate here, particularly clean-tech companies, have a leg up in terms of the types of work-force expertise," he continues. "And they have a leg up here in that we have a responsive city government that enables companies to focus on delivering their product, instead of going through a lot of trouble with a permitting entity or a plant approval. We can quickly get them into space."
For Tesla, San Jose had some particularly intriguing space: an 89-acre (36-hectare) greenfield site near the San Jose wastewater treatment plant that the city and neighboring Santa Clara had owned for 50 years.
Moreover, San Jose could offer terms on that land that would preserve prized working capital for Tesla's product development. The company could lease the city land, with the first 10 years rent-free (see accompanying "
Tesla's Terms
").

The Pace Quickens
That offer pricked up Tesla's collective ears. By mid-July the company had sent a team down to inspect the property. A week later, the team drove back, this time with CEO Drori on board.
"Then I got a call from Ze'ev in the first week of August,"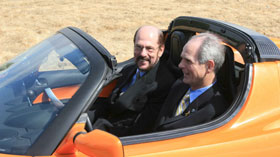 Krutko says. "And he wanted to know if I could personally negotiate with him on the part of the city. He wanted to do this in a very short and direct way in terms of us telling him what we could do. He didn't think he had the time to do this with multiple people on his side of the table and multiple people on our side."
Krutko and Drori met frequently in the weeks that followed.
"I presume that they were looking at the two or three other short-list sites and intensely negotiating at the same time," Krutko notes. "I'm guessing that they were looking all over the 10-county Bay Area, where there are some locations that would have the traditional feel of rural industrial sites in a lower price range."
But, then, San Jose was offering 10 years of free occupancy at its site.
In addition, San Jose had a strong track record for greasing the skids to get big projects quickly approved and up and running. The city's economic development team has recently fast-tracked headquarters developments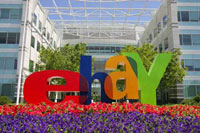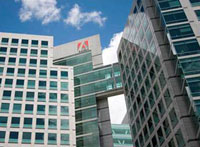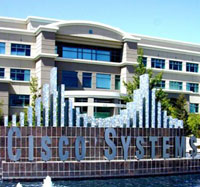 for
Adobe
,
Cisco
and
eBay
, all in the same northern city neighborhood where Tesla's proposed site sat.

'Working on Silicon Valley Time'
Such speedy expansions, however, were once a rare occurrence in San Jose, according to Krutko. Only after a rude "wake-up call," he says, did the city fully develop its fast-twitch reflexes.
"When I got here in 2002, we were at the bottom of the recession bubble," Krutko recalls. "San Jose had lost 225,000 jobs then, one out of 10 of all jobs lost in the U.S.
"We realized then that this organization had been a development regulator, not a development
facilitator
," he continues. "We weren't working on Silicon Valley time, which is in terms of days and weeks and months. When folks come up with an idea here, they need to get it to the market very quickly. But we were still working like most governments do in making changes in permitting and policy. And that's in increments of years or decades."
So Krutko started some different thinking about business expansions and the structure supporting them, with the new agenda including an expedited permitting program. Rather than running from agency to agency, expanding companies can meet with all of the necessary agencies at once, in one room. Permitting approvals can be secured in as little as a few hours.
"A company that takes that expedited option doesn't go linearly through the process," Krutko explains. "So they don't have to go to the transportation department, then to fire, then to public works, and public works will do something so that the transportation permit has to change. That type of activity really builds up the time the local permitting process takes. So what we have now is a system that's kind of a FedEx model. You can take the slow route, or you can take the fast route."
The fast-track permitting program has been a smash with San Jose businesses. Since April of 2002, 183 projects have taken advantage of the expedited option. All told, they've added about 9.2 million sq. ft. (828,000 sq. m.) of new space, which houses 14,749 new jobs and has a construction value of more than $233 million.

Creating Jobs in Clean Tech
And in Middle-Class Manufacturing
Having already endured several wrenching delays in product delivery, Tesla readily warmed to the idea of speedy plant approvals – particularly with the structure on such a cost-saving site. San Jose also added another incentive to its offer: The city said that it would rebate site development fees over time to Tesla.
Convinced, the company picked San Jose over contenders that included South San Francisco and Vacaville.
"The new corporate campus is tremendous news for Tesla, and it's … a refreshing change of pace from the gloom and doom of Wall Street in recent weeks," Drori wrote on his corporate blog shortly after the expansion announcement. "Our success is proof that clean tech can really drive job creation in the 21st century, leading to dramatic improvements in the economy
and
the environment."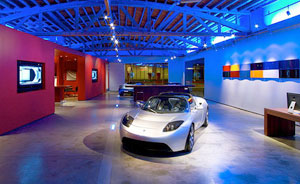 Meanwhile, the expedited work between Tesla and San Jose officials is already in full swing. Teams from the company and the city meet twice weekly, on Tuesdays and Fridays, huddling for several hours to solve problems.
"Our professional team is working out issues that might be occurring between the various city departments," Krutko explains. "So it's not the client's problem to walk that around. It's our problem to solve."
Landing Tesla helps San Jose solve some its own problems as well.
For example, the zero-pollution company will advance the
"Green Vision" initiative
that Mayor Reed implemented late last year. Among that program's chief goals is the creation of 25,000 clean-tech jobs in the city within the next 15 years.
Tesla joins the substantial number of green-leaning companies already in San Jose. That includes a sizable cluster of solar technology players, including the headquarters operations of
Fat Spaniel
,
Nanosolar
,
SoloPower
,
Stion
and
SunPower
.
Tesla's production jobs, which will pay about $48,000 a year, also play directly into another of Reed's major initiatives: creating more local manufacturing jobs that pay middle-class wages.
"San Jose is the second most affluent big city in the U.S.," Krutko says. "And that means that we've got huge numbers of retail and service-sector jobs, in addition to all these high-value, high-end corporate jobs. What's gotten squeezed are those middle-income manufacturing jobs."

The Business of Risk
Despite all the hoopla, though, Tesla still faces the kind of stern challenges that make it a very high-risk business.
After all, we've been told for years now that "the next big thing" in clean-tech autos was right around the corner. It's just never made it around that corner to become a viable market force. Remember the car of the future that would run on hydrogen … and then on corn-based ethanol?
Trouble was, problems with those ideas piled up, and venture capitalists went looking for the next opportunity. Right now, the electric car could be it. And Tesla has certainly turned some heads with its Roadster, despite that model's production problems. Sleek and powerful, the Roadster can go from zero to 60 miles an hour in a stunning 3.9 seconds.
The Roadster, though, is hardly a mass-market auto. The car lists for $109,000.
Tesla, though, does seem on solid footing in terms of financing its expansion. The company is getting a $150-million loan guarantee from the U.S. Department of Energy, and it sounds confident that it can raise $100 million more in a forthcoming funding round. The company has been successful thus far in attracting venture investors, including
Capricorn Investment Group
,
Draper Fisher Jurvetson
,
Technology Partners
and
VantagePoint Venture Partners
. In addition, Tesla's high-profile financial backers include Google co-founders Sergey Brin and Larry Page, and former eBay president Jeff Skoll.
San Jose officials are mindful of the risky business that Tesla is in.
"As prudent government managers, we've looked at the options that we have," Krutko says. "It's our opinion that the bird in the hand is worth more than speculation on what we might attract later."
At the same time, the city has looked at the down-side options as well, including Tesla's possible acquisition.
"If Tesla is acquired in its first 10 years on the San Jose site," says Krutko, "then the acquiring company would have to immediately begin paying $1.5 million a year in lease costs. For Tesla, those first 10 years will be rent-free."
And what if Tesla should simply fold its corporate tent somewhere down the road?
"If, in a couple of years, Tesla was no more, we actually would've still created a significant manufacturing facility within our community," Krutko continues. "And a successor company could come to that site. In addition, we are currently engaged in a revamp of the wastewater treatment plant. They believe at the plant that with new technology, the buffer land wouldn't be necessary, and they could divest that property."
On the other hand, there's a considerable up side for San Jose if Tesla's business goes swimmingly. The plant's annual economic impact on the surrounding region, the city estimates, will total $1.9 billion a year.