M
y, how the economic fortunes of Port St. Lucie, Fla., have turned round.
After all, it was only 16 months ago that the southeastern
Florida
city lost a tough one at the wire, finishing second in the recruiting race for the sort of project that makes business recruiters fairly drool: the prestigious
Burnham Institute
's biomedical research lab – a 300-employee site-selection plum that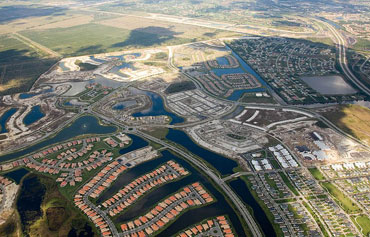 could create 10 times that many additional positions, if not more. Instead, Burnham made an
11th-hour decision to locate instead in Orlando
.
Contrast that with last week, when the Oregon Health and Science University's (OHSU)
Vaccine and Gene Therapy Institute
(VGTI) announced that it was bringing a major research operation to Port St. Lucie. And VGTI is only the latest addition to a fast-growing local life-sciences stable that includes the
Torrey Pines Institute for Molecular Studies
, which is now building its 189-employee East Coast headquarters in town.
"Port St. Lucie is an outstanding location, and we look forward to collaborating with the increasing number of life-sciences organizations that are calling the Research Coast home," VGTI Director Jay Nelson said at the Jan. 8th project announcement at the Florida Center for Innovation at Tradition, the 120-acre (80-hectare) mixed-use development in which the institute will locate. "Our institute in Florida will allow for unique regional partnerships while expanding our reach nationally."
Port St. Lucie's rising biomedical star is also getting a boost from yet another project: the
Scripps Research Institute
's campus in Jupiter,
the blockbuster announced in late 2003
that first put the Sunshine State on the major-league map for biotech business location.
Sitting only 33 miles (53 kilometers) south, Scripps' formidable presence has played a substantial role in attracting Port St. Lucie's burgeoning biotech cluster.

Speaking in Biotech Tongues
Talking about biotech location patterns means using the "S word" and the "C word" –
spin-off
and
cluster
. Those two words, of course, are among the most relentlessly overused by public officials touting major expansions.
Clusters and spin-offs, however,
are
part of the documented template for what occurs when heavyweights like Scripps set up a major shop. Like replicating DNA, jobs invariably multiply around such operations.
Florida economic developers, in fact, are projecting that Scripps' Palm Beach County complex, which will employ an estimated 2,800 workers within 15 years, will create another 40,000 state jobs from industry clustering and 6,500 positions from spin-offs. The accuracy of those projections awaits the long term. There's no denying, though, that Port St. Lucie is demonstrating biotech's job-multiplying muscle.
Like replicating DNA, jobs invariably multiply around such operations.
But it was the "I word" in the Sunshine State's biomedical-attraction formula – incentives – that served as the VGTI's initial expansion impetus. Hefty subsidies have been a constant in Florida's growing biotech constellation (see accompanying "Big Sunshine, Big Subsidies"). For the VGTI, the state and local package for expanding in Florida totals $117.8 million.

The Networking Factor
It was more than a little significant that Torrey Pines founder and President Richard Houghten already had extensive first-hand knowledge about the state's generous aid. Just as importantly, Houghten knew what those funds could provide. Torrey Pines was awarded $86.5 million in state and local subsidies when it decided in September of 2006 to build its 100,000-sq.-ft. (9,000-sq.-m.) East Coast base in Port St. Lucie. What's excited Houghten most about that aid are the research opportunities that it's opened up for his institute.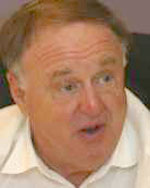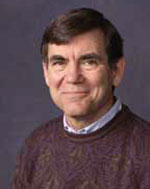 "The economic incentives," Houghten explained at the VGTI's expansion announcement, "allow us not to spend 90 percent of our time writing grants, and instead to do the science."
That kind of valuable knowledge circulates in the biotech world, which, like corporate real estate, is an intensely networked business. So Houghten decided to do some networking in May of last year, calling a colleague to share his feelings about Florida. That colleague was VGTI Director Nelson, who 20 years earlier worked with Houghten at Scripps in California.
Houghten was, in a sense, passing the local biotech torch. Scripps President Richard Lerner had been a central figure in Florida's 2006 recruitment of Houghten and Torrey Pines. And with last year's fateful call to Nelson, Houghten was also fulfilling a bold promise he'd made in 2006.
"When Dr. Houghten first announced his intention to build headquarters in Port St. Lucie, he made it clear that he felt a responsibility to help us build a true research cluster here," said Larry Pelton, president of the St. Lucie County Economic Development Council, who played a prominent role in securing the VGTI's incentives. "Little did we know he planned to move this fast, and this entire community owes him a debt of gratitude."
The Torrey Pines executive's conversation with Nelson proved so persuasive, in fact, that it started the ball rolling for a meeting between VGTI officials and St. Lucie economic developers.

Boosting Collaboration by Building Right Next Door
With Houghten's call, the VGTI's leaders at the institute's headquarters in Portland, Ore., started thinking about the possibilities of opening an East Coast operation – which would be the VGTI's first outside of the Beaver State.
The team in Oregon was intrigued by the prospect of ongoing, face-to-face collaboration with the major biomedical concerns that were locating in southeast Florida, particularly Torrey Pines. The VGTI already partners with some of those firms, including Scripps. VGTI, though, works even more closely with Torrey Pines, although much of the work now is done long distance. Having its own nearby operation, though, would position the VGTI to directly access Torrey Pines' voluminous library of 5.5 million chemical compounds.
"What [Houghten] does is he provides basically the drugs for the things that we want to do," Nelson said in explaining the two institutes' collaboration. "And what we're doing is trying to identify the defects in the immune systems or the antigens or whatever would be the best target."
The VGTI's Florida operation will focus on developing vaccines and treatment for infections, immunity and inflammation in older adults. "Our goal here will be to recruit some of the best scientists in the world and focus their energies on human immunology and the prevention and spread of infectious diseases, especially to vulnerable populations including the elderly,"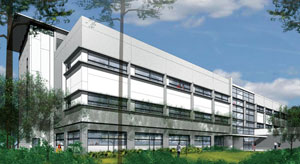 OHSU vice president for research Daniel Dorsa said in Port St. Lucie.
The Oregon institute will actually begin its Florida work inside part of Torrey Pines' space. The VGTI will temporarily move into one floor of the Torrey Pines facility, which is scheduled to open late this year or in early 2009. The VGTI will build its own 130,000-sq.-ft. (11,700-sq.-m.) structure immediately south of the Torrey Pines building.

Florida's Aid Likely Figured Big
But how important were Florida's incentives in the VGTI's decision to establish an East Coast base? Officials from both the institute and the state declined to comment specifically on that issue for this story.
Nonetheless, the current U.S research climate suggests that the subsidies were almost certainly a major consideration. Research institutes today are facing tighter budgetary constraints. Those financial straits are largely due to the fact that funding has flattened in recent years for the National Institutes of Health, the primary underwriter of basic health research performed in the U.S.
Added to that financial crunch was the VGTI's lack of acreage for further growth.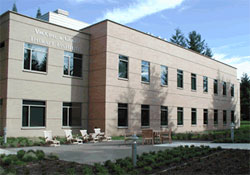 The institute had expanded as far as it could in the available space on OHSU's west campus in Beaverton.
But with Florida's $117.8 million in subsidies, the institute can clear both the funding and square footage hurdles. The state is providing $60 million of that assistance from the Florida Innovation Incentive Fund, the program also used in assisting the Burnham and Torrey Pines projects. Port St. Lucie is providing another $53 million, targeted for infrastructure improvements at the Tradition development. City officials said that the aid will be revenue neutral, with the funds coming from the $155-million special assessment district created in Port St. Lucie's recently annexed southwest area. The VGTI's remaining subsidies will come from property tax abatements and impact-fee rebates for developing the institute's new building.
No Oregon state funding or OHSU monies, VGTI officials emphasized, will be directly used in the Sunshine State project. Nor, they added, would any of the institute's existing staff be relocated to Florida. Nelson, however, will direct both the Oregon operation and its Florida branch.
"Past experience has shown that proximity is one of the main factors in promoting these partnerships," Nelson said in a VGTI news release.
"We absolutely feel that the investments that we're making in life-sciences companies like Scripps, Torrey Pines, Burnham and VGTI will pay off in the long term for the state's economy."
"This institute in Florida will allow for unique regional partnerships that will cross-connect with operations in Oregon and benefit us all."
Both the VGTI's Oregon and Florida branches, he explained, should reap benefits from the East Coast operation. The spin-off technologies that are developed in Florida will remain in that state, said Nelson. OHSU, however, will receive licensing revenues from the VGTI's role in innovations that are created at the Florida location.

'Florida Has Been Discovered'
VGTI Florida will employ 200 workers with an average salary of $60,000, institute officials noted.
But the Sunshine State is expecting a far more substantial payoff from its major investment in the institute. Florida officials released a projection that VGTI Florida over its first 20 years of operation will support about 1,466 "direct and indirect" positions, generating $2 billion in payroll and $4.2 billion in gross state product.
Such sizable rewards are part of Florida's plan in its large subsidy outlays for biomedical firms, state officials say.
"We absolutely feel that the investments that we're making in life-sciences companies like Scripps, Torrey Pines, Burnham and VGTI will pay off in the long term for the state's economy," Enterprise Florida Director of Communications Stuart Doyle tells the SiteNet Dispatch.

"Each project is required to meet strict legislative criteria by specific time frames to be eligible for the programs utilized. The analysis included ROI studies conducted by outside firms for an impartial analysis of economic and fiscal impacts."
In the meantime, though, Port St. Lucie has still other biomedical irons in the fire that are getting very warm as well.
One of them is
Mann Research Center
, which earlier this month closed on a 22-acre (8.8-hectare) site in the Tradition development. Led by
billionaire medical-device capitalist Alfred Mann
, the company is planning to build a 400,000-sq.-ft. (36,000-sq.-m.) facility for medical R&D and offices. In addition,
Martin Memorial Health Systems
last year bought a 20-acre (eight-hectare) tract in Tradition near Torrey Pines. Martin Memorial's plans for that property include building a hospital, which will collaborate with nearby researchers on clinical trials.
Southeast Florida as a whole is also continuing its biomedical surge. Just last month,
Germany's Max Planck Institute announced that it's opening a bio-imaging center and U.S. headquarters in Jupiter
, located on Florida Atlantic University's campus near Scripps' facility.
Florida has clearly attracted a goodly number of medical research operations in the few years since the Scripps announcement. But is the state fulfilling officials' hopes that Scripps would propel Florida's emergence as a major industry hub?
"No," says Doyle. "The vision of Florida becoming a major biotech and medical R&D hub is progressing much faster than anticipated. Florida has been discovered."