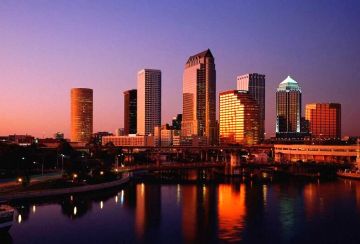 The RX Takes:
Work-Force Familiarity Tips 500-Worker
Merck-Medco Project Tampa's Way

TAMPA, Fla.

-- Few swaths of square footage carry pharmaceutical certification. Infinitely fewer, though, are

call centers

certified as pharmacies.
That's the case, though, with the 1,000-employee

Merck-Medco

center that's going to touch down in

Tampa

. The project marks Tampa's largest private job-generator in two years.

Three states were in the running for Merck-Medco's Pharmacy Customer-Care Call Center, with Atlanta the other finalist, according to officials with the leading pharmacy benefits manager. In the end, though, the decision tilted Tampa's way because of Merck-Medco's satisfying experience with the area work force, said Greg Hansen, Merck-Medco vice president of customer services.
"The complexity of our business requires access to a high-quality work force," said Hansen, who will relocate from Las Vegas to run the Tampa call center. "Tampa has continuously provided us with exceptional people to service our clients and their members at a level of excellence unsurpassed in the industry."
Merck-Medco's Tampa roots trace back to 1987. That was the year in which the company opened Merck-Medco Rx Services of Florida, a processing, dispensing and consultation home-delivery pharmacy. In 1989, Merck-Medco opened a second home delivery pharmacy and warehouse in Tampa. Together, Merck-Medco's two existing facilities in the Tampa area already employ some 1,500 workers.
"Given the strategic importance of this center, we could think of no better place than Tampa, where we have been a growing part of the business community since 1987," Hansen said.


Perhaps 100 Pharmacists on Staff

As its pharmaceutical certification suggests, the facility will house a staff that diverges from the call-center norm. Some 700 of the employees will be customer service representatives, but the work force will also include as many as 100 pharmacists, plus several hundred administrative workers, Hansen said. Company officials project that average annual earnings for the 1,000 employees, including the center's pharmacists and managers, will exceed US$32,700.
The Tampa facility will handle heavy call volume. At full capacity in 2003, the center will handle more than 200,000 patient inquiries a week and more than 10 million a year.
That range of those calls will be broad, said officials of the Merck & Co. subsidiary. Calls will include routine inquiries about health plans, billings and prescription tracking; in-depth questions about prescription drugs and potential drug interactions and reactions; and consultations with pharmacists.
"Even though it will likely never dispense a single tablet, this center will be licensed as a full-fledged pharmacy because it dispenses something every bit as valuable - one-to-one patient care for the millions of Americans who depend on Merck-Medco for convenient, safe, high-quality prescription drug care," said Hansen.


$3 Million in Incentives

Incentives were also part of the mix that landed Merck-Medco, said Hansen. The company will receive $3 million in state and local incentives under the Qualified Target Industry Tax Refund program.
Commented Gov. Jeb Bush, "Given the psychology of the state right now and people's concern about the economy, this is fantastic."
Hansen plans to hire 200 workers by the end of the year, an additional 400 in 2002 and another 400 in 2003. The Tampa call center will be Merck-Medco's first in the U.S. Southeast. The company's existing call centers are in Columbus, Ohio; Dublin, Ohio; Irving, Texas; Las Vegas; and Parsippany, N.J.
Like Merck-Medco, the facility housing the new call center has a business history in Tampa. The facility in Hidden River Corporate Park was built in 1992 as Salomon Smith Barney's world bond trading headquarters. Merck-Medco will lease the building from SBC Telecom.



---
North American Lighting Expanding
Illinois Presence with New 300-Employee Plant

PARIS, Ill.

-- Japanese automakers' rapidly expanding U.S. presence has spurred

North American Lighting

(NAL) to announce that it will build a $16 million plant in

Paris, Ill.

. The plant, which will employ more than 300 workers, will manufacture automotive headlights and fog lights, according to NAL officials.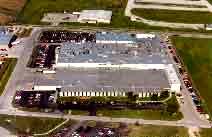 NAL, which is owned by Tokyo-based Koito Manufacturing, is no stranger to Illinois. The company had already located its North American headquarters and two manufacturing facilities in the state.
"I want to thank officials from North American Lighting for choosing to bring this project to Illinois and congratulate them on their continued growth," Gov. George Ryan said. "NAL's presence is already strong in southern and southeastern Illinois, with nearly 2,000 workers, and this new venture will further broaden their role in the state's business community."


Said NAL President and CEO Dan Robusto, "The state of Illinois, Gov. Ryan and the community of Paris continue to demonstrate a commitment to creating high-quality manufacturing jobs for their citizens. I wish to express on behalf of our board, officers, employees and customers our sincere thank you to all involved in this process for the unselfish sacrifice of their time and energy to bring this planned expansion to Paris and Edgar County, Ill."
NAL's headquarters are in Flora, Ill., and its two existing U.S. plants are in Flora and Salem, Ill. The decision to open a third plant was triggered by increasing orders from Toyota Motor Corp. and other Japanese automakers with a major U.S. presence, Robusto explained.
NAL is eligible to receive a number of state incentives, according to officials from the Illinois Dept. of Commerce and Community Affairs (DCCA). Those incentives include tax credits through the Economic Development for a Growing Economy Program and work-force training funds through the Industrial Training Program. The city of Paris will also receive funds from the Business Development Public Infrastructure Program for project-related infrastructure improvements.
Said DCCA Director Pam McDonough, "Gov. Ryan's economic development policies are helping DCCA provide targeted support to companies such as NAL that provide new job opportunities for Illinoisans."
NAL officials said that the new plant will come online in June of 2002. Initially, the facility will employ 60 workers, expanding to 300-plus by 2004. Once the plant reaches projected peak employment, it will produce 2 million headlights and 1.8 million fog lights a year, NAL officials said.



---
Nissan's Mid-Atlantic Distribution Center
Headed for South Carolina

GREENVILLE, S.C.

--

Nissan

has decided to site a piece of its aggressive U.S. expansion plan smack dab in BMW's American backyard.
Nissan North America has picked

Greenville, S.C.

, for a $4 million, 186,000-sq.-ft. (16,740-sq.-m.) distribution center for the Mid-Atlantic region. The 45-employee facility will be located near Interstate 85, not far from BMW's production center. The South Carolina site was picked for its central location in the Mid-Atlantic region, and for its infrastructure and road network, according to Nissan North America Vice President Jim Morton.
"We are in the midst of a significant expansion in the United States, and this center will help us more efficiently meet the needs of Nissan and Infiniti dealers in the mid-Atlantic area," says Bill Bosley, Nissan North America vice president for customer service. "As part of our worldwide drive to establish a lasting, profitable growth for Nissan, we plan to increase U.S. production and sales over the next several years, creating the need for this center."
Expected to open in April of 2002, the Greenville distribution center will serve northern Georgia, North Carolina, South Carolina, eastern Tennessee and Virginia, said Nissan North America officials. Those areas have heretofore been served by existing Nissan centers in Jacksonville, Fla.; Memphis, Tenn.; and Somerset, N.J.
Nissan makes passenger vehicles in Smyrna, Tenn., and is building a second plant in Canton, Miss. (For more details on Nissan's Mississippi plant, see Nov. 13, 2000, "Blockbuster Deal," "Nissan Driving $950 Million, 4,000-Employee Plant to Mississippi Delta.")



---
©2001 Conway Data, Inc. All rights reserved. Data is from many sources and is not warranted to be accurate or current.