INVESTOR WATCH ONLINE INSIDER
PORT OF MOBILE
The Port of Mobile will build a new roll-on/roll-off facility at an ideal time for the growing automotive industry in the southeastern U.S.
FROM THE MAY ISSUE OF SITE SELECTION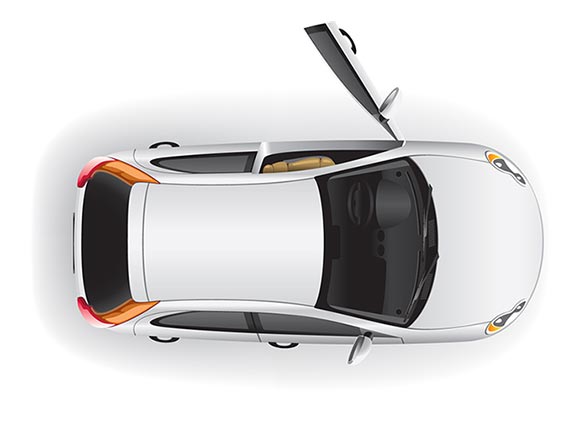 NORTH AMERICAN AUTOMOTIVE
Mazda-Toyota's site decision sparks a "fast and furious" response in northern Alabama.
CONWAY ANALYTICS SNAPSHOT
The use of scientific knowledge as an economic development and competitive advantage tool has become increasingly multipolar. While Europe and the U.S. traditionally lead in science and technology (S&T) and research and development (R&D), China has continued to grow exponentially as a new S&T and R&D powerhouse over the past two decades.
China is now the second-largest performer in terms of R&D spending on a country basis, and accounts for 20 percent of total world R&D expenditure, according to Forbes. China's National Medium- and Long-Term Program for Science and Technology Development (MLP), introduced in 2006, plays a key role in R&D transformation. MPL's goal is to transform the Chinese economy into a major center of innovation by the year 2020 and make it the global leader in science and innovation by 2050.
Data from Conway Analytics show that China and Hong Kong account for 162 (11 percent) of the 1,448 R&D facility investments that qualified for the Conway Projects Database sector from spring 2015 through spring this year. That's over half of the 311 R&D projects in the East and Southeast Asia/Australasia region, followed by Singapore and Japan. Greater Shanghai accounts for nearly 30 projects, followed by the Suzhou metro area (including Guangzhou) with nearly 20. — Esther Cashbaugh, Conway Chief Analyst
R&D Projects in Asia-Southeast Asia/Australasia 2015-2018
The Show Me State's strengths are only getting stronger as the state builds momentum, reduces red tape, encourages entrepreneurs and builds a better workforce — all for the benefit of business.
Norsk Titanium
Lead Signal: In June 2016, Norsk Titanium announced the closing of a $25-million funding round to support the development of its U.S. business to produce aerospace-grade, additive-manufactured, structural titanium components.
Projects: Conway confirmed in late 2016 the announcement by Norsk Titanium to open a new production facility and headquarters in Plattsburgh, New York. The facility employs over 380 people to manufacture titanium components. The multi-stage project built 170,000 sq. ft. of manufacturing and office space with a total investment of $125 million.
USA
ARCA Continental (based in Monterrey, Mexico) and its U.S. subsidiary Coca-Cola Southwest announced that they will build a new production and distribution facility in Houston, Texas. The $250-million, 1-million-sq.-ft. facility will begin operating in 2020. Arca Continental produces and distributes non-alcoholic beverages under the brand of The Coca-Cola Company as well as salty snacks under the brands of Bokados in Mexico, Inalecsa in Ecuador, and Wise in the United States.
Australia
Scottish craft brewer Brewdog PLC announced the selection of Brisbane, Australia, for a new brewery and headquarters. The 35,000-sq.-ft. facility will be operational in early 2019 and employ 150 people. Brewdog is investing AU$30 million (US$22.3 million) and will brew the full line of its most popular beers. Brewdog is one of the world's leading craft brewers with breweries in Ellon, Scotland (near Aberdeen), and Columbus, Ohio, where Site Selection first interviewed the company founders three years ago.
SITE SELECTION RECOMMENDS
Site Selection Publisher and President Adam Jones-Kelley made this image of the Colosseum in Rome, Italy, inaugurated by Emperor Titus in 80 A.D. "More vividly than all the written histories," wrote Mark Twain in Innocents Abroad, "the Coliseum [sic] tells the story of Rome's grandeur and Rome's decay." Here's how Rome fared in analysis of European tech R&D hubs we published 10 years ago this month. Visit ENEA, Italy's National Agency for New Technologies, Energy and Sustainable Economic Development, to see where Italian innovation is growing today.