FROM THE MAY ISSUE OF SITE SELECTION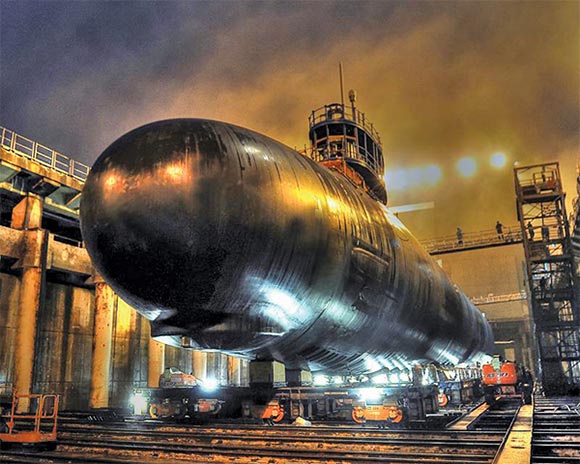 DEPARTMENTS
Quick-hitting stories fill you in on GE's Mojave Desert test flight of the world's largest jet engine; Greater Toronto's skilled immigrant influx since Canada's Global Skills Strategy launched; the top U.S. trade show locations; Electric Boat's latest investment in Connecticut; and a global sustainable design award winner in Mexico City.
WORLD'S MOST COMPETITIVE CITIES
Netherlands
Kraft Heinz Company has announced the opening of a global center of excellence in the Zuidas district of Amsterdam. The $90-million facility will employ 450 people focused on new methods of growth in Europe.
USA
J.C. Moag Corporation, a maker of glass for furniture, retail/office and hospitality applications, has announced plans to expand in Lanesville, Indiana. The company plans to invest $8 million and build a 50,000-sq.-ft. facility. The new facility will create 20 new jobs when it opens in 2019.
As of this morning, James Corden's carpool karaoke with Paul McCartney had been viewed no less than 70 million times, as they took a magical mystery tour through the Beatle's hometown of Liverpool, the resurgent UK city where Conway hosted the World Forum for Foreign Direct Investment starting two days after Corden's crew filmed there. Among the Forum's top 10 hits was a dinner held at the historic St George's Hall (pictured).
Boasting the largest tunnel-vaulted ceiling in all of Europe, the neo-classical building was constructed in the early 1800s for music festivals and court proceedings. The Beatles never played there, instead honing their chops at spots like the nearby Cavern Club, where they played 292 gigs from 1961 to 1963. But Ringo Starr in 2008 played to a crowd of 50,000 from the St George's roof to kick off the city's European Capital of Culture celebrations.
SITE SELECTION RECOMMENDS