INVESTOR WATCH ONLINE INSIDER
AFRICA
The president of the Manufacturers Association of Nigeria sees promise on the horizon, once obstacles in the foreground are overcome.
FROM THE JULY ISSUE OF SITE SELECTION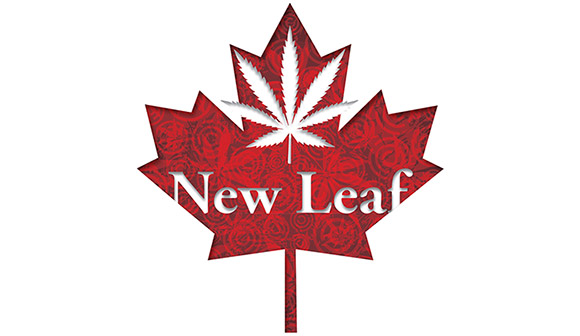 QUEBEC
Mark it on your calendar: On October 17, cannabis will be legal across Canada. Companies in Sherbrooke already are getting a jump on the market.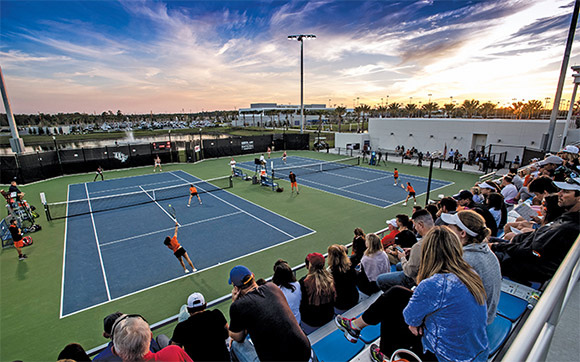 ORLANDO UTILITIES COMMISSION
The visionary mindset of the Orlando Utilities Commission is as central as its water and power to making Metro Orlando attractive to top performers like the USTA and KPMG, in this Investment Profile of OUC—The Reliable One.
Hughes Marino is a industry-leading commercial real estate company that exclusively represents corporate tenants and buyers in lease and purchase transactions. While most commercial real estate firms still represent both landlords and tenants, Hughes Marino stands apart, avoiding these conflicts of interest and instead specializing on providing tenants with the most objective, professional real estate expertise available, with a 100% guarantee of service and results. Hughes Marino services includes tenant representation, program, project and construction management, lease audit and administration, and culture and design consulting.
Named the 7th Best Workplace in the nation by Fortune and the #2 Top Company Culture by Entrepreneur, Hughes Marino takes pride in their unique and award-winning company culture. Other accolades include being named the Best Commercial Real Estate Company and Most Trusted Brand for multiple years in a row, as well the #1 Best Place to Work in every region that they serve.
www.hughesmarino.com
Lead Signal: Conway delivered a Lead Signal in June 2015 indicating that Pillpack had secured venture capital funding of $50 million and would leverage the round to build out operations in the United States. A subsequent round of funding in 2016 helped to increase expansion resources.
Projects: In June 2016, Conway confirmed an investment in Salt Lake City, Utah, for a new of hub of the company's online pharmacy business. The $32-million investment created 100 jobs and initially occupied 13,000 sq. ft. Amazon recently announced the acquisition of Pillpack for an undisclosed amount.
Lead Signal
Project
UNITED KINGDOM
Eirtech Aviation Services (EAS) has established a new composites repair center in Belfast, Northern Ireland. The new facility will create 124 new jobs over four years. InvestNI has provided financial support for the investment, which will contribute $5.6 million in annual salaries and benefits to the local community. EAS is a specialist aviation services company serving international airlines, private operators and aviation leasing companies. Watch for the UK & Ireland Spotlight in the September 2018 issue of Site Selection.
USA
In May, NewCold celebrated the opening of its new 25 million-cu.-ft. frozen food storage facility in Tacoma, Washington. The $50-million facility is one of the largest cold storage facilities in the U.S. and will employ 50 people. NewCold is an integrated services provider for cold chain logistics, and serves food producers and retail chains.
CONWAY ANALYTICS SNAPSHOT
Of the more than 40 qualifying corporate facility investments in Nigeria tracked by Conway Analytics' Conway Projects Database over the past three years, approximately half have occurred in Greater Lagos, a metro area whose teeming population is estimated at anywhere between 14 million and 21 million, part of a national population estimated at 198 million — the most populous nation in Africa and seventh globally. Overall, during that same period, we've tracked more than 470 projects in Africa as a whole. The graph above shows the percentages by nation among those with 10 projects or more.
SITE SELECTION RECOMMENDS
Photo courtesy of Microsoft Corp.
As referenced in today's Online Insider, Microsoft Founder Bill Gates delivered an encouraging yet clear-eyed speech on behalf of the Bill & Melinda Gates Foundation at the Nigeria Human Capital Event in March in Abuja. "To anchor the economy over the long term, investments in infrastructure and competitiveness must go hand in hand with investments in people," he said. "People without roads, ports, and factories can't flourish. And roads, ports, and factories without skilled workers to build and manage them can't sustain an economy." Read the full transcript (as prepared) here.
In Warsaw, Poland, centuries of history and a next-generation vibe go hand in hand. Site Selection Publisher and President Adam Jones-Kelley this week made these photographs at Plac Zamkowy (Castle Square) — harkening to the city's 17th century splendor — and at the newly opened Polish Vodka Museum, part of a development funded by Google Campus Warsaw in the hip Praga district that includes a start-up incubator. The site, where Google launched its own "wodka" ("little water") last year, is where Warsaw Vodka Factory "Koneser" used to make Luksusowa and Wyborowa, the flagship brands of the drink originally known in Poland as gorzalka.