FROM THE JULY ISSUE OF SITE SELECTION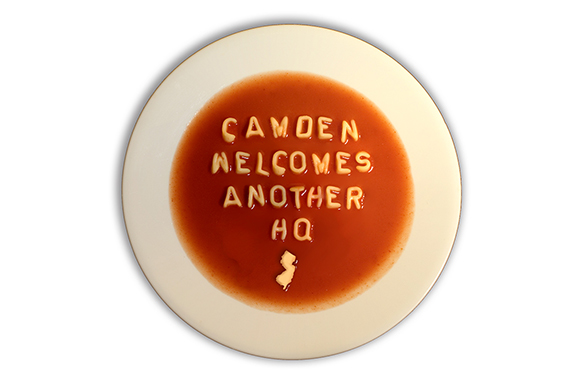 NEW JERSEY
Something's cooking next door at Subaru too, all part of a master-planned development across the Delaware from Philadelphia.
CHINA
The Japanese firm JATCO Ltd has announced that it will establish a second automatic transmission plant in the Economic and Technological Development Zone in Zhangjiagang City, Jiangsu Province, China. The new production plant will employ 1,000 people and manufacture vehicle transmissions. Production is expected to start at the end of 2019 and produce 480,000 units. JATCO manufactures a range of continuously variable transmissions (CVT) for small to large vehicles.
USA
Thyssenkrupp Elevator Americas has announced plans to build a new headquarters and innovation complex in Atlanta, Georgia, near the mixed-use neighborhood next door to the Atlanta Braves' SunTrust Park known as The Battery Atlanta. The new facility (pictured in the above rendering) will create 650 new jobs and house 900 people, all focused on design, development and testing of new elevator systems. The new 420-ft.-tall facility will cost approximately $200 million and host 18 elevator shafts. Thyssenkrupp Elevator is part of Thyssenkrupp, a Germany-based diversified industrial group with over 158,000 employees in 79 countries.
SITE SELECTION RECOMMENDS
The eight surveys that comprise Deloitte's Q2 CFO Signals bulletin detail why CFOs' two main worries are trade and talent, especially where China is concerned.
WORLD'S MOST COMPETITIVE CITIES
In our analysis of top locations for plastics and chemicals projects in The 2017 World's Most Competitive Cities report, Houston and Baton Rouge topped the list. But Oxford Economics' Dan Levine noted, "The rising number of middle-class households in the developing world (China, Mexico and India) should support increased investment in this industry in those locations as well." No surprise then, that BASF last month announced it's looking into another verbund integrated chemical site in China, where it's considering investing up to $10 billion by 2030 in Guangdong Province. Site Selection featured an exclusive insider's account of BASF's first integrated site in China in our July 2004 cover story. Learn more about the forthcoming 2018 World's Most Competitive Cities report here.
Last week The Economist informed us that its Global Liveability Index 2018 found that Vienna had displaced Melbourne as the world's most liveable city, ending "a record seven consecutive years at the head of the survey for the Australian city." Laura Martin, market development manager for Conway Events, visited Vienna not long ago and stopped by Hofburg Palace, where the Habsburgs for centuries found the imperial apartments quite liveable indeed.