INVESTOR WATCH ONLINE INSIDER
INFRASTRUCTURE
For most New Yorkers, 'underwater' triggers bad memories of Hurricane Sandy or the financial crisis. For this one, it signaled opportunity.
FROM THE SEPTEMBER ISSUE OF SITE SELECTION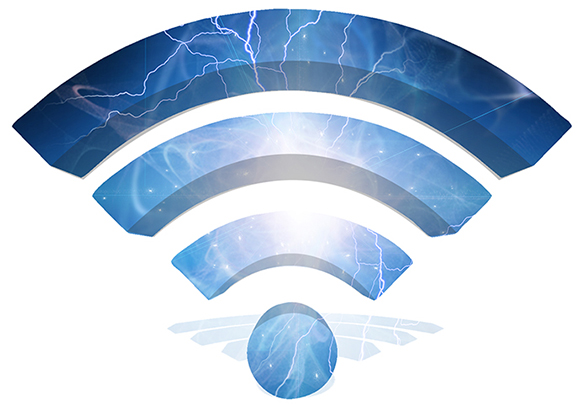 THE RURAL ADVANTAGE
Electricity signaled progress a century ago. Broadband sparks it today.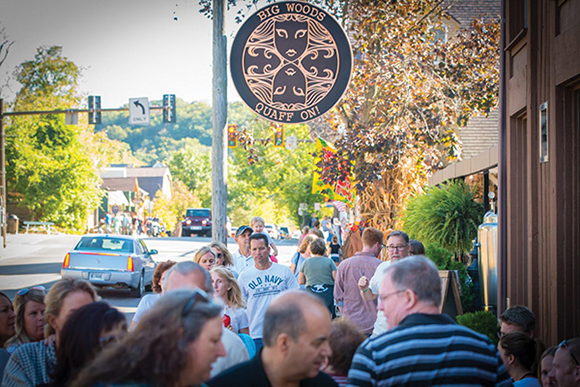 INVESTMENT PROFILE: HOOSIER ENERGY
High-speed internet service brings immediate results to Hoosier Energy co-op territories, at a watershed moment for rural economic development.
Freedom Foods Group
Lead Signal: In January 2017, Conway delivered Lead Signals indicating that Freedom Foods Group, an Australian health food and beverage company with activities in China and the United States, was in process of making a series of acquisitions in Australia and North America on the back of raising $56 million in new operating capital.
Project: In May 2018, Freedom Foods Group confirmed that it was investing a further $29 million to upgrade the Shepparton dairy milk processing plant to produce 500 million liters of milk per year. This investment follows the acquisition of the Shepparton from Australian Consolidated Milk in 2017.
Lead Signals
Project
CANADA
Just like fellow financial institution CIBC, Scotia Bank has announced an agreement to relocate its Toronto operations downtown, to the Bay Adelaide Centre. Scotia will occupy 51 percent (420,000 sq. ft.) of the 32-story, 820,000-sq.-ft. building. The move is expected in 2022 when the new building is complete. Scotiabank is one of Canada's largest banks, with activities in North America, Latin America, the Caribbean and Central America, Europe and Asia-Pacific. Scotia has 24 million customers in personal and commercial banking, wealth management and private banking, corporate and investment banking, and capital markets.
IRELAND
California based BioMarin Pharmaceutical has announced a $46-million investment in its Shanbally, Ireland, facility. The development of a new drug fill-finish process is expected to create 51 new jobs. The facility based in the Cork region has grown steadily since its opening in 2011 with just 12 employees. BioMarin Pharmaceutical is a global biotechnology company headquartered in San Rafael, California, and is focused on developing and producing therapies for rare diseases.
CONWAY ANALYTICS SNAPSHOT
Food and Beverage is one of 12 sectors analyzed by world region in the 2018 World's Most Competitive Cities report now in production at Site Selection publisher Conway, Inc. Above is a sneak peek at top projects in the sector by capital investment in three of the report's six world regions. While it didn't snare one of these highest-capex projects, among the leading cities in the Asia Pacific is Ho Chi Minh City, Vietnam, in a nation were 6.7 percent GDP growth in 2017 is projected to be followed by 6.5 percent growth this year.
SITE SELECTION RECOMMENDS
The Organization for International Investment (OFII) just informed us that FDI into the US during Q2 2018 actually was net divestment, the first time it's entered negative territory since Q1 2014. Watch for more analysis of FDI in America in the next issue of Site Selection.
Two years ago this week, Site Selection's 50-something Managing Editor Adam Bruns continued his gradual education in hip-hop by interviewing Michael "Killer Mike" Render, half of the duo Run the Jewels, at the christening of a major drill as "Driller Mike" at the start of operations for drilling a water tunnel between the Chattahoochee River and the forthcoming Westside Quarry Park at historic Bellwood Quarry. (Render is pictured above with successful drill namer Bryan Schroeder.) This week, a firm led by another Atlanta celebrity — former Georgia Tech, Atlanta Braves and New York Yankees star Mark Teixeira — made news in the same neighborhood, as his Urban Creek Partners released renderings (below) for a 27-acre mixed-use development nearby called Quarry Yards, featuring a climbing wall on the outside of an office building.