FROM THE SEPTEMBER ISSUE OF SITE SELECTION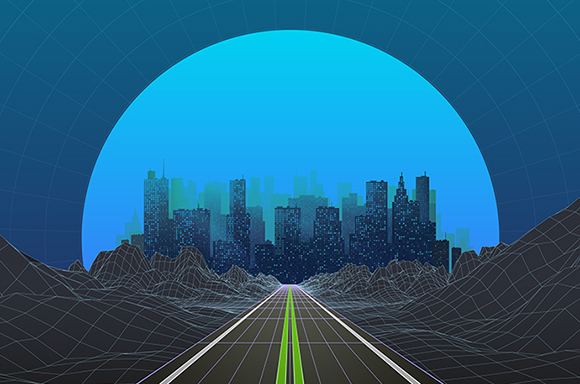 LOGISTICS & DISTRIBUTION
For logistics thought leadership, we turned to our friends at IAMC and SIOR for an excerpt from their latest DesignFlex2030 series of whitepapers on the flexible industrial distribution facilities network of the future.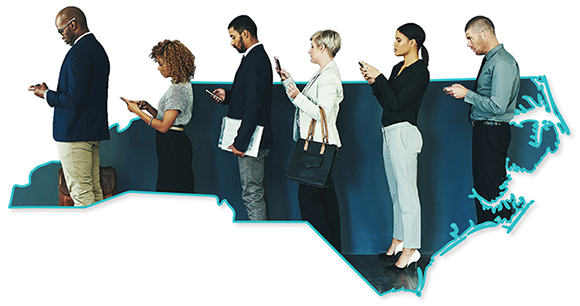 NORTH CAROLINA
An employer needs survey takes the temperature of the Tar Heel State's labor market.
Ingredion Incorporated
Lead Signal: In August 2016, Conway Analytics delivered a Lead Signal indicating that Ingredion had announced further expansion around the world based on strong financials. Expansion would include organic growth and acquisitions in the Asia-Pacific and EMEA regions.
Project: In June 2017, Ingredion announced the opening of a new starch production facility in Kalasin, Thailand. The $30-million investment created Ingredion's fourth facility in Thailand; the company now employs over 800 across the country. Ingredion is a leading global ingredient supplier based in Chicago with net sales of $6 billion and 11,000 employees around the world.
Lead Signal
Project
LITHUANIA
Hella has recently completed a new electronics plant in Kaunas, Lithuania, at the Kaunas Free Economic Zone. The new plant will create 250 jobs and produce lighting and electronics products for the automotive industry. The $34-million investment has established a state-of-the-art 75,000-sq.-ft. manufacturing facility in close proximity to the Kaunas International Airport and key rail connections. Hella will produce sensors, actuators and control modules at the facility.
USA
Work has begun on a new Amazon distribution warehouse in New Haven, Connecticut. The new $250-million facility is being built on an old Pratt & Whiney production site. The fulfillment center will initially employ 1,800 people and is expected to grow to 3,000 employees. The facility is over 850,000 sq. ft. in size and is expected to open by June 2019.
CONWAY ANALYTICS SNAPSHOT
Site Selection's inaugural Global Groundwork Index, published in our September issue using global infrastructure data from our project partner CG/LA, presented a unique ranking of territories where both public or public/private infrastructure and corporate end-user investment are growing. The index's rankings (below) came from calculations performed across both cumulative and per-capita measures. But what if we only indexed per-capita numbers? Conway's Daniel Boyer crunched the numbers: See the alternative results below, and note the places that perform well no matter how we slice the data.
Global Groundwork Index Results
Overall Infrastructure & Corporate Facility Index
by Country
Canada
United States
Australia
United Arab Emirates
Bahrain
Mexico
Costa Rica
Brazil
United Kingdom
Singapore
---
Per-Capita Index
by Country
Canada
United States
Bahrain
Brunei Darussalam
Ireland
Slovakia
Hungary
United Arab Emirates
Singapore
Czech Republic
---
Overall Infrastructure & Corporate Facility Index
by State
Texas
Louisiana
Nebraska
Virginia
Georgia
Pennsylvania
Illinois
Iowa
New York
North Carolina
---
Per-Capita Index
by State
Kentucky
Louisiana
Iowa
Nebraska
Texas
Alabama
Ohio
Tennessee
Michigan
Wisconsin
SITE SELECTION RECOMMENDS
It's like contract manufacturing for office space: The latest serviced office offshoot of the WeWork coworking empire is something called HQ by WeWork, whereby your company can establish what feels like its own branded experience and environment, run by WeWork behind the scenes. There's a catch, however: As BisNow's Ethan Rothstein reports, IWG (International Workplace Group), the Swiss parent company of Regus that's seen a drop in value as WeWork has grown, is suing WeWork for trademark infringement, claiming it has a right to use of the term "HQ" in its own 28-year-old office product, itself rebranded at HQ. One year ago, WeWork was a plaintiff, suing Chinese firm UrWork for being the copycat.
Andrew Clutz, director, corporate investment & analytics, for Conway, Inc., recently made this photograph of Helsinki Cathedral, designed by Carl Ludvig Engel and completed in 1852. Located on the northern side of Senate Square, the church was once called St. Nicholas Cathedral, after Russian Czar Nicholas I, who initiated the building project, and St. Nicholas, the patron saint of seafarers. The church has long been a landmark for those arriving by sea. The wide granite staircase is thought to be the highest north of the Alps.