INVESTOR WATCH ONLINE INSIDER
MONTANA
Entrepreneurship is making a mark in Montana.
FROM THE SEPTEMBER ISSUE OF SITE SELECTION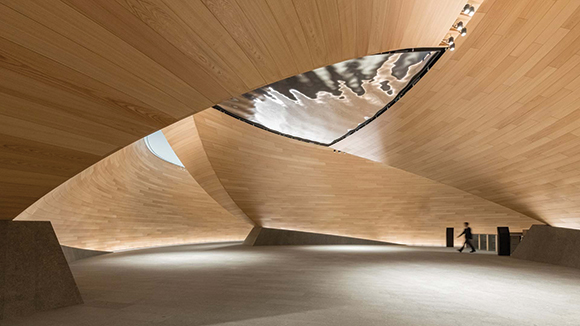 UNITED KINGDOM
Brexit or not, new corporate campuses bring thousands of jobs to UK cities.
Continental AG
Lead Signal: In October 2016, Conway Analytics delivered a Lead Signal indicating that Continental had announced as part of its growth strategy called Vision 2025, a call for growth in its tire manufacturing business around the globe. China was identified as a critical market in this new strategy, and new real estate sites were being optioned for future use.
Project: In July 2017, Continental announced that it was moving forward with the expansion of its tire plant in Hefei, China. The new $294-million expansion would increase the plant's tire production by 30 percent to 20 million tires per year. This is the fourth expansion of this important site, which employs over 2,700 people. Continental AG is one of the world's leading tire manufacturers, headquartered in Hanover, Germany, with more than 243,000 employees in 60 countries.
Lead Signal
Project
SITE SELECTION RECOMMENDS
Dyson this week chose to establish a hub in Singapore. The Straits Times analyzes why. Sir James Dyson revealed in a September 2017 memo to employees his plans to develop a battery-powered vehicle to launch in 2020, with drawings of pollution-free designs from the 1990s that his press team shared with Site Selection. "We've started building an exceptional team that combines top Dyson engineers with talented individuals from the automotive industry," he wrote in his memo last year. "The team is already over 400 strong, and we are recruiting aggressively. I'm committed to investing £2bn on this endeavour."
CONWAY ANALYTICS SNAPSHOT
Electric vehicle–related facility investment has surged over the past few years. This graph from Statista shows which countries are best positioned in terms of places to charge them. Conway Analytics' Conway Projects Database shows more than three dozen EV-driven projects (many more are embedded in the supply chain) since spring 2015. China leads the way with 14, with India and the United States at less than half the Chinese total. The Site Selection Energy Report last year published an inside look at how VW's penance for its emissions scandal could result in substantial EV charging station infrastructure across the U.S.
CANADA
Medicago has commenced construction on its new commercial vaccine production facility in Quebec City, Quebec, Canada. The $245-million plant will create 200 new jobs, and maintain a further 200 positions. The new facility will be over 470,000 sq. Ft. and produce 40 million to 50 million doses of flu vaccines each year as well as other new products. Medicago is part of Mitsubishi Tanabe Pharma, based in Japan.
CHINA
International Flavors and Fragrances (IFF) has announced the opening of two new facilities in China during the month of October: a research laboratory in the Nanjing Life Science Park, and a manufacturing plant in Zhangjiagang Free Trade Zone. The natural products research lab is 6,000 sq. ft. in size and will focus on development of new flavors for the Chinese market from China's botanical ecosystem. The new manufacturing plant, built to LEED standards, is over 700,000 sq. ft. and is IFF's second operation in China. IFF is a leading innovator of scent, taste and nutrition, with over 110 manufacturing facilities, 100 R&D centers, and 33,000 customers globally. The company employs 13,000 people and has $5 billion in sales.
Laura Martin, market development manager for Conway Events, made this photo this week of the UN building in Geneva, where UNCTAD is hosting the World Investment Forum. Yesterday was United Nations Day, marking the anniversary of the entry into force in 1945 of the UN Charter.