FROM THE NOVEMBER ISSUE OF SITE SELECTION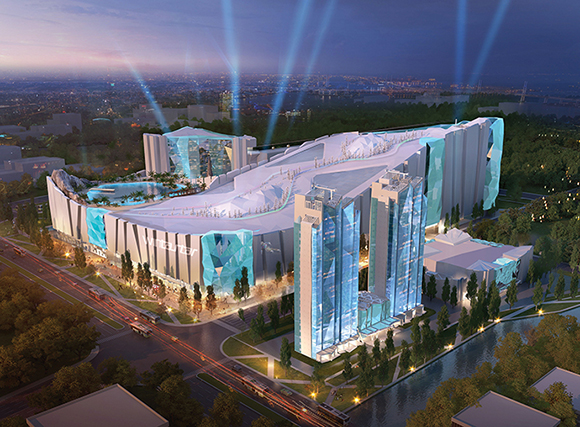 NEWS DIGEST
Brief stories deliver news about ski slopes in Shanghai; Samsung's showcase in Bengaluru; outbound real estate investment leaders in Asia; Ecobank Ghana's award; and a satellite communications complex in the Australian town of Kapooka (you know, the one near Wagga Wagga).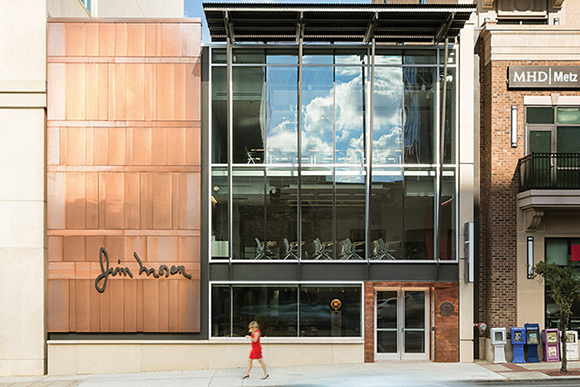 UNIVERSITY ALLIANCES
Reports from the State Science and Technology Institute, The University Financing Foundation (TUFF) and Milken Institute paint a clear picture of the good things that can happen when university research and metropolitan ecosystems coalesce.
CONWAY ANALYTICS SNAPSHOT
Speaking of Milken, Massachusetts was still at the head of the class, and Utah and Delaware each rose three spots to Nos. 5 and 7, respectively, in the Milken Institute's 2018 State Technology and Science Index released Dec. 18th. Like ITIF's New Economy Index spotlighted in Site Selection last January, Milken's biennial report found Massachusetts No. 1, way ahead of No. 2 Colorado (also a repeat performance) with a score of 86.25 in the index, which consists of five composite sub-indexes assessing human capital, workforce, R&D inputs, tech concentration and risk capital. Maryland was No. 3 and California No. 4 (see full Top 10 below). "Investing in human capital and developing a STEM workforce is crucial for regional economies that want to attract large technology companies and the jobs they bring," said Minoli Ratnatunga (pictured), Milken Institute's director of regional economics research, who contributed this analysis of California to our pages last March.
2018 State Technology and Science Index Top 10
| | |
| --- | --- |
| State | Score |
| 1. Massachusetts | 86.25 |
| 2. Colorado | 80.08 |
| 3. Maryland | 79.24 |
| 4. California | 78.08 |
| 5. Utah | 75.27 |
| 6. Washington | 74.60 |
| 7. Delaware | 66.13 |
| 8. Minnesota | 63.11 |
| 9. New Hampshire | 62.34 |
| 10. Oregon | 61.76 |
Kroger
Lead Signal: Kroger last spring announced an exclusive deal with UK-based online grocery specialist Ocado to build e-commerce infrastructure in the U.S. The companies said they were working to identify the first three sites in 2018 for development of new, automated warehouse facilities in the U.S., and will identify up to a total of 20 customer fulfillment centers (CFCs) over the first three years of the agreement. Innovative robotics technology will be introduced, "allowing for next-generation automated storage and retrieval," said the companies. As part of the deal, Kroger raised its stake in Ocado to more than 6 percent.
Project: On Nov. 19, just a week after Ocado opened a new project in London, the two companies announced that the first U.S. CFC, referred to as a "shed," would be located in Monroe, Ohio, a suburb north of Cincinnati, pending approval of local and state incentives. With the support of JobsOhio and area economic development organization REDI Cincinnati, Kroger is investing $55 million to build the first 355,000-sq.-ft. shed, which is expected to generate more than 410 new jobs in the company's headquarters state and home region. The facility will serve as a model for the next 19. Perhaps one of those will overlap with Kroger's other automation adventures in Greater Phoenix, where the company last week in Scottsdale launched the first-ever unmanned grocery delivery service available to the general public with vehicle partner Nuro.
Lead Signal
Project
MEXICO
Switzerland's Nestlé, through its Nestlé Mexico unit, will invest $154 million in a new coffee manufacturing operation in Veracruz, Mexico. In its first phase the factory will employ 250 people directly and generate a further 2,500 indirect jobs. "It has the potential to provide 1,200 direct jobs and 12,000 indirect jobs at the end of its expansion, including support for the training of young people through the dual training model," said Nestlé. The factory will process around 20,000 tons of locally sourced green coffee a year (Nestlé already sources 68,500 tons a year). With the new site, Nestlé will have 18 production facilities in Mexico, including one other coffee plant.
RUSSIA
Steel wire rope maker Tokyo Rope is investing more than $116 million in a new plant in the Primorsky Krai territory for production of innovative twisted cores for cable transmission lines, Tokyo Rope President Kazunori Sato announced in October in Tokyo at a meeting with Deputy Prime Minister of the Russian Federation Yury Trutnev.
SITE SELECTION RECOMMENDS
Smart Growth America's year-end bulletin, like many this time of year, includes an invitation to make a tax-deductible donation. But it also delivers real insights from the anti-sprawl, walkability champion's 10 most popular posts of the year, ranging from Safe Streets in Orlando to an urban transformation in Rochester, an artist-in-residence program in Washington State and Opportunity Zones everywhere.
Near the end of a year which saw him circumnavigate the globe several times, Site Selection President and Publisher Adam Jones-Kelley made this photo last week as dusk descended on Shanghai, before catching the flight home to Atlanta.