FROM SITE SELECTION MAGAZINE JANUARY 2019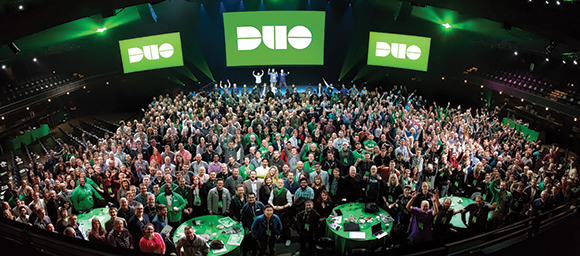 MICHIGAN
Ann Arbor's growing tech community is making a name for itself.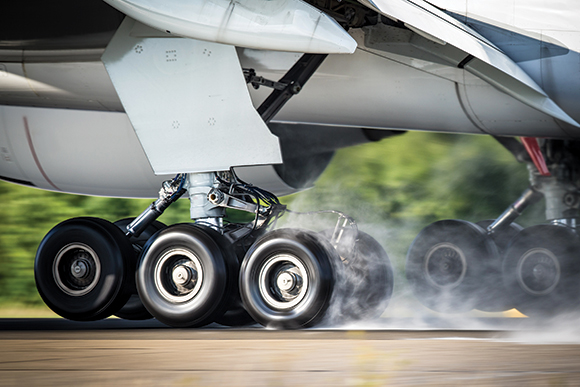 INVESTMENT PROFILE: DETROIT REGION AEROTROPOLIS
Where mobility assets on the ground add lift to R&D operations.
Grand River Aseptic Manufacturing
Lead Signal: In March 2018, Conway Analytics delivered a Lead Signal indicating that Grand River Aseptic Manufacturing (GRAM) had received private equity funding from Arlington Capital Partners to aggressively expand its pharmaceutical contract manufacturing operations.
Project: Subsequently, in November 2018, GRAM announced the expansion of its operations in Grand Rapids, Michigan. The expansion will create a new 62,000-sq.-ft. sterile parenteral manufacturing facility to meet growing customer demand. The project will cost $60 million and create 107 new jobs.
Lead Signal
Project
AUSTRALIA
IMB Bank has announced that it is building a new headquarters office building in Wallongong, Australia. The $22-million project will create 72,000 sq. ft. of office space. Founded in 1880, IMB offers a range of banking and financial products to retail and institutional customers across Australia.
USA
Chroma Technology announced the completion of a $22-million expansion of its optical filters production plant in Bellows Falls, Vermont. The expansion has added 37,000 sq. ft. and created 25 new jobs. Chroma leveraged a mix of public and private financing tools to fund the investment. Chroma Technology makes optical filters used mainly in biomedical imaging. Chroma's filters can be used in microscopes, DNA sequencers and clinical diagnostic devices, among other applications.
CONWAY ANALYTICS SNAPSHOT
If you've ever watched a baseball outfielder run off the field after catching what he thought was the third out when there were really only two, thus allowing a run to score, then you know what can happen when you're only off by one. The peril is greater when working with data sets, as a domino effect kicks in. Regrettably, the print edition of Site Selection's January issue contained such a mistake, as the Mercatus Center's state fiscal condition rankings, part of the "Rankings That Matter" in our annual State of the States report, were printed wrong for the states in alphabetical order beginning with Florida, due to a spreadsheet transposition error.
All affected pages have been corrected and uploaded to our complete Digital Edition as well as to each state's individual data page online, found here. A print correction will appear in our March issue, where we plan to be as accurate as we are compelling from cover to cover. The correct state rankings also appear in the map above, including the No. 12 ranking of New Hampshire, where alert staff at New Hampshire Economic Development brought our attention to the error. You can access the source rankings at George Mason University's Mercatus Center here, complete with downloadable data sub-strata addressing such categories as cash, budget and trust solvency.
Trust is what readers have placed with Site Selection for 65 years. We take errors seriously, and like most of the companies we write about, take continuous improvement as our model. In that spirit, as long as we're all here, we have to ask, "How does fiscal condition correlate to economic development prowess?" Compare the map above with the chart below showcasing the top states in four state rankings we conducted (correctly) in 2018. Most of our high-ranking states are in the upper half in fiscal condition, led by No. 1 Nebraska capturing our per-capita Governor's Cup for two years running. A notable exception is 50th-ranked Illinois, where projects continue to land in such places as Chicago, our No. 1 metro last year, even as various agencies have rated the state's bonds perilously close to junk status in recent years. Go figure. But please, go figure with care.
2018 Business Climate
2018 Prosperity
Cup
2017 Governor's Cup
2017 Per-Capita Governor's Cup
1. GA
1. NC
1. TX
1. NE
2. TX
2. TN
2. OH
2. KY
3. OH
3. GA
3. IL
3. OH
4. SC
4. TX
4. GA
4. IL
5. TN
5. MI
5. NC
5. GA
SITE SELECTION RECOMMENDS
We learned this week from our friends at the International Federation of Robotics in Frankfurt, Germany, that industrial robot sales in India climbed by 30 percent between 2016 and 2017, led by that nation's expanding automotive industry. That and more can be found in the IFR's World Robotics Report 2018. India's operational stock of industrial robots has grown rapidly over the last decade, placing the country No. 13 globally behind Canada, Spain and Singapore. "India's automation potential is illustrated by a rather low robot density figure: 85 industrial robots per 10,000 employees in the automotive industry is less than a fourth of Indonesia's density (378 units) and far away from China's (505 units)," says the IFR.
That observation comes at the same time as the Brookings Institution has released a report this week — Automation and Artificial Intelligence: How machines are affecting people and places — on the potentially negative impact of automation on the 100 largest U.S. metro areas. "While this report concludes that the future may not be as dystopian as the most dire voices claim," the authors write before making recommendations, "plenty of people and places will be affected by automation, and much will need to be done to mitigate the coming disruptions."
Conway staff photographer Carmyn Suzor made this photo of two women in Lima, Peru, collecting tips for photos with them in Carnival costumes. Celebrated during the week leading up to Lent, Carnival's traditions in Peru include water balloon fights and the ritual of the yunza (known as cortamonte on the coast and umisha in the jungle) involving a tree loaded with gifts and decorations.