FROM SITE SELECTION MAGAZINE JANUARY 2019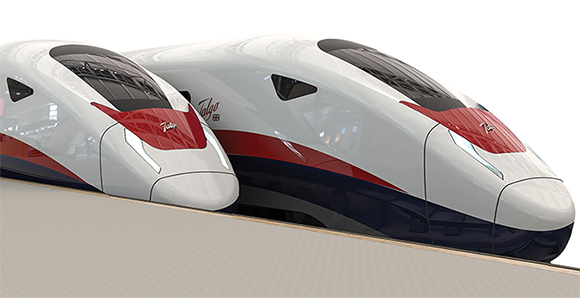 NEWS DIGEST
Quick-hitting stories update you on a Spanish company's huge, but conditional, railcar manufacturing project in Scotland; a landmark library in Helsinki; more mining in Greenland; Siemens City 2.0 in Berlin's Spandau district; and Facebook's 11-story data center in Singapore.
POLAND
Korea Electric Terminal (KET) will invest $24 million in a new electric components plant in Zabrze, Poland. The new facility will manufacture electrical and electronic modules for electric cars and employ 250 people. KET is headquartered in Incheon, South Korea, and has operations in Korea, China, Vietnam and the U.S. Watch for more news from Eastern Europe in the March issue of Site Selection.
USA
Charles River Laboratories has announced the expansion of its microbial solutions operation in Charleston, South Carolina. The $11-million expansion will create 180 new jobs focused on manufacturing and administrative functions. Charles River has 80 facilities in 23 countries around the world serving customers with clinical and manufacturing support. Key customer segments include pharmaceuticals, biotechnology, agrochemical, and government and academic institutions. The South Carolina Spotlight will be another highlight in the highly anticipated March issue of Site Selection.
SITE SELECTION RECOMMENDS
Was the recent World Economic Forum annual meeting in Davos good for anything outside of alpine al fresco cocktails and panels of global elites congratulating each other on how worthwhile it all is? You can uncover nuggets of business intelligence and insight if you steer past the grandiosity. A good place to start is the event's news page, where you'll not only find statements from globally respected leaders in their fields, but new reports about topics such as a planned drone delivery scheme in India's Andhra Pradesh; why we're around 108 years behind in gender parity in employment; and what one study calls the $62-billion opportunity in throw-away electronics.
Jane Goodall, founder of the Jane Goodall Institute, was among those weighing in on "The Cost of Inequality" January 25 at the Annual Meeting of the World Economic Forum in Davos, Switzerland.

Photo copyright by World Economic Forum / Sikarin Fon Thanachaiary.