FROM SITE SELECTION MAGAZINE JANUARY 2019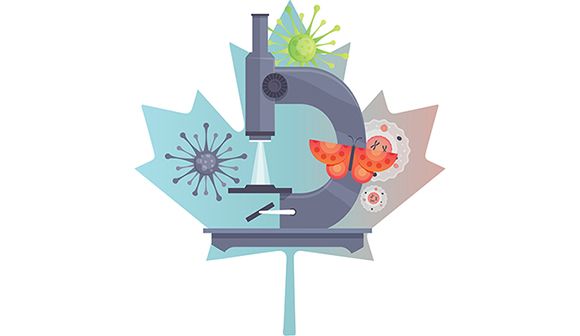 WESTERN CANADA
Not every life sciences project in Canada has to do with cannabis. Take Vancouver-based STEMCELL Technologies' new advanced manufacturing facility in Burnaby, B.C., which will create 700 new jobs with the support of funding from the B.C. and Canadian governments.
INDONESIA
Pegatron Corporation has announced that it will open a manufacturing facility in Batam, Indonesia. Pegatron will invest $40 million to rent and build out a 215,000-sq.-ft. facility that will commence operations in April 2019. Pegatron is a vertically integrated electronics manufacturer headquartered in Taipei, Taiwan, with operations in China, Japan, Czech Republic, the U.S., Mexico and Brazil.
UNITED KINGDOM
Pattonair has announced it will build a new $25-million office and warehouse facility in Derby, England. The new facility will be 125,000 sq. ft. in size with 80,000 sq. ft. dedicated to a logistics warehouse. Pattonair is a leading global aerospace and defense supply chain service provider with 1,100 employees at 17 facilities around the world. .
SITE SELECTION RECOMMENDS
SHINE — for Sustainability and Health Initiative for NetPositive Enterprise — has established a network that includes Johnson & Johnson, Owens Corning, Kohler, Eileen Fisher, Aetna, 3M and VF allowing researchers to focus on workplace health and wellness in order to inform corporate approaches to sustainability.
"Unless people are flourishing, they're not going to care about the environment," said Harvard T.H. Chan School of Public Health Instructor and SHINE Co-Founder Eileen McNeely in a recent Harvard news release. The initiative's work has included studying corporate wellness practices and behavior; flight attendants' working conditions; what sleep, commute length and green space mean to employee health; and a survey that has reached more than 9,000 workers throughout the supply chains of Levi Strauss & Co. and Target Corp. to assess actual working conditions. That project just received a grant from the U.S. State Department to support the use of blockchain technology to develop a secure platform for transparently tracking workers' health and well-being.
With an expression best described as a smirk, a friendly camel accosted Conway President and Site Selection Publisher Adam Jones-Kelley earlier this month on the road near Raysut. The port town of Raysut is home to Raysut Cement, Oman's largest cement manufacturer, which is currently pursuing new plant locations in East and Central Africa and in the Republic of Georgia.