FROM SITE SELECTION MAGAZINE MARCH 2019

ONTARIO, CANADA
A new asset mapping tool for eastern Ontario goes way beyond a parlor trick, thanks to collaboration with researchers at Carleton University.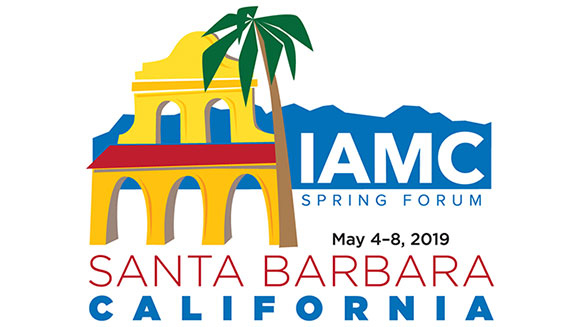 INDUSTRIAL ASSET MANAGEMENT COUNCIL
IAMC Chair Charles Waltz's elevator speech for the upcoming Professional Forum in Santa Barbara, California; tax assessment insights.
CHINA
Changzhou Qianhong BioPharma has announced the construction of a new pharmaceutical manufacturing plant in Changzhou, China. The $145-million facility will produce a variety of pharmaceutical products including heparin in tablet and injectable forms as well as molecular reagents. The company will also add R&D at the site, and will focus on developing biologics targeting cancer and cardiovascular diseases.
UNITED KINGDOM
Hennes & Mauritz (better known as H&M) have announced a new distribution warehouse in Milton Keynes, located in Buckinghamshire, northwest of London. The $68-million facility will encompass 785,000 sq. ft. and employ 800 people when it opens. Sweden's H&M operates almost 5,000 clothing stores around the world.
SITE SELECTION RECOMMENDS
In March, U.S. News & World Report published the U.S. News Healthiest Communities Rankings 2019. As one might expect from reading past Site Selection reports, Colorado counties perform nearly as well as the elite athletes that live and train there, led by No. 1 Douglas County (a southern suburb of Denver known for its trails and open space) and occupying seven of the top 20 spots. Virginia and Colorado each claim two communities in the top five, joined by No. 2 Los Alamos County, New Mexico. Pictured are the Top 10, including their scores in community vitality, one of 10 criteria.
| | | | |
| --- | --- | --- | --- |
| Rank | Community | Overall Score (out of 100) | Community Vitality (out of 100) |
| 1 | Douglas County, Colorado | 100.0 | 84.0 |
| 2 | Los Alamos County, New Mexico | 99.6 | 72.1 |
| 3 | Falls Church city, Virginia | 98.5 | 71.9 |
| 4 | Loudoun County, Virginia | 93.0 | 83.3 |
| 5 | Broomfield County, Colorado | 91.0 | 76.6 |
| 6 | Teton County, Wyoming | 87.3 | 69.8 |
| 7 | Hamilton County, Indiana | 86.6 | 79.7 |
| 8 | Carver County, Minnesota | 85.7 | 76.3 |
| 9 | Delaware County, Ohio | 84.9 | 80.1 |
| 10 | Howard County, Maryland | 84.9 | 65.6 |
Rankings courtesy of U.S. News & World Report
The Outsource to the Caribbean Conference
The Outsource to the Caribbean Conference 2019 (OCC 2019) is a pan-Caribbean outsourcing event for industry players in the business process outsourcing (BPO) sector. The Conference will bring together over 300 industry leaders from the public and private sector in the Caribbean as well as investors looking for outsourcing services opportunities and are considering investing in the Caribbean's BPO. 
This is your opportunity to;
Discover what the Caribbean has to offer as a nearshore outsourcing destination;
Establish your presence in the Caribbean;
Expand your regional footprint;
Meet the highest level decision makers;
Market your business cost effectively
Secure your discounted rate of $500 USD for both the conference and expo.  Visit www.outsource2caribbean.org or contact: Michele Marius at conference@outsource2caribbean.org
Chris Steele, vice president of Conway Advisory, recently made this photo of the Olympic Cauldron from the 2010 Winter Olympics at Canada Place in Vancouver, British Columbia, known for its stunning convergence of ocean and mountains. Built on land first developed by Canadian Pacific Railway, Canada Place opened in 1986 as the Canada Pavilion for Expo 86, and is now owned and operated by the Vancouver Fraser Port Authority.