FROM SITE SELECTION MAGAZINE SEPTEMBER 2019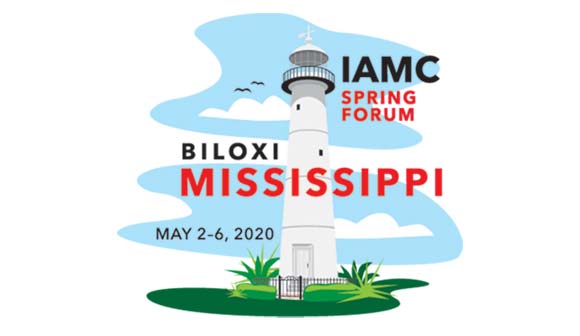 ASSOCIATION NEWS
On the heels of a successful Industrial Asset Management Council Professional Forum in Milwaukee, IAMC Chair Charles Waltz addresses inclusion and transparency. And John Salustri helps you navigate the nuances of the surrender clause.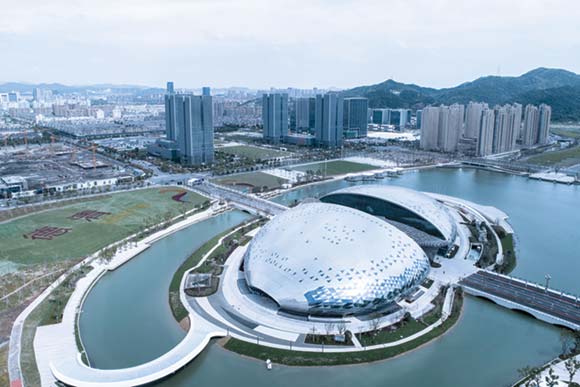 INVESTMENT PROFILE: HUZHOU
Huzhou's attractions include technology and manufacturing alongside the 'invaluable assets" of its natural beauty.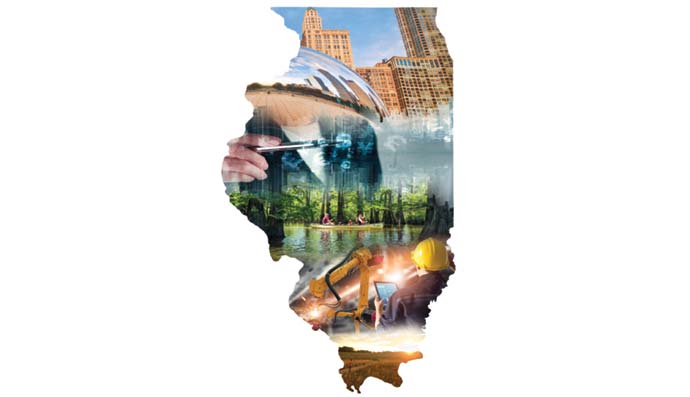 The 2019 Illinois Investment Guide, now available via digital edition, features insights into dozens of topics, including Gov. J.B. Pritzker's priorities, the talent pipeline from the state's community colleges and 12 public universities, cities from Bloomington to Carbondale, logistics, advanced manufacturing, life sciences, financial services, incentives, FDI and entrepreneurship.
USA
Crown Cork & Seal USA, a maker of metal food and beverage containers, has been awarded a state funding grant that will create 41 jobs and retain 51 jobs in Hanover, Pennsylvania. Furthermore, the company will be relocating a manufacturing line from Ontario, Canada, to its plant in Hanover, where the project will receive an investment of $24.6 million.
CANADA
Auto parts manufacturer Adient (formerly Johnson Controls) recently announced that it will be adding between 70 and 100 jobs at its existing plant in Tillsonburg, Ontario, Canada, which is celebrating its 50th anniversary this year. The jobs will be a mix of new positions and recalls of laid-off workers. The 17,000-person town has experienced economic hardship in the recent years with the loss of more than 400 manufacturing jobs in two years. The job creation follows union ratification of a new contract earlier this year.
— Compiled by Olivia Vener, Consultant, Conway Advisory
CONWAY ANALYTICS SNAPSHOT
Jobs coming back? You be the judge. Worldwide employment by U.S. multinational enterprises (MNEs) increased by 0.4% to 42.5 million workers in 2017, according to statistics released in late August by the Bureau of Economic Analysis. Employment in the United States by U.S. parents increased by 0.2% to 28.1 million workers in 2017, accounting for 66.1% of worldwide employment by U.S. MNEs, down from 66.3% in 2016. Employment abroad by majority-owned foreign affiliates (MOFAs) of U.S. MNEs increased by 0.9% to 14.4 million workers.
U.S. parents accounted for 22% of total private industry employment in the United States, led by manufacturing and retail. Employment abroad by MOFAs was largest in China, the United Kingdom, Mexico, India and Canada. "Value added by U.S. parents, a measure of their direct contribution to U.S. gross domestic product, was nearly unchanged at $3.9 trillion, representing 22.9% of total U.S. private-industry value added," the BEA reported. "MOFA value added increased to $1.4 trillion." Value added by MOFAs was largest in the UK, Canada, and Ireland.
Worldwide expenditures for property, plant, and equipment of U.S. MNEs increased 2% to $853.2 billion: $653.6 billion by U.S. parents and $199.6 billion by MOFAs. More industry detail for U.S. parents and more industry and country detail for foreign affiliates are available in the September issue of the Survey of Current Business. — Adam Bruns
SITE SELECTION RECOMMENDS
As regular readers of Site Selection know, big federal labs such as Sandia, Berkeley, Argonne and Oak Ridge are rich with tech looking to transfer to commercialization. But did you know there are more than 300 other federal lab facilities with nearly 20,000 technologies at various stages of R&D? The Federal Laboratory Consortium for Technology Transfer (FLC) features an FLCBusiness tool that is a one-stop shop for U.S. lab information, from locations and available technologies to funding, programs and facilities.
Rebecca Abergel, who leads the BioActinide Chemistry Group in the Lawrence Berkeley National Laboratory's Chemical Sciences Division, is leading a team researching how an anti-radiation pill developed five years ago may help address the potential toxicity of long-term body retention of gadolinium, a critical ingredient in contrast dyes for MRI scans.

Photo by Marilyn Chung/Berkeley Lab
Conway Director for Latin America Bobby Pereira is also a professional photographer. He made this image earlier this year of Panama Ports Company, the largest port on the Pacific side of Panama, with one of the three largest cargo volumes in Latin America. In the background is the Bridge of the Americas, which connects the Panamerican Highway that starts in Alaska and ends in Argentina. For many years this bridge was the only fixed connection between the east and west of Panama, which is divided by the Panama Canal. In the far background is the Panama Pacifico Special Economic Zone, featured among the top free zones in Site Selection's November 2018 rankings. Watch for more on free zones in the November 2019 issue.