FROM SITE SELECTION MAGAZINE SEPTEMBER 2019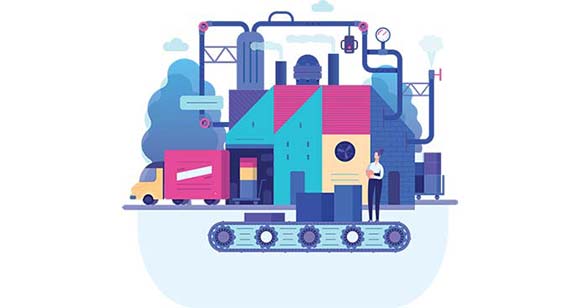 MID-ATLANTIC
What state manufacturing experts in Virginia, Delaware and Maryland want you to know.
CANADA
This month Cavendish Farms opened its newest frozen potato processing facility Lethbridge, Alberta. Lethbridge celebrates the company's $322.7 million investment as the largest private-sector investment in the city's history. Availability of high-quality potatoes from local growers and access to key export markets made Lethbridge an enticing spot for North America's fourth largest producer of frozen potato products.
SAUDI ARABIA
GL Ralpha Co., a Korean company that manufactures biological drugs, has signed an agreement with the Saudi Arabian Investment Authority that will allow the company to invest $320 million to establish operations in Riyadh, Mintaqat ar Riyad, Saudi Arabia. The project will include a facility that will be used to manufacture 30 biotechnology products, covering all stages of manufacturing. This project is the first of its kind in Saudi Arabia, and represents the interest of the Kingdom in exploring investment opportunities that are likely to shape the Saudi healthcare sector.
— Compiled by Olivia Vener, Consultant, Conway Advisory
SITE SELECTION RECOMMENDS
Site Selection readers are familiar with Rise of the Rest, the movement led by Steve Case and Revolution to direct venture capital toward deserving entrepreneurs and communities found outside the coastal VC hubs. Marking five years since the organization took its bus to Detroit for its first road trip, the team recently released its Rise of the Rest Ecosystem Playbook, profiling "the central roles that 10 of the most innovative physical spaces play in bolstering the next wave of economic renewal in cities across the U.S." Among them: Green Bay's Titletown Tech (pictured), visited by Conway EVP Ron Starner last week. Today at the Forbes Under 30 Summit in Detroit, Case announced the $150 million Rise of the Rest Seed Fund II, backed by such luminaries as Jeff Bezos, Ray Dalio and Sara Blakely.
Conway President and Site Selection Publisher Adam Jones-Kelley took this photo of the Sheraton Huzhou Hot Spring Resort in Huzhou, China, site of this week's International FDI Summit. Located 75 miles (120 km.) from Shanghai to the east, Huzhou is one of 20 towns envisioned by China's leaders as electric vehicle hubs.