FROM SITE SELECTION MAGAZINE NOVEMBER 2019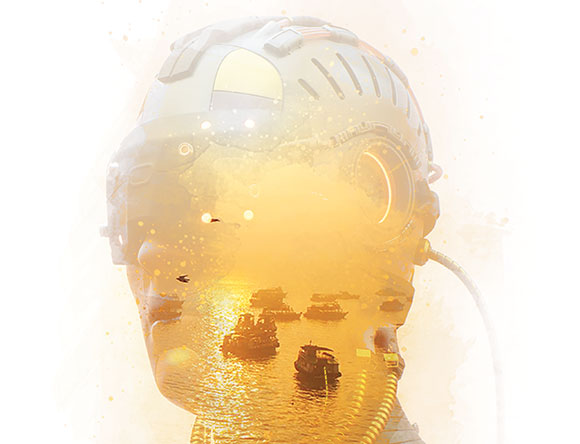 INDIA
In an exclusive contribution to Site Selection, the experts at Tractus Asia tell us why various factors are making India more attractive.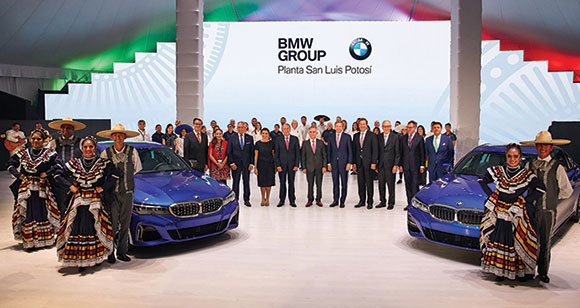 GLOBAL AUTOMOTIVE
Mahindra keeps 'em guessing about its new assembly plant location, and the suppliers start to blossom around the new Mazda-Toyota plant in Huntsville.
CONWAY ANALYTICS SNAPSHOT
The Motion Picture Association (MPA) in October officially reopened its global headquarters, which includes the Jack Valenti Room – named after the association's longtime president (1966-2004).

Photo by Gary Landsman courtesy of MPA
After a request from Site Selection, the Washington, D.C.–based Motion Picture Association just sent us a state-by-state breakdown of film and television productions and industry-related job totals for 2017 and 2018. In addition to an interview with MPA Senior Vice President for State Government Affairs Vans Stevenson, Site Selection's January issue will feature original analytics using these data sets, including the chart below, as well as the debut of our ranking of the top states in per-capita film and TV job creation.
Top 10 States, Film & TV Productions, 2017-18
| State | Productions |
| --- | --- |
| 1. California | 1,335 |
| 2. New York | 573 |
| 3. Georgia | 263 |
| 4. Louisiana | 79 |
| T5. New Jersey | 70 |
| T5. Illinois | 70 |
| 7. Texas | 68 |
| 8. Nevada | 52 |
| 9. New Mexico | 49 |
| 10. Massachusetts | 45 |
TAIWAN
Precision metal ball manufacturer Tan Kong Precision Tech has recently announced that it will invest $55.8 million to build a new plant in Taichung, Taiwan. The facility will be used to develop smart production systems solutions and incorporate ceramic materials into the production process.
USA
Biotech startup Safe Foods Corporation recently opened a 120,000-sq.-ft. facility in North Little Rock, Arkansas, that is expected to create 35 jobs. The company invested $15 million in the project, which will enable Safe Foods to continue its mission to reduce pathogens that cause food-borne illnesses.
— Compiled by Olivia Vener, Consultant, Conway Advisory
SITE SELECTION RECOMMENDS
It started with SaaS (software as a service) at the turn of this century. Then came IaaS (infrastructure), DaaS (data) and so many others that a new category, XaaS, was invented to group them all together. Now municipal and tech company leaders in Helsinki, Finland, says they're getting results from what they call the world's first "city as a service" (CaaS) talent attraction campaign, launched in September. The city says it's attracted nearly 7,000 applications from tech professionals interested in relocating there. So this week tech talent from around the world came to the city for one of the world's largest startup events — Slush — hosted by the city along with Supercell, Smartly, Slush, Relex, and MaaS Global (Whim).
"Finding the best talent in the world is critical for us and other tech companies in Helsinki," said Kristo Ovaska, CEO of Smartly, in a release earlier this week. "Helsinki is located in one of the world's most secure countries and inhabited by the world's happiest people," added Helsinki Mayor Jan Vapaavuori. "The majority of foreign experts who have settled in Helsinki are satisfied with the quality of life here."
"The intangibles — sense of trust and community, equality, closeness to nature — are essential values in building the quality of life," says Helsinki Mayor Jan Vapaavuori.

Photo courtesy of City of Helsinki
Site Selection Managing Editor Adam Bruns made this photo from high atop Crane 11 at the Port of Virginia's Virginia International Gateway in Norfolk, as the Hong Kong–flagged container ship Seaspan Hudson came into safe harbor. Work is underway to deepen area channels from 50 ft. to 55 ft., and to widen them to accommodate two-way traffic for today's 14,000-TEU vessels.