FROM SITE SELECTION MAGAZINE JANUARY 2020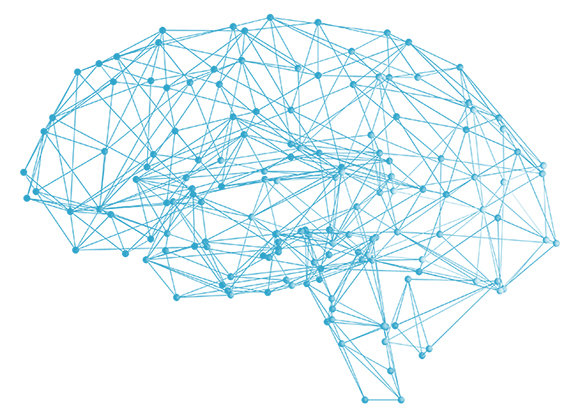 ADVANCED MANUFACTURING
Brookings analysis shows which areas of the U.S. are most and least exposed.
CONWAY ANALYTICS SNAPSHOT
Publix Field at Joker Marchant Stadium is the spring training home of the Detroit Tigers in Lakeland, Florida.

Photo courtesy of Central Florida Development Council
It may be frigid where you are, but pitchers, catchers and everybody else in baseball are now in full spring training mode in Florida and Arizona. In the site selection world, we're familiar with the notion of companies wanting to be in "the NFL cities" or "the MLB cities." But do Triple-A cities hold their own too? If you're planning a national Triple-A ballpark tour, you'll not only find yourself in a good number of fun places, but in economically healthy cities as well.
I ran all 30 Triple-A affiliate cities through the Conway Analytics database and found that since 2015, the National League farm system is outslugging the American League farm system by 235 projects, giving the National League faithful yet another reason to refer to their American League counterparts as the "junior circuit." (The real reason? The American League claimed major league status 25 years after the National League, in 1901.) Altogether, these 30 Triple-A metro areas account for 1,937 projects — 7.6% of the total number of U.S. projects we've tracked in that time frame.
— Adam Bruns
American League: 851 Projects

Norfolk Tides (Baltimore Orioles)
Pawtucket Red Sox (Boston)
Charlotte Knights (Chicago White Sox)
Columbus Clippers (Cleveland Indians)
Toledo Mud Hens (Detroit Tigers)
Round Rock Express (Houston Astros)
Omaha Storm Chasers (Kansas City Royals)
Salt Lake Bees (Los Angeles Angels)
Rochester Red Wings (Minnesota Twins)
Scranton/Wilkes-Barre RailRiders (New York Yankees)
Las Vegas Aviators (Oakland A's)
Tacoma Rainiers (Seattle Mariners)
Durham Bulls (Tampa Bay Rays)
Nashville Sounds (Texas Rangers)
Buffalo Bisons (Toronto Blue Jays)

National League: 1,086 projects

Reno Aces (Arizona Diamondbacks)
Gwinnett Stripers (Atlanta Braves)
Iowa Cubs (Chicago Cubs, in Des Moines)
Louisville Bats (Cincinnati Reds)
Albuquerque Isotopes (Colorado Rockies)
Oklahoma City Dodgers (Los Angeles Dodgers)
Wichita Wind Surge (Miami Marlins)
San Antonio Missions (Milwaukee Brewers)
Syracuse Mets (New York Mets)
Lehigh Valley IronPigs (Philadelphia Phillies)
Indianapolis Indians (Pittsburgh Pirates)
El Paso Chihuahuas (San Diego Padres)
Sacramento River Cats (San Francisco Giants)
Memphis Redbirds (St. Louis Cardinals)
Fresno Grizzlies (Washington Nationals)

GERMANY
The VARTA AG Group, which develops and manufacturers microbatteries, household batteries and energy storage systems technology for such high-tech consumer products as wireless headsets, is investing €125 million and creating 600 new jobs across two sites in Ellwangen and Nördlingen. New production facilities will be constructed at both locations. The impetus? Keeping pace with a lithium-ion battery market that is experiencing annual growth of around 30%. "Following last year's plans to increase production capacity to over 150 million cells per year from 2022, VARTA AG will now expand its capacity to 200 million cells per year, with implementation scheduled for the end of 2021," says the company. "As early as mid-2020, the company will be able to produce at least 100 million cells per year."
USA
Completing an expansion originally announced in January 2017, Toyota Indiana (TMMI) in January announced it had invested an additional $700 million and added 150 new jobs to complete its plant modernization project. The project will help meet demand for the 2020 Toyota Highlander. Since 1996, Toyota Indiana's total investment is approximately $5 billion and total employment exceeds 7,000. The investment is part of a broader commitment from Toyota to invest $13 billion in its U.S. operations over a five-year period through 2021. To date, Toyota has committed approximately $7.1 billion of the announced total; cumulative direct investment in the U.S. exceeds $28.4 billion. In addition to the plant investment, Toyota Indiana committed $1 million to a new, regional workforce program that will connect students with career opportunities in advanced manufacturing while still in high school.
SITE SELECTION RECOMMENDS
Site Selection documents the projects that attract corporate capital investment. The 2019 MoneyTree report from PwC and CB Insights documents where the venture capital (which may someday be transmuted into corporate facility growth) went last year. Among its findings: "Seattle is a bright spot amid quarterly declines in other U.S. metros." That said, Silicon Valley saw multiple $200 million-plus deals, and though funding fell 21%, it still totaled $9 billion in Q3 2019, as deals fell sharply to only 380 transactions.
Top 10 metros for Q4 2019 Venture Capital Deal Activity
1. San Jose-San Francisco-Oakland
2. New York-Newark
3. Boston-Worcester-Providence
4. Los Angeles-Long Beach
5. Denver-Aurora
6. Seattle-Tacoma
7. San Diego-Carlsbad
8. Washington-Baltimore-Arlington
T9. Chicago-Naperville
T9. Austin-Round Rock
Conway Staff Photographer Carmyn Suzor made this photo earlier this month at Maya Bay on Phi Phi Island in Thailand, where the 2000 film "The Beach" starring Leonardo DiCaprio was filmed. Last year the Thai government proclaimed the beach would remain officially closed to tourists for at least another two years to allow natural resources — especially the area's corals — to regenerate.