FROM SITE SELECTION MAGAZINE MARCH 2020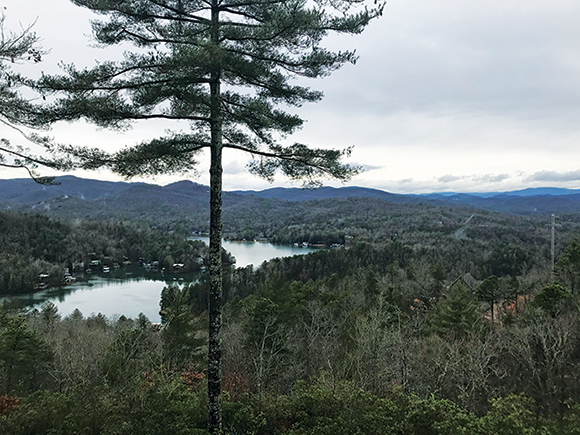 GEORGIA
Editor in Chief Mark Arend finds out why an importer with substantial logistics requirements picked a northeastern Georgia county for its distribution center site.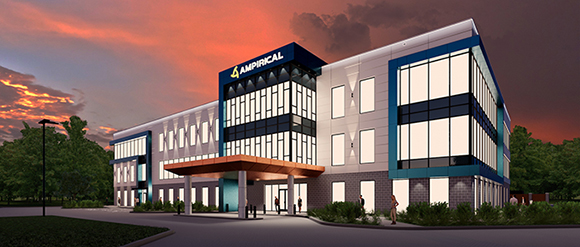 INVESTMENT PROFILE: ST. TAMMANY PARISH, LOUISIANA
Executives at three national scientific and technical services organizations explain why St. Tammany Parish is home.
CONWAY ANALYTICS SNAPSHOT
Two ways of slicing and dicing large-lease data show consistent performance by many of Site Selection's Top Metros. CBRE's late February analysis of top markets in share of the 100 largest U.S. leases by tech firms in 2019 that the software, search and e-commerce categories together accounted for 62% of the square footage in last year's largest 100 tech office leases, up from a collective 41% share in 2018. The Bay Area remained the capital of huge tech leases with 6.9 million sq. ft. newly leased last year, but its share of square footage in the largest 100 leases declined by 37% in 2019. Seattle, Manhattan and D.C. registered healthy gains, and Phoenix and Nashville entered the top 10 after not making the cut in 2018.
"Many East Coast markets like New York and Washington, D.C., offer large tech-talent labor pools and a steady flow of tech-degree graduates," said Colin Yasukochi, executive director of CBRE's Tech Insight Center. "Given the tight labor supply and cost pressures in the Bay Area and Seattle — the two largest U.S. tech markets — the diversification trend can be expected to continue."
A separately issued release in early March addressed the larger universe of 100 largest U.S. office leases across all categories. There, tech companies accounted for more than 32.4% of square footage, up from 22% the year before. Other industries claiming large shares of the top 100 are financial services and insurance (13.5%) and government and nonprofits (11.2%).
Which Markets Claimed the Most of the
Largest 100 Tech-Office Leases of 2019
Market
Share of square footage in
largest 100 office leases by tech firms
Percentage change 2019 from 2018
Bay Area
6.9 million
-37%
Manhattan
4.9 million
148%
Seattle
3.3 million
63%
Boston
1.2 million
2%
Washington, D.C.
1.1 million
37%
Dallas-Fort Worth
959,301
-15%
Los Angeles
955,453
-54%
Phoenix
727,174
Not Previously Ranked
Nashville
621,596
Not Previously Ranked
Chicago
596,497
-55%
Markets With Largest Sq. Ft. Share of
Top 100 Office Leases Signed in 2019
Market
Total Sq. Ft. of
Leases in Top 100
Percentage of
Top 100 by Sq. Ft.
Manhattan
11 million
26.8%
Washington, D.C.
3.7 million
9.1%
Silicon Valley
3 million
7.3%
Houston
3 million
7.2%
Chicago
2.7 million
6.6%
Seattle
2.3 million
5.6%
Dallas/Fort Worth
2.1 million
5.1%
Phoenix
1.5 million
3.7%
Atlanta
1.5 million
3.7%
San Francisco
1.5 million
3.6%
TAIWAN
Taiwan's Ministry of Economic Affairs in late February approved the application from First International Computer Group subsidiary Ubiqconn Technology's application to invest NT$500 million (US$16.5 million) to expand its plant in New Taipei City's Zhonghe District "to lower the effects of U.S. tariffs on Chinese production," reported the Taipei Times. Founded in 1980 by Dr. Ming J. Chien, First International Computer, Inc. (FIC) designs and produces electronic devices with a focus on solutions for the automotive, automation and medical sectors. The company has a workforce of over 4,000 at two manufacturing/assembly sites and four branch offices.
INDIA
According to press reports, USUI Susira, a Japanese manufacturer of engine components for automotive and non-automotive applications, will establish a new facility at Mahindra Lifespaces' commercial and township property Origins in Chennai, which is also home to Japanese firms such as diesel engine manufacturer Yanmar Group and Nissei Electric. "Once completed, this facility will help us significantly scale up our production in India. Our partnership with Origins, Chennai will help us realize our vision of Make in India," said USUI Susira International Managing Director Hideto Mano. The facility will start on five acres and eventually expand to five more acres, employing 500 and serving as USUI's largest site in India when it is fully operational in 2024.
SITE SELECTION RECOMMENDS
French perfume giant LVMH is doing it. Distillers in Kentucky are doing it. Why shouldn't Site Selection's favorite punk beermaker do it too? Conway Inc. Regional Director for Europe Brendan Doherty yesterday notified us that BrewDog — on the speaker lineup at the upcoming World Forum for FDI in Vancouver this summer — is using its facilities in Ellon, Scotland, to produce hand sanitizer, and giving it away for free. "We are determined to do everything we can to try and help as many people as possible stay safe," said BrewDog on Twitter yesterday. "It's time to keep it clean." Meanwhile, the company's drive-thru service is still open and rocking, and offering a 50% discount for UK National Health Service staff.
Photo courtesy of BrewDog
Don't hold your applause. Conway, Inc. Global Director of Training & Events Laura Martin sent us a video recorded two nights ago as Amsterdam residents citywide applauded their health care workers at a designated time. "I took this out our window on Prinsengracht," she reports. Prinsengracht is the third and outermost of the three main canals of Amsterdam, says a city website, part of an expansion project that was started in the year 1612 and took 50 years to build. "When it was completed, the city had grown to four times its original size. During the 17th century, the population grew from 50,000 to 200,000, which made it the third biggest city in the world in those days, after London and Paris." Today the metro area's population is approaching 2.5 million.
"Everything is closed here until April 6th and we are all practicing pretty as much social distancing as possible," says Laura Martin, noting that the lighted house in the video is Anne Frank Haus, which has been closed for a week. "Hoping this flattens the curve soon."