FROM SITE SELECTION MAGAZINE MARCH 2020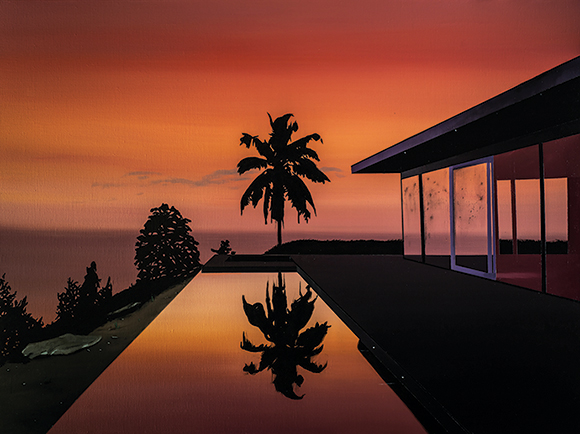 CALIFORNIA
Companies, institutions and state government address California's housing crisis. One solution in particular could mean new manufacturing investment and jobs in California and eight other U.S. locations yet to be chosen.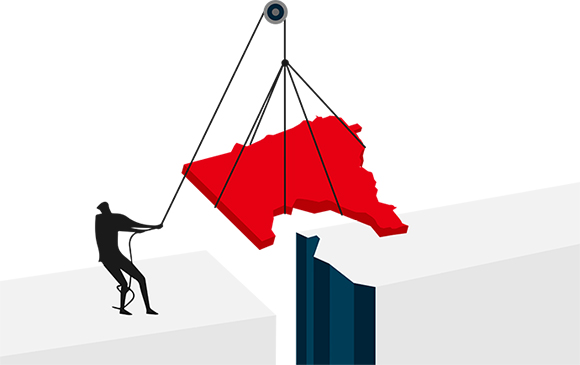 MINNESOTA
As the state looks to increase its skilled workforce, Ron Starner looks to the executive director of the Minnesota Business Partnership and the president and CEO of medical technology company Minnetronix for their perspectives on talent, taxes and more.
CONWAY ANALYTICS SNAPSHOT
U.S. citizens continue to devise covert strategies for procuring toilet paper as the hoarding continues. Which leads us to wonder about location strategies by toilet paper manufacturers themselves. Among Conway Analytics' capabilities is breaking out global facility investment data by NAICS codes. Examining five years' worth of project data for sanitary paper products manufacturing (NAICS 322291, encompassing more than just toilet paper), we find 75 projects, with just over half in toilet paper capital the United States.
Not all of the projects are manufacturing facilities, but 90% of them are. Among the most frequent investors in the five-year span are Georgia-Pacific (the far-and-away leader with 15 projects), Kimberly-Clark, Johnson & Johnson, Procter & Gamble and Svenska Cellulosa. Alabama, North Carolina and Ohio claim four projects apiece, with Pennsylvania and South Carolina each claiming three.
In this 2015 Site Selection story, learn how one of the biggest tissue plants in the world, owned by P&G, took advantage of shale gas underneath its site. The site last week was declared exempt from Pennsylvania Gov. Tom Wolf's business shutdown order. P&G employs nearly 25,000 people in the North America and has 24 manufacturing facilities in 18 U.S. states, as well as two in Canada. Together, they support a network of more than 11,000 suppliers and small businesses.
P&G's site in Mehoopany, Pennsylvania, employs 2,200 directly and around 1,000 contractors.

Photo courtesy of P&G
SITE SELECTION RECOMMENDS
We are sifting through the flood of analysis, data and commentary to bring you the most directly useful insights we can find regarding COVID-19 impacts on global corporate location strategy, supply chain logistics and regional economic development. Among them:
INRIX is publishing a weekly COVID-19 Traffic Synopsis every Monday for the foreseeable future. Its most recent report found that COVID-19 had reduced U.S. traffic by 30% nationwide thus far in March. Another INRIX report analyzes anonymous location-based data in Seattle with the hope of giving people, cities and businesses a preview of what trends they can expect if the virus continues to spread.
Data center business intelligence leader Uptime Institute says it "is committed to providing the digital infrastructure industry with the tools and understanding to reduce operational risk in this time of stress." Its intelligence team has been working round the clock to produce a new report, COVID-19: Minimizing Critical Facility Risk.
A whitepaper produced by the Colliers Life Sciences Practice Group, "The Impact of SARS-CoV-2 on the Life Sciences Real Estate Sector," provides five immediate trends Colliers expect to see as we navigate COVID-19.
The Canadian American Business Council (CABC) yesterday released initial findings of a survey of its member businesses about the impact that a broadening of the current border crossing restrictions would have on their ability to deliver critical goods and services. Collectively, CABC members employ about two million people and have annual revenues of close to $1.5 trillion.
Click here to download a fact sheet with state-by-state data on estimated job losses for the hotel industry, tracked by the American Hotel and Lodging Association/Oxford Economic Study.
Image courtesy of Colliers International
CHINA
Starbucks on March 12 announced it will invest approximately $130 million in China to open a roasting facility in 2022 as part of its new Coffee Innovation Park (CIP). "As Starbucks largest manufacturing investment outside of the U.S. and its first in Asia, the CIP will incorporate a roasting plant, warehouse and distribution center, creating highly-skilled jobs and new career opportunities that will further drive smart and sustainable coffee manufacturing in China," the company stated. "The bold infrastructure investment further deepens Starbucks' multi-decade commitment to strengthen the specialty coffee industry in China, where it aims to have 6,000 stores by 2022."
OHIO
Kemba Credit Union is investing $28 million and creating 40 new jobs with a new headquarters in West Chester Township, Ohio. West Chester is a vital part of the Cincinnati metro area, and home to major operations or offices of such companies as GE Aviation and AK Steel. Watch for more coverage of the region in the Greater Cincinnati Intelligence Report in the May 2020 issue of Site Selection.
This week's photo comes not from a Conway staff member, but from a fellow Georgia business. Events and conferences far and wide, from MIPIM in France to the Olympic Games to Georgia's rite of springtime, The Masters, have been canceled or postponed. But one Georgia event has not gone by the wayside. This week we were notified by the Georgia Department of Agriculture and the Vidalia Onion Committee that they have set April 16, 2020, as the official pack date for a certain sweet onion.
"Hand-cultivated by 60 registered growers in 20 southeastern Georgia counties, the date the unique onion ships is an annual rite of spring because it is only available for a short period of time each year," they stated. "We are going to have a strong harvest this year," said Aries Haygood, chairman of the Vidalia Onion Committee, who noted that 9,400 acres of Vidalia onions were planted for the season. Vidalia onions represent about 40% of the sweet onion market in the country. The Vidalia trademark is owned by the state of Georgia because of the Vidalia Onion Act of 1986. To be considered a Vidalia onion, the vegetables must be cultivated in the South Georgia soil from a distinctive Granex seed and packed and sold on or after the official pack date each year.