FROM SITE SELECTION MAGAZINE MARCH 2020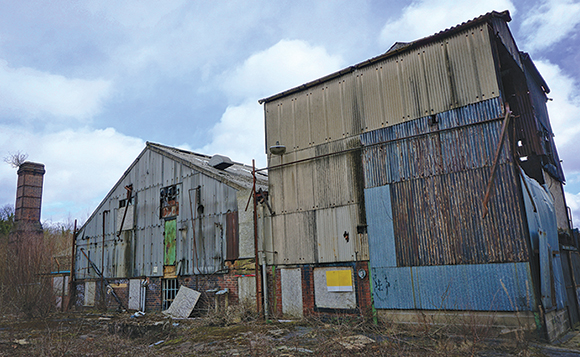 GLOBAL NEWS DIGEST
Quick-hitting stories fill us in on regional investment patterns in the UK; a new tech center in Medellín; early predictions about COVID-19's impact on air travel; the new Netflix HQ in Paris; and the top 10 countries by share of global manufacturing output.
ROMANIA
According to Romania Insider and other sources, furniture maker Techtex, a member of the Taparo group, has launched two more automated technological lines in facilities located in Oradea and Targu Lapus for the production of surgical masks, and is investing in a new plant in Baia Mare to produce even more surgical masks. "At this moment, Techtex is the only non-woven material manufacturer (TNT) from Romania and can provide the necessary quantity for the production of two of the three layers of surgical masks as well as disposable suits, robes, caps and bed linen," the company stated in a release. "The production of protective equipment began two weeks ago, and the output goes to the Romanians who are in the front line in the fight against COVID-19."
NEW YORK
After its former site in Long Island City was rezoned from industrial to residential, food rescue organization City Harvest in January signed a 150,000-sq.-ft. lease on 52nd St. in Brooklyn that will house its new food rescue facility and administrative offices. JLL represented both the tenant and the landlord. "City Harvest recognized a strategic opportunity to relocate to a larger, more versatile facility that would position the organization well to continue its vital work rescuing and delivering food for the nearly 1.2 million New Yorkers, including one in every five children, who are experiencing food insecurity," a JLL release said. There were 23.1 million visits to food pantries, soup kitchens, and other emergency food programs in New York City last year. "City Harvest rescued over 63 million pounds of food in 2019 and we project that the need will increase in 2020 and beyond," said Jilly Stephens, City Harvest CEO.
CONWAY ANALYTICS SNAPSHOT
As more Americans stayed home a month ago, they brought their drinking with them. The AP reports that U.S. retail alcohol sales rose by 55% in the week ending March 21, and online alcohol sales jumped by 243%. Wineglass memes aside, "We know that major traumatic events in the world lead to people developing alcohol use disorders," says Purdue University's Julia Chester, an associate professor of psychological sciences in the College of Health and Human Sciences. (A Purdue release notes that online resources are available through the Substance Abuse and Mental Health Services Administration and Mental Health America.) "This happened after 9/11, and it happens after major natural disasters. Many people will, for the first time, start developing an alcohol use disorder as a consequence of this pandemic because this is such a major stress on their lives. This is a vulnerability for all of us."
Those in recovery know that vulnerability is everywhere at all times. So is the alcohol. Surveying Conway Analytics data related to facility investments across the alcoholic beverage spectrum (distilleries, breweries, wineries, wholesalers and even "drinking places"), we find more than 600 facility investment projects since 2015, with 72% of them in the United States. (China, Canada and the UK follow.) Here are the top states:
| State | Alcoholic Beverage-Related Projects |
| --- | --- |
| Kentucky | 66 |
| Texas | 42 |
| Virginia | 32 |
| Ohio | 25 |
| New York | 24 |
| North Carolina | 22 |
| Illinois | 21 |
| California | 16 |
| Georgia | 12 |
| Alabama | 11 |
| Pennsylvania | 11 |
| Louisiana | 11 |
Gathering in groups to drink may have temporarily disappeared, but that doesn't mean drinking and alcohol abuse have, says Purdue's Julie Chester (inset).
SITE SELECTION RECOMMENDS
What's the impact of COVID-19 on energy and power? The International Energy Agency has launched a COVID-19 analysis hub in order to provide "rigorous data, analysis, and recommendations to help governments and industry make smart decisions as they deal with the immediate crisis while aiming to move towards more affordable, secure and sustainable energy systems in the longer term." Another good source in the sector is ShaleDirectories.com, which tracks industry activity in U.S. shale territories. Among other stories reported by ShaleDirectories.com President Joe Barone, after shutting down its $10 billion, 8,000-worker ethane cracker plant construction project in Beaver County, Pennsylvania, in March because of the danger of transmitting the virus among so many workers, roughly 200 furloughed employees will return to the job site next week, joining around 300 men and women who have remained on the job to repair, preserve and maintain the project.
The photo here depicts the site's quench tower — the largest piece of equipment at Shell Chemical Appalachia LLC's Pennsylvania Petrochemicals Complex — which was installed in October 2018. "At approximately 2,000 metric tons and 87 meters in height, the tower spent nearly three-and-a-half weeks being towed up the Mississippi and Ohio rivers," Shell explains. "Upon arrival in Pennsylvania, it was unloaded onto a dock and transported down a newly-created road — both specially-designed to handle the large quench tower."
For those whose patience with home life is wearing thin and feel it's time to get back to normal, Conway Global Director of Training & Events Laura Martin sends this handy reminder from the streets of her Jordaan neighborhood in Amsterdam. "Since all the schools are closed the kids have been doing a lot of chalk art drawings on the pavements," she says. "The Dutch government have cautiously said that if things continue to improve through social distancing, they may review and start relaxing measures from April 28th."