FROM SITE SELECTION MAGAZINE MAY 2020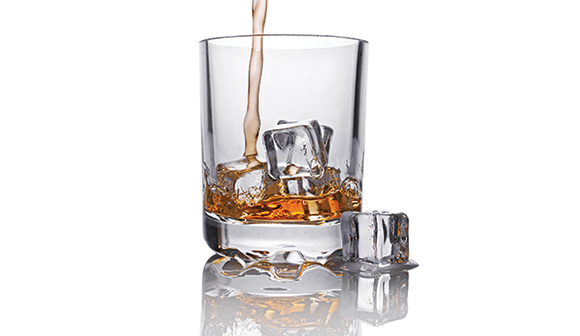 FLORIDA
Distiller says a new plant in Polk County is anything but on the rocks.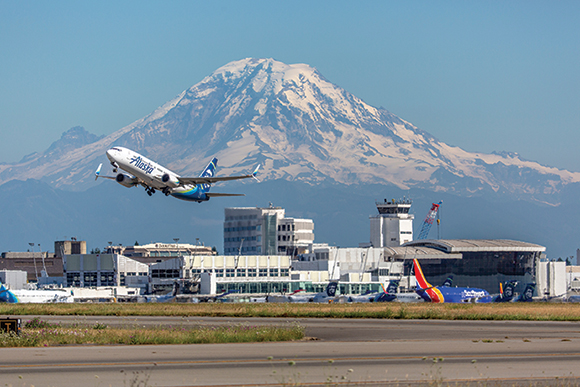 INVESTMENT PROFILE: CITY OF SEATAC, WASHINGTON
With its unmatched connectivity, this could be your new headquarters location.
CONWAY ANALYTICS SNAPSHOT
Interested in where the billions of dollars being spent by the federal government to fight the coronavirus are going? ProPublica yesterday made public its database containing, as of this morning, data tied to $13.9 billion in spending with a running total of 3,524 vendors. You can sort by size of contract, by foreign and domestic vendors, and by federal agency. You can also sort by HQ location of vendors. Here are the Top 10 states by total dollars committed.
Top 10 Vendor Headquarters States by Value of Coronavirus-related Federal Contracts
| | | |
| --- | --- | --- |
| State | Vendors | Total Committed |
| Virginia | 241 | $1,315,791,365 |
| Rhode Island | 16 | $887,688,289 |
| California | 347 | $852,549,631 |
| Georgia | 105 | $742,162,743 |
| Illinois | 114 | $711,328,514 |
| New Jersey | 63 | $706,396,353 |
| New York | 144 | $648,039,561 |
| North Carolina | 61 | $641,259,811 |
| District of Columbia | 193 | $630,044,553 |
| Nevada | 24 | $567,597,907 |
You can now access the full digital edition of the new 2020 Texas Economic Development Guide, including interviews with state economic development and business leaders; 10 industry profiles across such sectors as aerospace, automotive, data centers and biotech; project profiles involving ExxonMobil, Amazon and Gulfstream; and how the state already is addressing economic recovery and workforce needs stemming from the pandemic.
SAUDI ARABIA
Advanced Petrochemical Company in March announced the signing of a shareholders agreement between subsidiary Advanced Global Investment Company and South Korea's SK Gas Petrochemical Pte. Ltd. to incorporate Advanced Polyolefins Company in order to construct and operate propane dehydrogenation (PDH) and polypropylene (PP) plants with a nameplate capacity to manufacture 843,000 tons per annum of propylene and 800,000 tons per annum of polypropylene in Saudi Arabia's Jubail Industrial City (where Site Selection parent company Conway's former World Development Federation convened a global super projects conference 20 years ago). Land allocation and technology licensing agreements have been signed. The JV expects to begin construction in 2021 and will be supplied with propane (main feedstock) from Saudi Aramco on a long-term basis. Commercial operations are expected to begin by the second half of 2024.
MINNESOTA
According to reporting by CCX Media and to meeting minutes, the Maple Grove City Council has approved plans for ProMed, headquartered in nearby Plymouth, to construct a medical technology facility for the manufacture of silicone molded products for medical uses and drug-eluting implantable devices. According to economic development officials, 60 of the 185 new jobs at the facility will be employees of other companies that lease space from ProMed. The project hinged on approval of a tax-increment-financing (TIF) district that freezes taxes over nine years, after which the city will collect taxes that include the property's added value. The property where the project will rise has sat vacant for more than 20 years. Construction is set to begin in spring 2021 due to the COVID-19 crisis. Full details of the TIF and other financing arrangements involved in attracting this project are found in the Maple Grove City Council minutes from April 6, 2020.
SITE SELECTION RECOMMENDS
As first reported in an interview with the company's president and co-founder in the March issue of Site Selection, S2A Modular — creator of what it calls "the first electrically self-sustaining, custom and smart-connected GreenLux luxury residences and commercial buildings" — this week confirmed that its Northern California MegaFactory facility will be located in the City of Patterson in Stanislaus County. "Following a public hearing on May 14, the company formalized plans that are expected to generate more than $80 million of economic impact to the region — and an additional $60 million in secondary impact due to the scale of the MegaFactory's operations," the company said. An official groundbreaking ceremony is scheduled for July and construction on the new 240,000-sq.-ft. facility is set to begin later that month.
Moreover, the company's plans to site eight such operations across the country have no­w expanded themselves: The company said the Patterson project "is part of S2A Modular's rapid expansion plan to build a total of 35 MegaFactories across the nation by 2025. S2A Modular is engaging cities and municipalities with designated business development programs designed to incentivize and streamline the process for growing companies."
Rendering courtesy of S2A
On the wall of Conway headquarters in Peachtree Corners, Georgia, hangs this plaque commemorating Conway Founder Mac Conway's recognition by the mayor of Wuhan, China, where we noted in September 2000 such firms as Coca-Cola, Xerox, IBM and Continental Grain had invested in facilities. More recent pre-pandemic investments in the area have come from Geely Automobile, Celltrion, Borgwarner, BOE and Webasto, among others, in recent years, according to Conway Analytics.