LETTER FROM THE PUBLISHER
"Racism exists in nearly every corner of the world," writes Adam Jones-Kelley, president and CEO of Conway, Inc., and publisher of Site Selection. "It is most toxic, most socially destructive, in America."
FROM SITE SELECTION MAGAZINE MAY 2020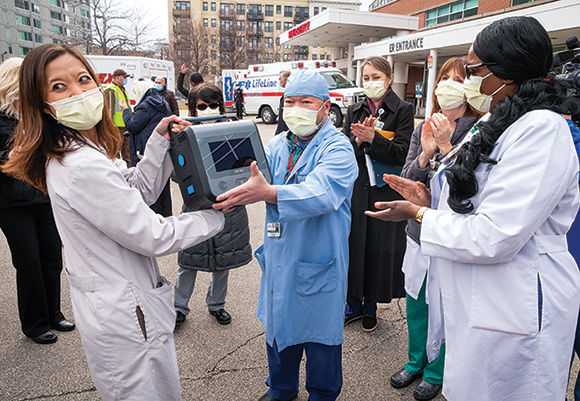 NORTH AMERICAN AUTOMOTIVE
Pivots by these four North American OEMs demonstrate a legacy of innovation and ingenuity.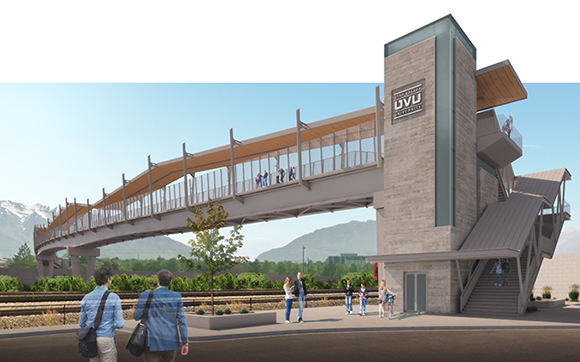 UTAH
Utah Valley University President Dr. Astrid Tuminez brings her unique experience to bear on a vision for higher education.
CONWAY ANALYTICS SNAPSHOT
Readers familiar with Site Selection's past Sustainability Rankings know it's not just about hugging trees. It's demonstrating a whole range of practices and behaviors that range from green buildings and renewable energy use to clean tech development and various indicators of corporate social responsibility. One of the latter is waste reduction and management. This week, the Berkeley, California–based nonprofit organization As You Sow released its Waste & Opportunity 2020: Searching for Corporate Leadership report analyzing "the actions, or inactions, of 50 of the largest U.S. consumer-facing companies to reduce plastic pollution." Out of the 50 companies analyzed across six pillars, the highest grade was a B- for Unilever. Twelve companies received C grades, 22 received D grades, and 15 received F grades. The six lowest ranked companies by size of revenue were Walmart, Kroger, PepsiCo, Tyson Foods, Kraft Heinz, and Mondelēz International.
As You Sow says plastic production is set to quadruple by 2050, yet only 14% of plastic packaging is recycled globally, and just 13% is recycled in the U.S. "Single-use packaging is a major component of the up to 12 million pounds of plastic trash swept into waterways annually, threatening marine life," the organization says. "There's a massive amount of work to be done," said Conrad MacKerron, As You Sow's senior vice president and lead author of the report. Recommendations include prioritizing plastic use reduction goals; matching packaging design to available recycling systems; and prioritizing long-term contracts with recycling processors to signal serious commitment to use of recycled plastic feedstock.
Below are the highest-graded companies in the report. Among the top five over the past five years, Conway Analytics has tracked 77 facility investment projects, including 16 from top-ranked Unilever; 40 from various Coca-Cola operating companies; and 20 from Nestle and Nestle Waters. As it happens, Unilever this week unveiled a new set of measures to fight climate change and preserve resources, including a commitment to achieve net-zero emissions by 2039 and a €1 billion investment in a new dedicated Climate & Nature Fund.
Watch for this year's Site Selection Sustainability Rankings to appear later this summer in a special edition of the Online Insider.
Highest Grades Among 50 Companies in Addressing Plastics Waste
EGYPT
This new five-story HQ for AAIB will be located in developer Landmark Sabbour's 1-Ninety, Fifth District, New Cairo, Egypt. Hill International, chosen as the project manager, says it's the latest of several major international banks HQ projects in Cairo the firm has worked on in the last five years. Earlier this month, Thomson Reuters reported that AAIB invested 2 billion Egyptian pounds ($123 million) in acquiring a 52,000-sq.-m. (sq.-ft.) at the $2 billion mixed-use complex, which also includes a regional mall, the 350-key W Cairo hotel and residences.
MINNESOTA
Delaware-based White Dog Labs' bid to acquire the Central Minnesota Renewables plant in Little Falls was approved by the district court for Morrison County earlier this year. The plant, originally an ethanol plant, was upgraded in 2016 to produce butanol and has several of the unique production capabilities required to produce ProTyton, an alternative protein to fishmeal which is a critical feed ingredient in aquaculture, as well as a co-product, MiruTyton, for which White Dog was negotiating an offtake agreement with a major feed additive company. "We are looking forward to working with our customers, partners and the authorities, to rehire most of the plant employees and start production," said White Dog CEO Bryan Tracy in February. "We hope to profitably do our part in sustainably enhancing and improving the world's food supply." WDL is a biotech company funded by Musea Ventures, the investment arm of the Somekh family. It's also recently ramped up a new plant in Sutherland, Nebraska.
SITE SELECTION RECOMMENDS
Site Selection readers in November learned of a unique approach to business retention in northwest Ohio in Gary Daughters' story "Eyes Wide Open." Findlay-Hancock Economic Development essentially footed the consulting fee for a consulting firm led by Chris Ostrander to come in and help turn around a Japanese manufacturer teetering on the brink. Did it work out? "The company has new leadership and is implementing many of Chris [Ostrander's] suggestion," Tim Mayle, director, Findlay-Hancock Economic Development, told Daughters last week. "Our Eyes Wide Open approach helped save a 600-person auto supplier."
Photo by Dennis Schroeder courtesy of NREL
Colorado has been ahead of the curve on renewables and outdoor recreation for some time. Why not combine the two? In this archive photo from 2013, Trask Bradbury (on nacelle) and Pete Johnson of Gemini Rope Access Solutions inspected a wind turbine by rappelling down the blades at the National Renewable Energy Laboratory's National Wind Technology Center (NWTC) in Boulder. Learn more about the state's business climate and sense of adventure in "Colorado: Peak Resilience," a Conway Custom Content publication coming later this summer.