FROM SITE SELECTION MAGAZINE, JULY 2020 ISSUE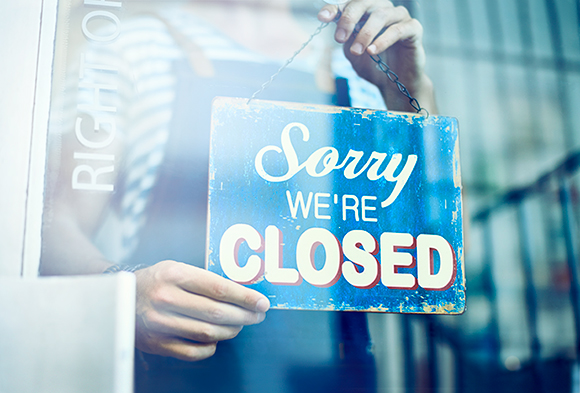 COVID-19 SPECIAL REPORT: SMART INCENTIVES
State and local governments are as squeezed financially as businesses and households are. Ellen Harpel, founder of Smart Incentives and president of Arlington, Virginia–based Business Development Advisors, writes that incentives will have to evolve accordingly.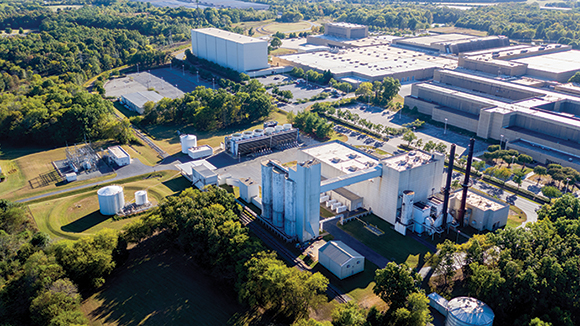 INVESTMENT PROFILE: CHARLOTTE, NC
Foreign firms find a foothold in Charlotte. Exhibit A? How the Charlotte Regional Business Alliance and its stakeholders have welcomed the North American headquarters of China's GoldenHome International to Concord.
NEW MEXICO
After considering locations in Utah, Idaho, Oregon, and California, quantum computing, AI and data analytics company SavantX Inc. has chosen Santa Fe for its corporate research headquarters. The operations, sales, and customer support arms of the business will remain in Jackson, Wyoming. According to a release from the New Mexico Economic Development Department, CEO Ed Heinbockel hopes to eventually move to Santa Fe, and six other employees are also planning to move there in 2020. Research efforts will require the hiring of 116 employees over the next 10 years. "Santa Fe has a built-in workforce from the labs of people already doing quantum computing," Heinbockel said, noting that state incentives and training funds were a major factor in the decision. "In a lot of ways, Santa Fe is the nexus of this new computing."
OHIO
Witten, Germany–based automotive acoustic and thermal component company Adler Pelzer Group (APG) is moving into an existing building in the Lucas County municipality of Oregon, part of metro Toledo. According to JobsOhio, the company will begin recruiting this fall with plans to start up operations in early 2021. Adler Pelzer has more than 70 locations and over 11,000 employees worldwide, including manufacturing plants, research and design facilities near main automotive hubs. "We selected this location because the region offered a site that was ready for our company to start up immediately, and we definitely saw a favorable business environment," said Alberto Buniato, president of APG's NAFTA business unit. "In our business, geographical proximity to OEMs is significantly important because we produce large components, meaning the cost of logistics is critical. We see this location as ideal for our customers to the north and south."
Join experts from Conway for our Africa Focused webinar to learn key strategies for attracting more foreign direct investment to your region and your IPA's role in Africa's post COVID economic recovery
Date & Time: Wednesday, 22nd July 2020 | 4:00 PM Central Africa Time (CAT)
The session will last for approximately one hour.
Registration is free. Click here to register.
SITE SELECTION RECOMMENDS
The European Commission in June released its latest innovation scoreboard, providing comparative and time-series analysis of innovation performance in EU countries, other European countries, and regional neighbors. "On average, the innovation performance of the EU has increased by 8.9% since 2012," the EU notes. "Performance increased in 24 EU countries since 2012, with the biggest increases in Lithuania, Malta, Latvia, Portugal and Greece. Sweden continues to be the EU innovation leader, followed by Finland, Denmark and the Netherlands. This year Luxembourg (previously a strong innovator) joins the innovation leaders, while Portugal (previously a moderate innovator) joins the group of strong innovators." You can use the Integrated European innovation scoreboard tool to display country profiles, compare performance scores, and test correlations.
Notably, this year's scoreboard is marked by the United Kingdom's withdrawal from the EU. "This has had a small impact on the EU's average innovation performance, but the relative performance of EU countries in relation to EU's global performance remains unaffected," the report sniffs. "At the global level, the EU has surpassed the United States for the second time. The EU continues to have a performance lead over the United States, China, Brazil, Russia, South Africa, and India. Since 2012, the EU's performance gap with South Korea, Australia and Japan has increased, while the EU's performance lead over the United States, China, Brazil, Russia and South Africa has decreased."
Sweden is No. 1 in European innovation according to the European Commission's new innovation scoreboard.

Map courtesy of the European Commission
Conway, Inc. Global Director of Training & Events Laura Martin made this photo earlier this month at Antwerp Central Station in Belgium, a building long hailed as one of the most beautiful train stations in the world. Also known as Middenstatie (Middle station) or Spoorwegkathedraal (Railroad Cathedral), the station's stone-clad terminus buildings were designed by Louis Delacenserie and the long and high iron and glass trainshed by Clement van Bogaert. Inaugurated in 1905 after a decade of construction, the facility was upgraded in the 2000s to accommodate high-speed trains, and since 2007 is no longer a terminus where trains have to turn around, thanks to a railway tunnel between the station and the north side of the city.