IN MEMORIAM
It is with great sadness that I report to you that Adam Jones-Kelley, our beloved company president and CEO, passed away this week at his home in Peachtree Corners, Georgia.
Words cannot express the grief that we all feel right now, and will feel for quite some time. Adam was not just our company leader. Like his grandfather and our founder McKinley "Mac" Conway, he was a globally respected figure in economic development and FDI attraction. He also was a great friend, a gifted and prolific writer, an engaged and enthusiastic supporter of all of us, and a visionary man.
Our hearts and prayers go out to his mother Laura, father Mike, sister Piper and all who knew and loved Adam. This is an unspeakable loss for all of them and all of us.
Please rest assured that the business of Conway Inc. will go on. Solid division leadership is in place at every level. We will focus on supporting each other, the Conway family and our clients, and continue to deliver work of the exceptional quality Adam always drove us to expect.
Together, we will get through this.
Ron Starner
Executive Vice President
Conway, Inc.
A memorial service will be planned for later in the year. In the meantime, we invite those who knew Adam Jones-Kelley to send your memories, stories and thoughts to Managing Editor Adam Bruns at adam.bruns@conway.com.
FROM SITE SELECTION MAGAZINE, JULY 2020 ISSUE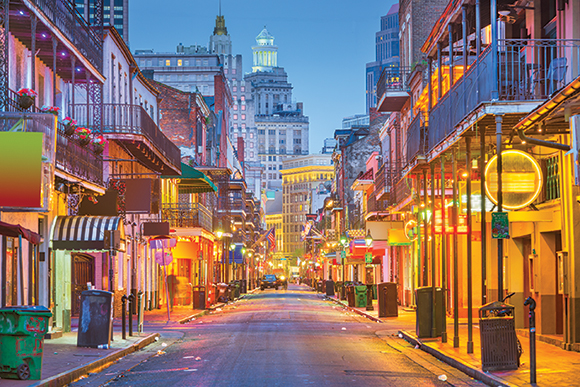 LOUISIANA
From virtual site tours to adjusting workforce training, from water technology to the oil and gas sector, you can learn a lot from a conversation with Louisiana Economic Development Secretary Don Pierson.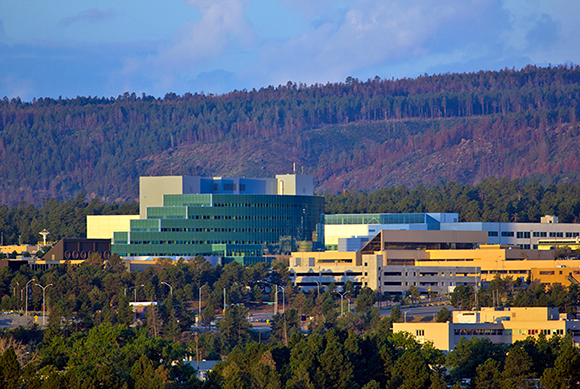 Companies, communities and institutions have rallied around the life sciences in the Land of Enchantment. New Mexico Secretary of Economic Development Alicia Keyes, company leaders and an array of experts explain why the state is poised for a bioscience boom.
SITE SELECTION RECOMMENDS
The very day this week that President Trump was extolling the work of Fujifilm in manufacturing a crucial pharmaceutical ingredient in North Carolina, the federal government announced support for the conversion of Eastman Kodak's plants in Rochester, New York, for active pharmaceutical ingredient (API) manufacturing. A $765 million loan to Eastman Kodak Company from the U.S. International Development Finance Corporation (DFC) will support the launch of Kodak Pharmaceuticals, a new arm of the company that will produce critical pharmaceutical components. The project is expected to create 300 jobs in Rochester and 50 in Minnesota. The project marks mark the first use of new authority delegated by President Trump's recent executive order that enables the DFC and the U.S. Department of Defense to collaborate in support of the domestic response to COVID-19 under the Defense Production Act (DPA). "By leveraging our vast infrastructure, deep expertise in chemicals manufacturing, and heritage of innovation and quality, Kodak will play a critical role in the return of a reliable American pharmaceutical supply chain," said Kodak Executive Chairman Jim Continenza.
What is it about legacy photographic chemicals companies and medicines? We aim to find out. In the meantime, Site Selection has been following Kodak and its properties' various incarnations for decades, including insights from longtime Kodak corporate real estate leader H. Bruce Russell in 1997; updates on the company's redevelopment of property it's had since 1880; a spring 2012 look at the company's role in Rochester's resilience; and this 2016 Investment Profile about a younger generation and agribusiness making things happen at Eastman Business Park.
Photo of Eastman Business Park courtesy of Eastman Kodak Co.
DELAWARE
Just a year after Barclays US Consumer Bank moved 500 jobs out of Delaware to a new hub in New Jersey, the company found it needed Delaware talent after all. In June, in collaboration with the Delaware Prosperity Partnership, Barclays announced plans to create more than 300 new customer service jobs at its Wilmington headquarters. It was rewarded with $2.5 million in Delaware Strategic Fund incentives. Wilmington has served as the strategic headquarters for Barclays' U.S. consumer business since 2004. The investment "This news comes at an ideal time when we all need reasons to celebrate after months of consequences from the pandemic," said Wilmington Mayor Mike Purzycki. "When reviewing its options for expansion, Barclays chose Wilmington because of access to a strong financial services workforce, proximity to major cities and an attractive riverfront setting."
IOWA
As reported by The Gazette earlier this month, after agreeing in January to purchase Cedar Rapids' largest employer Collins Aerospace for more than $1.9 billion, UK-based BAE Systems will invest $139 million in a new aerospace facility that is expected to create 650 jobs with an average salary of $100,000. The city council approved a 20-year property tax incentive agreement worth $14.5 million to support the project, which is expected to be complete by September 2022.
CONWAY ANALYTICS SNAPSHOT
The U.S. Economic Development Administration provides Economic Adjustment Assistance (PDF) grants through its Revolving Loan Fund (RLF) program to eligible recipients to capitalize or recapitalize lending programs that service businesses that cannot otherwise obtain traditional bank financing (and in limited situations to governmental entities for public infrastructure). The past 10 days have seen 42 announcements from the Department of Commerce announcing tens of million of dollars in funding to capitalize RLFs in a number of states to help them respond to the impact of the coronavirus. Among EDA CARES Act Recovery Assistance grant recipients, the Oregon Business Development Department will receive $11 million; the Arrowhead Regional Development Commission, Duluth, Minnesota, will receive $4.2 million; and the Coastal Area District Development Authority, Inc., Brunswick, Georgia, will receive $11 million to provide loans to coronavirus-impacted business in nine coastal counties.
A complete map and spreadsheet of all  EDA RLF grantees (CARES Act and other), as well as information about the RLF program and how to apply, are available here. The spreadsheet includes links to all 391 economic development entities, but does not divulge total dollars by grant or by state. California tallies the most RLF recipients with 31, followed by 17 in Pennsylvania, 16 each in Indiana and Iowa, 14 in New York, and 13 each in Oregon and Kentucky. — Adam Bruns
People keep coming to the Charlotte Region. Nearly 100 people a day, in fact. Why do they come here? They come for jobs in a healthy, growing economy with thriving health care, finance and professional services sectors and the No. 1 fastest-growing tech talent market two years running.
They come to start and grow businesses in a region with an educated, talented workforce, regularly ranked in the top three places to start a business. They come for lower cost of living and affordable real estate in neighborhoods for any lifestyle – vibrant urban centers, suburban cul-de-sacs, quaint small towns and rural areas. And 226 days of sunshine a year doesn't hurt either.
With united vision and bold action, The Charlotte Regional Business Alliance is striving to create the most vibrant, innovative and healthy economy in the nation. Learn more about the Charlotte Region and how the CLT Alliance can collaborate with you to promote opportunities and growth for your clients.
Photo courtesy of Messe Frankfurt GmbH
If it seems like forever since you attended your last trade fair, conference or exhibition, it hasn't been nearly as long as Messe Frankfurt has been in the trade fair business. Earlier this month, the organization celebrated the 780th anniversary of the occasion when, on 11 July 1240, Emperor Frederick II granted trade fair rights to Frankfurt am Main, marking the birth of Messe Frankfurt. "Trade fairs have driven our city's development," said Peter Feldmann, mayor of Frankfurt am Main and chairman of the Messe Frankfurt Supervisory Board. The organization celebrated by getting back to business, kicking off a comeback from the global lockdown with Intertextile Shenzhen Apparel Fabrics earlier this month in China, one of some 50 international textile events in Messe Frankfurt's portfolio. The photo here is from an autumn fair in Frankfurt in 1949, one year after trade fair operations resumed in the city following the destruction of 95% of the exhibition grounds during World War II.