WEST VIRGINIA
Northrop Grumman is bringing 500 jobs to rural West Virginia. Could Hyperloop One be the next Mountain State blockbuster?
FROM SITE SELECTION MAGAZINE, JULY 2020 ISSUE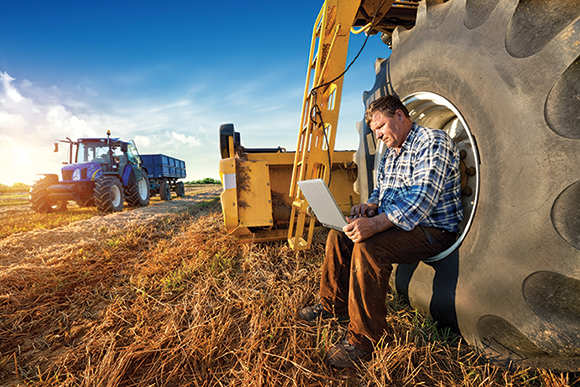 COVID-19: RURAL ADVANTAGE
Panelists at a recent Brookings Institution event discuss how Main Street businesses are reinventing themselves in rural Virginia and Michigan.
CONWAY ANALYTICS SNAPSHOT
The free-market, pro-growth champion American Legislative Exchange Council (ALEC) yesterday released the 13th edition of Rich States, Poor States, which evaluates each state's competitiveness and economic outlook using 15 equally weighted policy variables and examining trends from past decades. "The evidence is clear that competitive tax rates, thoughtful regulations, and responsible spending lead to more opportunities for all Americans," says ALEC, which is also circulating a letter calling for no bailout of states. "State economies grow and flourish when lawmakers trust people, not government, to create long-term prosperity."
This year's publication examines the policy choices made across the 50 states in 2019, before the pandemic. Author Dr. Arthur B. Laffer says the data show "how economically competitive states thrive and how those that don't make proactive pro-growth reforms, like Connecticut and Illinois, are left in the dust." The 57-page report shows that reforms have helped Wyoming, Oklahoma, Wisconsin, Delaware and Montana improve their national rankings this year.
The top 10 and bottom 10 states for 2019 are below. A look at Site Selection's rankings over the past nine months shows North Carolina — No. 5 in ALEC's estimation — to be the strongest ALEC Top 10 performer across the board, ranking No. 2 in our November Business Climate rankings, No. 6 in overall projects in our Governor's Cup rankings and No. 6 in our Prosperity Cup rankings published in May. Indiana and Tennessee are also Top 10 material in both ALEC and Site Selection rankings. ALEC No. 1 Utah did not make the top 10 in any of our most recent rankings, though it placed No. 7 in the executive survey portion of the Business Climate rankings. Where do our No. 1s rank from ALEC's perspective? Business Climate champion Georgia is No. 21. Governor's Cup cumulative champion and Prosperity Cup winner Texas is No. 15. And per-capita Governor's Cup winner Ohio is No. 29. — Adam Bruns
ALEC 'Rich States, Poor States' Rankings
| | |
| --- | --- |
| Top 10 | Bottom 10 |
| 1. Utah | 41. Maine |
| 2. Wyoming | 42. Oregon |
| 3. Idaho | 43. Rhode Island |
| 4. Indiana | 44. Hawaii |
| 5. North Carolina | 45. Minnesota |
| 6. Nevada | 46. California |
| 7. Florida | 47. Illinois |
| 8. Tennessee | 48. New Jersey |
| 9. Oklahoma | 49. Vermont |
| 10. Arizona | 50. New York |
SITE SELECTION RECOMMENDS
Strada Education Network, the social impact organization "dedicated to improving lives by forging clearer and more purposeful pathways between education and employment," this week released its latest Public Viewpoint survey revealing Americans' perceptions around postsecondary education this fall. The nationally representative survey fielded more than 15,000 responses between March 25 and Aug. 6. Among the key findings:
Americans are now three times more likely to believe COVID-19's impact will last over a year than they were in April.
Thirty-eight percent of these affected workers report they are more likely to enroll in additional education or training as a result of COVID-19, compared to 15% of those whose work has not been affected.
Half of the public believes people should be forbidden from attending college classes in person until the virus is under control. Four in 10 adults not enrolled in education programs also believe that colleges should offer only online courses in the fall and that universities will not be able to complete fall semester without shutting down.
Students have stronger preferences for opportunities to learn in person than the nonstudent public, and 56 percent of them believe the value of the education provided this fall will be reduced.
ARKANSAS
Compounded pharmaceutical firm SCA Pharma announced in July it will invest more than $10 million and will create the opportunity to double its current Little Rock workforce of 180 people. The investment will allow SCA Pharma, founded in Little Rock in 2010, to renovate an existing 42,000-sq.-ft. facility at the Clinton National Airport and construct an additional 20,000-sq.-ft. facility adjacent to the existing facility. SCA announced five days previous to this news that it also plans a 40% expansion of its Windsor, Connecticut, facility, taking it to 150,000 sq. ft. "We are very pleased that as we continue our geographical expansions in both Arkansas and Connecticut, we can partner with the Arkansas Economic Development Commission (AEDC) and the Little Rock Municipal Airport Commission to solidify and expand the operations of our legacy operations," said Milton Boyer, CEO of SCA Pharma. "Little Rock has been the foundation that has allowed for our other expansion projects, and this project will bolster that foundation for years to come."
KENTUCKY
Dollar General on August 5 announced plans to expand its distribution center presence through the anticipated addition of one traditional distribution center in Walton, Kentucky employing 250, and three DG Fresh cold storage facilities in Bowling Green, Kentucky; Ardmore, Oklahoma and West Sacramento, California.  The announcement came on the same day that yet another DG Fresh facility held its grand opening in Montgomery, Alabama. As of May, the company was self-distributing to more than 9,000 stores from six DG Fresh cold storage facilities. Dollar General originated in Kentucky as a wholesale venture in 1939; opened the first Dollar General store in Springfield, Kentucky in 1955; and its first distribution center in Scottsville in 1959. Today, Dollar General operates more than 580 stores (out of 17,000 nationwide) in the Bluegrass State and employs more than 5,600 Kentuckians.
Dollar stores in general have come under criticism for not providing fresh food options in many of the underserved communities in which they locate. Watch for more about the current flurry of grocery and cold chain logistics investment in the September issue of Site Selection.
Smart Sites are a slam-dunk choice for companies that are ready to grow now. Faster construction, fewer uncertainties and less risk for companies and site selectors alike— that's the genius of the Smart Sites qualification program. But that's not all. Our many Smart Sites are located in some of the best places in America to live and do business, including the North Carolina communities of Albemarle, Apex, Drexel, Farmville, Greenville, Hertford, Kinston, Laurinburg, Louisburg, Morganton, New Bern, Shelby, Statesville, Tarboro, Wake Forest, Washington, and Wilson. And these public power communities served by ElectriCities of North Carolina — the energy behind public power — are primed with a highly educated and skilled workforce ready for employment.
To learn more about these properties and our growing list of other Smart Sites, contact Brenda Daniels at 800.768.7697 ext. 6363 or bdaniels@electricities.org. It's a no-brainer.
Design and innovation office Carlo Ratti Associati (CRA), together with consultancy firm EY, has developed a master plan for public real estate company TerraCap named BIOTIC, a 10-million-sq.-ft. technology and innovation district in Brasilia. CRA says the project is located on the hinge point between Lúcio Costa and Oscar Niemeyer's UNESCO World Heritage "Plano Piloto" — the foundation of the Brazilian capital in 1960 — and the Brasilia National Park, a 42,000-hectare (103,782-acre) green area in the northwest of the Federal District. Brasilia was a longtime object of fascination for Site Selection and Conway Data Founder H. McKinley "Mac" Conway, who designated Brazil's move of its capital from Rio to Brasilia as a top megaproject of the 20th century. But its dilapidated and obsolete grounds were gradually looked on more as an art object than a thriving government-driven utopia.
In the BIOTIC project, the four urban scales defined by Costa in "Plano Piloto" — the residential, the monumental, the gregarious and the bucolic — are re-mixed in a human way. "The first time I visited Brasilia," says Ratti, "a friend and long-time city resident told me a longstanding joke: 'You know what the problem of Brasilia is? The district of cafés is far away from the district of sugar.' In short, a key issue lies with the lack of mixed-use and with the strictly functional subdivision of the city according to modernist principles — which we are aiming to overcome with our plan." Among the innovations: The site's internal streets and roads will be accessible exclusively to self-driving and shared vehicles.