FROM SITE SELECTION MAGAZINE, JULY 2020 ISSUE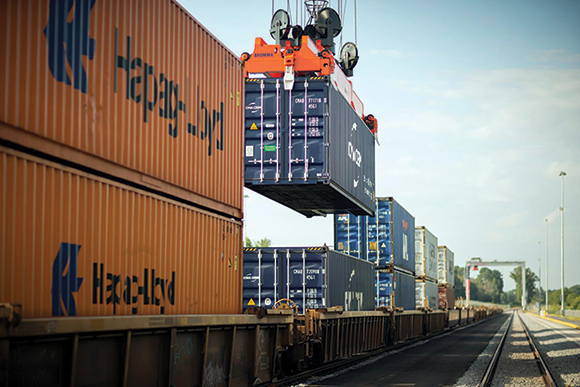 NEWS DIGEST
Brief stories catch us up on yet another flooring company in northwest Georgia; Accenture's big plans in St. Louis; a Los Angeles building's makeover from bodybuilding to biomedical; quantum computing in Santa Fe; and an Idaho summer camp in construction skills for girls.
CONWAY ANALYTICS SNAPSHOT
Unclutterer.com, a website for home and office organization, says it has surveyed 3,500 Americans to find out how tired we are of where we live after five months of shutdown. The company broke down the results by state according to two barometers: How many are bored with their hometown, and how many city dwellers want to leave the city behind. Full data were not made available, but according to the map the company presented, Oregon leads the way in city mice who want to become country mice, at 86%. They're followed by Louisiana (71%), South Carolina (62%) and West Virginia at 60%. (Really. West Virginia.)
As other sources are reporting, interest in suburban residential and office space has increased since the pandemic set in. "In general, 39% of respondents say if they decide to move homes now, the biggest priority would be more outdoor space," says the organizing company. Related research comes from Modesto, California–based commercial real estate firm Graceada Partners, whose report on the future of office space indicates a steady exodus from large cities and makes five predictions for the future of office work:
The rise of secondary markets
Prioritizing hybrid office models and employee health
A resurgence by WeWork
The growth of small businesses
The rise of microbusinesses
Conway Analytics continues to track where projects are headed. But there's plenty of evidence of secondary market interest long before a certain spiky virus molecule reared its ugly head. Site Selection's Top 10 Tier-2 Metros for 2019 (populations of 200,000 to 1 million) collectively tallied 310 projects, or 18.7% of the total of 1,658 projects in Tier-1 Metros, which themselves encompass a lot of suburbs by definition. The 322 Top Tier-2 Metro project total in 2018 was 22% of the Tier-1 Metros' tally of 1,439. And the Tier-2 Metros total of 313 in 2017 represented 21% of the 1,486 projects in Tier-1 Top Metros. The top Tier-3 Metros tallied 119 projects last year, compared to 105 in 2018 and 133 in 2017. And the micropolitan project totals in the Top 10 states with the most Top Micropolitan areas came to a cumulative 317 in 2019, 327 in 2018 and a whopping 360 in 2017. That's a lot of job-creating investment in places without a lot of traffic … yet. — Adam Bruns
Remember crowds? Even small towns like Wooster, Ohio, can attract them.

Photo courtesy of Wayne Economic Development Council
Conway's FDI Training seminars coach your organization on the latest FDI trends and strategies to scale and enhance your investment attraction efforts. Invest in training your team today!
Contact Laura.Martin@Conway.com for questions or to learn more about Conway's events and services.
VIRGINIA
Readers will recall when Ron Starner first talked to Michael Fleming, CEO and co-founder of Torc Robotics, at their growing site in Blacksburg, Virginia, in 2018, when we entered this project in our database. Why are we bringing it up now? Because the self-driving truck technology company — which received a major investment from Daimler since then — yesterday announced it will invest another $8.5 million and create 350 new jobs. The company will establish an additional facility at the Virginia Tech Corporate Research Center in close proximity to its current operation in the Blacksburg Industrial Park. Virginia successfully competed with North Carolina and Texas for the project.
"Trucking is the backbone of the U.S. economy, delivering food and products to every community," said Fleming. "We greatly appreciate Virginia's support of our mission to save lives and our innovative partnership with Daimler — the inventor of the truck — to commercialize self-driving trucks and make our roads safer. We selected the Commonwealth for its workforce culture and regulatory climate. In our experience, people in the region stay with companies for the long-term. Commercializing self-driving trucks is a marathon — not a sprint — and requires a long-term commitment from companies, investors, and employees. Virginia policy enables us to test our vehicles on public roads, which is critical to bringing this technology to market."
MISSOURI
Chewy, Inc., that pet supply company so many of you are ordering from, in July announced the opening of a new 800,000 sq. ft. e-commerce fulfillment center in Belton, Missouri, part of the Kansas City area. The online retailer says the investment at NorthPoint Development's Southview Commerce Center will create more than 1,200 new jobs in the region. Chewy's new facility will be one of the largest fulfillment centers in its network. Founded in 2011, Chewy employs more than 15,000 and operates out of 15 locations encompassing 6.1 million sq. ft. in Arizona, Florida, Indiana, Kentucky, Massachusetts, Nevada, North Carolina, Ohio, Pennsylvania and Texas.
SITE SELECTION RECOMMENDS
The NAIOP Industrial Space Demand Forecast released this week suggests that while industrial property has outperformed other sectors this year due to e-commerce, industrial space absorption will decline sharply in Q3 2020 before rebounding to positive levels in Q2 2021. According to the report, although the pandemic will likely increase demand for e-commerce, it is unlikely that industrial real estate will be completely immune from the effects of the coronavirus-induced recession. These include significant disruptions to supply chains and global trade, reduced manufacturing and construction activity, and widespread store closures among brick-and-mortar retailers.
"E-commerce will drive long-term growth in industrial real estate," said Thomas J. Bisacquino, president and CEO of NAIOP. "But it is only one piece of the puzzle. COVID is a natural disaster that significantly affected consumer demand and supply chains. When the crisis ends, we anticipate that the rebound will be faster than in prior economic slowdowns."
The world's fifth-largest economy, California is the number one recipient of foreign direct investment, attracting $119 billion, and is home to the globe's leading multi-modal logistics infrastructure and manufacturing centers.
A major hub for global commerce, the Golden State employs more than 800,000 transportation and material-moving occupations, the most in the nation, and transports nearly 4 million tons of goods daily. The Port of Long Beach alone, handles trade valued at $200 billion annually, and serves 175 shipping lines with connections to 217 seaports around the world.
At TeamCalifornia, our member organizations represent every city, county and EDC across the state, including the 10 fastest-growing regions – Superior California, North Coast, San Francisco Bay Area, Northern San Joaquin Valley, Central Coast, Southern San Joaquin Valley, Inland Empire, Los Angeles County, Orange County and San Diego.
As thunderstorms, tornados, wildfires, derechos and hurricanes inflict damage across various parts of the U.S., the resilience and recovery of utility infrastructure comes to the fore. In addition to heroic utility crews traveling to other parts of the country to help their sister utilities get the power back on, there's unseen investment in infrastructure that doesn't get headlines but can just as easily stir gratitude in customers.
Tri-County Electric Cooperative (TCEC) this month announced the results of an economic impact study from Oklahoma Panhandle State University (OPSU) showing that transmission infrastructure upgrades made by TCEC's transmission partner GridLiance High Plains LLC from 2016 to 2019 in the Oklahoma Panhdnaandle (including the units shown here) created more than $440 million of economic benefits in the region. That's quite a return on an $87.3 million investment by GridLiance.
"We're already hearing from new businesses interested in moving to this region, businesses that would otherwise not consider locating here, if the electric grid was not reliable," said Zac Perkins, CEO of TCEC. "We all experienced the terrible power outages during the snow and ice storms of 2007 and 2017. Our primary goal at TCEC was to fortify the transmission grid to help reduce the frequency, duration and magnitude of similar events in the future. Our partnership with GridLiance allowed us to do just that."