FROM SITE SELECTION MAGAZINE, SEPTEMBER 2020 ISSUE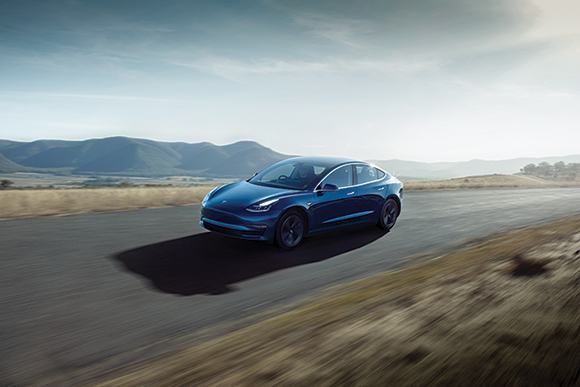 TEXAS
A closer look at Tesla's choice of Grater Austin for a new $1 billion manufacturing facility reveals many perspectives on one transformative project.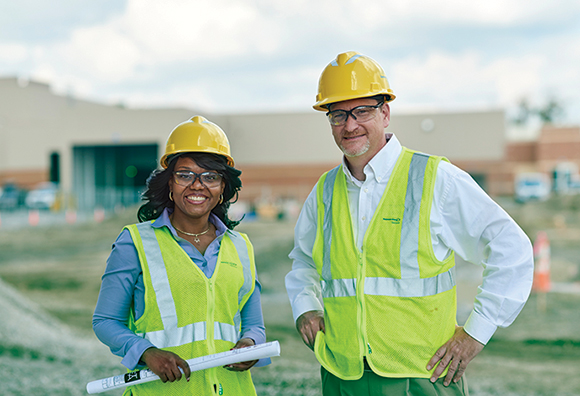 INVESTMENT PROFILE: CONSUMERS ENERGY
Michigan overcomes a pandemic and historic flood to move business forward.
UNITED KINGDOM
According to Punchline, a business publication in Gloucestershire, the Stroud District Council is reviewing plans for a 52,000-sq.-ft. expansion at biopharma lab services firm Sartorius Stedim Biotech, part of the larger Sartorius organization based in Göttingen, Germany. The project is expected to double the campus size and more than double employment, from 100 to 250 employees. Sartorius Stedim Biotech has manufacturing, sales and R&D sites in more than 20 countries in Europe, North America and Asia, and employs more than 6,200 worldwide.
MICHIGAN
Automated assembly and welding system maker Paslin, founded in Warren in 1937 as a small stamping facility, is expanding its headquarters there. Now a member of Wangfeng Technology, the company opened its fourth facility in Warren in 2015, and established another manufacturing arm in Troy, Michigan, in 2018. Among other business, Paslin has recently received a contract with electric vehicle manufacturer Rivian to supply vehicle assembly systems and battery frame assembly systems for the automaker's highly anticipated EV. Paslin plans to make significant investments into EV-specific machinery and equipment. The project is backed by a $1 million Michigan Business Development Program performance-based grant approved in February by The Michigan Strategic Fund as well as expedited permitting, a video and a job fair from the City of Warren.
SITE SELECTION RECOMMENDS
Benson Hill's distinctive approach to its HQ project included this sand sculpture of the forthcoming building created for the May 2019 groundbreaking, using sand from the nearby Meramec River that would be folded into the foundation.

Photo courtesy of Benson Hill Biosystems
Last September, Site Selection talked to Matthew Crisp, co-founder and CEO of genetics-based crop improvement company Benson Hill, about the company's choice to locate a new headquarters in St. Louis at the Danforth Plant Science Center. This afternoon, U.S. Secretary of Agriculture Sonny Perdue joins Crisp and other officials for the grand opening of that complex, part of a week-long celebration the company has planned, including panel discussions on ag innovation and "plant to plate." "It's more than a building," the company states. "It's a location dedicated to nourishing collaboration, partnerships and innovation across the food system. That's why the future of food lives here."
The concept for reimagining the 265-foot-long overpass borrows from the "beehive" theme of New Britain's official seal.

Photo by Land Sea Air Media, courtesy Svigals + Partners
Festivities also abounded just southwest of Hartford, Connecticut, last week, when the new Beehive Bridge, which unites downtown New Britain with the popular Little Poland area and the New Britain Plaza business district, was the namesake and focus of the first Beehive Bridge Festival held Friday. The two parts of town were separated a decade ago by a highway project. Mayor Erin Stewart conceived the idea of something more than a concrete overpass in 2013, and the idea was championed by Mark Moriarty, the city's director of public works.
The five-year effort to reimagine the Beehive Bridge involved New Britain City Hall; the Connecticut Department of Transportation; engineering firm Fuss & O'Neill; architecture, art and advisory firm Svigals + Partners; designers Pirie Associates; Richter + Cegan landscape design; SignPro fabricators, and general contractor Laveiro, as well as a steering committee composed of local artists and business owners. "The people of New Britain needed more than just simple pedestrian access," says Marissa Mead, director of Art Integration at Svigals + Partners, of the bridge that opened one year ago. "The bridge knits the community together by creating an inviting space for pedestrians and cyclists, and a unique place for residents to meet and interact."