FROM SITE SELECTION MAGAZINE, SEPTEMBER 2020 ISSUE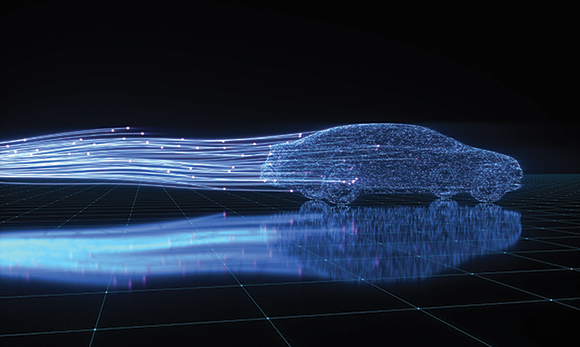 SOUTHEAST U.S.
Alabama's very good August leads the way in a region defying the pandemic with major projects.
NEWS DIGEST
The UK is No. 1 in real estate transparency; Allrise funds a soccer team in Ukraine; Swedes lead the EU in innovation; a Fluor JV delivers in Kuwait; and Fujitsu is cutting its real estate footprint by half in Japan.
CONWAY ANALYTICS SNAPSHOT
The Georgetown University Center on Education and the Workforce (CEW) has used data from the College Scorecard to demonstrate the vastly different outcomes in expected earnings and debt payments for graduates, in a new report released yesterday entitled "Buyer Beware: First-Year Earnings and Debt for 37,000 College Majors at 4,400 Institutions." Visit the site to find your favorite institution, major or region, and explore data visualizations by major, geography and earnings or earnings net of debt. You can also see how stark earnings differences jump out: "For example, earnings for students with a bachelor's degree in business administration from Mitchell College [in Connecticut] are $20,900 compared to $100,500 at Bismarck State College," says the CEW. "Earnings for students who attain a master's degree in educational administration and supervision from Mercy College in New York are more than triple the earnings associated with the same degree from Valdosta State University in Georgia."
But that does not take into account cost of living by region, nor the actual knowledge levels the degrees represent. While parents of college-age children will eat up these data as they search for high earnings alongside high value, potential employers may explore the data to find out, for example, which institutions are kicking out computer science majors at manageable pay levels.
"Some of the best bargains for students are community colleges and other colleges without the big brand names," said Anthony P. Carnevale, lead author of the report and CEW director. "Some two-year degrees can pay off more than four-year degrees." At the same time, graduates of some associate's degree programs end up with higher monthly student loan payments than graduates of many bachelor's and master's degree programs. The report includes full data on student debt levels by degree and earnings net of debt.
Which degrees pay off the best? Nine of the top 10 in monthly earnings are master's or graduate/professional degrees in dentistry, with The Ohio State University's master's degree in dentistry topping the charts at $19,266,70 in monthly earnings. Five of the top 20 are nursing programs. We crunched the data to show which states have the highest average earnings across all institutions and degree programs tracked by the CEW. — Adam Bruns and Daniel Boyer
| State/Jurisdiction | Average Monthly Earnings Across CEW-Tracked Degree Programs Conferred by Institutions in State |
| --- | --- |
| D.C. | $4,423.63 |
| Massachusetts | $3,886.97 |
| North Dakota | $3,685.28 |
| Maryland | $3,678.69 |
| Washington | $3,647.78 |
| Alaska | $3,632.80 |
| Connecticut | $3,624.38 |
| Minnesota | $3,592.91 |
| Nebraska | $3,560.82 |
| Illinois | $3,554.13 |
SITE SELECTION RECOMMENDS
The Urban Land Institute (ULI) and PwC US yesterday released Emerging Trends in Real Estate 2021, featuring proprietary data and insights from more than 1,600 leading real estate industry experts. The report's 42nd edition highlights how Covid-19 heightened the desirability of lower density areas for both residential and commercial real estate, with interest concentrated in the Sunbelt markets. "Cost-conscious companies will gravitate toward cities that are business-friendly and low cost with large, growing workforces," said a release from the report's partners. "Raleigh/Durham, N.C., for example, is nicknamed the 'Bay Area of the East Coast,' due to a surge in technology jobs and the area's reputation as an education mecca. Homebuyers will look for suburban locations with low taxes, affordable housing, auto-oriented transportation, and good job prospects. While growth in the suburbs has been a consistent trend since this report first predicted it five years ago, greater family formation among millennials and flexible work from home policies are boosting this shift."
Among the findings, 94% of real estate professionals agree that companies will allow employees to work remotely at least part of the time in the future. "As a result, some businesses will shrink their footprints as a cost savings measure," says the report. "However, more than 60% of professionals agree that office tenants will look to expand spaces for new ways of collaboration and interaction, while complying with social distancing measures."
Watch this space for more analysis of the report's findings from a panel convened yesterday at ULI's virtual annual fall meeting. Meanwhile, here are the report's top 20 markets for real estate prospects, alongside last year's top 20. Among the biggest upward movers: Tampa-St. Petersburg from No. 11 to No. 6; Washington, D.C.-Northern Virginia from No. 14 to No. 8; and Salt Lake City and Long Island coming from outside last year's top 20 to place No. 7 and No. 10, respectively.
2021 Overall Real Estate Prospects
Raleigh/Durham
Austin
Nashville
Dallas/Fort Worth
Charlotte
Tampa/St. Petersburg
Salt Lake City
Washington, DC–Northern VA
Boston
Long Island
Atlanta
San Antonio
Denver
Northern New Jersey
Phoenix
Cape Coral/Fort Myers/Naples
Inland Empire
Orange County
Boise
Washington, DC–MD suburbs
2020 Overall Real Estate Prospects
Austin
Raleigh/Durham
Nashville
Charlotte
Boston
Dallas/Fort Worth
Orlando
Atlanta
Los Angeles
Seattle
Tampa/St. Petersburg
San Francisco
San Jose
Washington, DC–Northern VA
New York–Brooklyn
Indianapolis
Denver
Orange County
Charleston
Portland, OR
SINGAPORE
Hyundai Motor Group this week announced this investment in the Hyundai Motor Group Innovation Center in Singapore (HMGICS), which "will act as an open innovation lab for the Group's future mobility research and development, with the aim of revolutionizing the future mobility value chain." Hyundai Motor Group Executive Vice Chairman Euisun Chung said the center "will strive for 'Human-Centered Value Chain Innovation for a Mobility Paradigm Shift.' " Singapore Prime Minister Lee Hsien Loong called the center "the first of its kind in the world. It will pave the way for more Korean companies to invest here, partner with local suppliers and SMEs, and collaborate with our universities and research institutes. Singapore's goal is to have all our vehicles run on cleaner energy by 2040, in line with our Paris Agreement commitments. We hope this will open up new growth areas for our economy, and create exciting jobs for Singaporeans."
ROMANIA
Tenaris last week completed certification to start up a new production line for airbag components at its Silcotub plant in Zalău, a town of around 56,000 located in a remote areas of northwestern Romania. The line produces seamless tubes and components for airbag inflators for customers such as Autoliv. Luxembourg-based Tenaris calls the line "one of a kind" because 100% of the testing of the tubes' characteristics and technical specs has been automated. Since 2004, Tenaris, known primarily for its pipe products for oil & gas exploration and production, has built a network of automotive component centers in Argentina, Mexico, Italy, Romania and China.
The Tri-County Global Industrial Site in Orangeburg, South Carolina is located along I-26 frontage at its interchange with US Highway 601. Featuring a 45-acre graded building pad, the 380-acre site is readily available for medium to heavy industrial development. The Industrial Site is served with 500,000 gallons per day of water and wastewater capacity and reliable Tri-County Electric Cooperative electric service with natural gas also in place. The Industrial Site is situated adjacent to Norfolk Southern Mainline rail and within 40 miles of Interstates 20, 77, and 95. At only 78 miles to the Port of Charleston the industrial site is just over an hour's drive via I-26 to one of the east coast's top ports. The Tri-County Global Industrial Site is 35 miles to Columbia Metropolitan Airport and 135 miles to Charlotte Douglas International Airport. All Due Diligence has been completed for the site.
Contact Warren Darby from the South Carolina Power Team for inquiries.
Phone: 803.978.7643
Email: wdarby@scpowerteam.com
Conway Data photographer Sebastijan Jug, based in Zagrad, Slovenia, made this photograph of Neuschwanstein Castle during a trip to Bavaria, Germany, in April 2019. "Unfortunately, it was a rainy, foggy day," Sebastian says, though that atmosphere made the castle even more ethereal than it already was. "Inside, I was speechless. My English is far too bad to describe the beauty, wealth and works of art ...  it is one of those 'must visit' places." (Photography inside the castle is prohibited.)
Located very close to another famous castle, Hohenschwangau, Neuschwanstein was constructed in the late 1800s by Ludwig II, king of Bavaria, to honor composer Richard Wagner. Picture cycles inside depict medieval sagas that also inspired Wagner's operas. The castle opened to the public in 1886, seven weeks after King Ludwig's death. This year's Oktoberfest may be canceled, but the castle is now open for guided tours. In a normal year, 1.4 million people visit "the castle of the fairy-tale king."