FROM SITE SELECTION MAGAZINE, SEPTEMBER 2020 ISSUE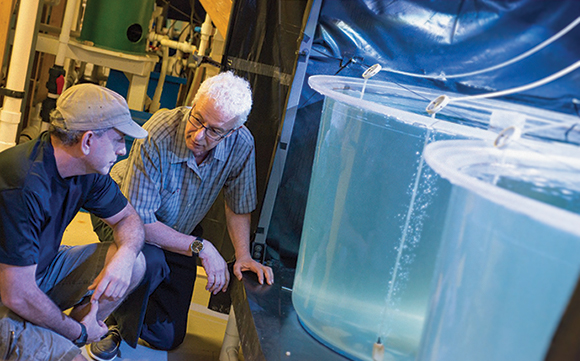 MID-ATLANTIC
Projects in these sectors highlight a trek through Maryland, Virginia and Delaware.
CONWAY ANALYTICS SNAPSHOT
Since 42% of U.S. workers are telecommuting, national outdoor services provider LawnStarter last week sent out a list of best U.S. cities for remote workers, comparing the 150 biggest cities across 15 key factors, such as remote job opportunities, internet speed and the cost of renting a home office. All but two of the top 10 were in Texas, including No. 1 McKinney and No. 7 Austin, where LawnStarter is based. But the company hinted that might not be for much longer. So I contacted them. Turns out remote work is on their minds for a reason.
"LawnStarter isn't leaving Austin, but the company is downsizing its office footprint," says Patricia Davis, the company's communications manager, as the company embraces the change after working from home since the spring. "Our lawn care and landscaping pros live and work in towns and cities all over the U.S., and that will never change … We still have our mailing address in downtown Austin, and our co-founders still live in Bat City, but working remotely has definite advantages for our company. LawnStarter saves on that excess office space, which few companies have returned to during the pandemic, and LawnStarter can hire the best people across the U.S. and worldwide without paying the expense of relocating everyone to Austin. LawnStarter's core values include being scrappy and people matter. We believe that a virtual workforce makes us smarter and better. Happy employees really do make a difference."
The company's ranking lists individual municipalities that, if considered in the context of metro regions, result in one overriding winner: Dallas-Fort Worth, where seven of those eight top-10 cities are located (another one, Arlington, is No. 14). It's a metro area that also performs well every year for companies "working from work": DFW placed No. 3 this year in our Top Metros ranking after placing No. 2 the year before. Last year, Gary Daughters examined the "Good Problems to Have" in several of these fast-growing Texas cities.
At the bottom of the ranking are Honolulu in last place, just below places such as Anchorage, surprisingly low-ranking Boston and Lexington, Kentucky, and a number of California cities, which LawnStarter says can tend to be "high on costs and low on good workplace factors like safety or available personal space." However, Site Selection has found plenty of exceptions to the rule. — Adam Bruns
LawnStarter's Best Cities for Remote Workers
McKinney, TX
Frisco, TX
Plano, TX
Irving, TX
Garland, TX
Yonkers, NY (NYC)
Austin, TX
Fort Worth, TX
Dallas, TX
Orlando, FL
Jersey City, NJ (NYC)
Fayetteville, NC
Tampa, FL
Arlington, TX (DFW)
Overland Park, KS (Kansas City)
Pittsburgh, PA
Port St. Lucie, FL
Raleigh, NC
Peoria, AZ (Phoenix)
Reno, NV
SITE SELECTION RECOMMENDS
Six years ago we asked, "Could the cargo shipping containers that so efficiently transport our goods around the world also deliver the goods as an effective building solution?" Some compelling answers came from our subsequent conversation with SG Blocks Chairman and CEO Paul Galvin. Today the answers are still coming, as the designer and fabricator of modular and container-based structures this week announced three projects to be undertaken at its SG ECHO modular/container manufacturing facility in Durant, Oklahoma, which it just purchased in September. They include an administrative security facility in Arizona and a multi-building complex somewhere "in the Southeast," which join a seven-building project headed to New Mexico and a mixed-use project destined for south Florida.
One of the new projects is a COVID-19 response facility in Minnesota — SG Blocks now offers COVID-19 testing kits along with turn-key container-based mobile testing centers and labs. The company also has suggested its solutions could be an answer to the affordable housing crisis. After all, there are around 30 million unused shipping containers just sitting there around the world.
Projects made from modular and container-based structures like this one from SG Blocks will be fabricated at its recently acquired ECHO DCL manufacturing facility, Durant, Oklahoma, which itself is a two-building, 70,000-sq.-ft. modular manufacturing facility.
CALIFORNIA
Founded in 2016 in Southern California, electric vehicle company Fisker announced last week it will be establishing its new headquarters, named 'Inception,' within Continental Park in Manhattan Beach. "With more than 73,000 square feet of space, the new global HQ will be designed to maximize collaboration space – but not based on numbers of desks – giving employees the flexibility to work both remotely and in the office," said a release. "We already knew that Southern California would be our future home. With 100 more employees planned to join the company by the end of the year alone, our challenge was to find the right facility to support our growth," said Henrik Fisker, chairman and CEO. "Our new headquarters in Manhattan Beach will enable us to take a vehicle from a sketch to launch in an environment that is consistent with our asset-lite, digital-first philosophy." The company announced the opening of an engineering and research center in the Mission District of San Francisco last month, which it christened as "Source Code." The company hopes to start production on its first vehicle, an SUV, in 2022, and just yesterday signed a contract for 300 vehicles for ride-hailing service Viggo in Denmark, Fisker's native country.
ROMANIA
Mass Mutual is leasing space on the 15th floor of the Orhideea Towers building developed by Austrian group CA Immo in western Bucharest. On the company's talent recruiting site for Romania, Mike Makar, head of MassMutual Romania, says to position the company as a market leader, "it is critical that we build top engineering capacity in a rapidly changing digital world. Romania has a significant pool of highly trained engineering professionals and so we are very excited to build operations in both Bucharest and Cluj. Bucharest is a fast-paced, metropolitan city that attracts the best and brightest that Eastern Europe has to offer and is home to 35 universities with more than 2,600 IT and CS graduates per year. Cluj, often referred to as the 'Silicon Valley' of Europe due to its startup culture, is home to 11 technology universities and over 1,800 IT and CS graduates annually."
Metro Air Park is driving tremendous industrial real estate momentum in Greater Sacramento, California. Over 3.2 million sq. ft. of industrial development has taken place there since Amazon kickstarted the development in 2017 with its 855,000-sq.-ft. distribution center. The 1,900-acre master planned industrial business park is zoned for various uses, offers both small and large (150+ acre) lots and has seen over $125 million in infrastructure invested to date, including a new freeway interchange. The park is ideally situated less than 10 miles from downtown Sacramento and adjacent to the Sacramento International Airport, with quick access to major freeway networks (Interstates 5 and 80 and CA-99).
Developers in the park can take advantage of Sacramento County's new financing plan, which reduces development impact fees by about 43% on new projects. Expedited permitting is also available with dedicated project managers who facilitate coordination between the project team and the county.
"Massachusetts can get kinda pretty sometimes," says Chris Steele, vice president of Conway Advisory, of this photo he took earlier this month in Acton. Located about 20 miles northwest of Boston, west of Concord and southwest of Lowell, Acton recently welcomed a $200 million investment from medical device maker Insulet. A number of life sciences firms have found safe and lower-cost harbor in municipalities on Boston's outskirts in recent years. Indeed, in the most recent meeting minutes of the town's economic development committee, one committee member noted that current circumstances offer Acton a "golden opportunity to bring businesses like biotech firms to the suburbs as they flee cities."