FROM SITE SELECTION MAGAZINE, NOVEMBER 2020 ISSUE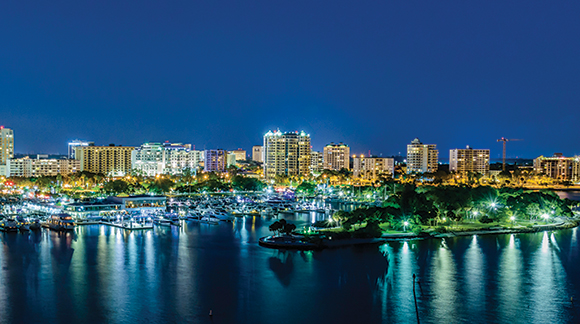 SARASOTA COUNTY INTELLIGENCE REPORT
Ron Starner talks to CEOs, company founders, institutional leaders and top elected officials as he explores 10 things we should know about Sarasota County, Florida.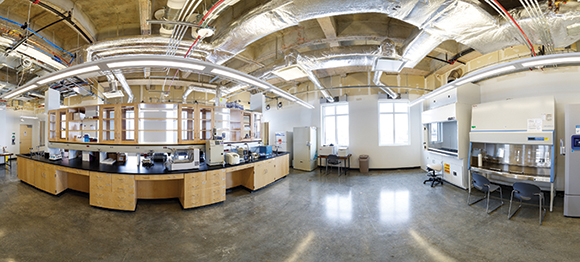 NEBRASKA
A Nebraska startup is playing a novel role in vaccine development.
CAMBODIA
If you thought demand for cold storage was strong already, watch what happens as vaccine distribution gets underway. Zuellig Pharma, based in Singapore, is just one example. This project in Cambodia was one of several the company announced all at once earlier this month. "As the largest vaccines and cold chain pharmaceutical distributor in Asia excluding China and Japan," the company said, "the move comes as the company prepares for the anticipated storage and distribution demands of COVID-19 vaccines." Other plans include a new $66 million distribution complex coming to Taiwan by 2024; multiple facilities in several cities in the Philippines; and new cold chain space in Indonesia and Thailand. "We have brought forward our expansion plans to ensure that the vaccine will be accessible to those who need them most," said John Graham, CEO Zuellig Pharma, "and are able to ramp up capacity quickly when needed."
FINLAND
Viking Malt Group this month announced it will build a new malting house in Lahti, where the company was founded in 1883 and is now guided by the fifth generation of its founding family. "It is one of the biggest investments in Finnish food and beverage industry and in Lahti region during the past 10 years," the company states in a press release, noting that it would begin operation in 2023 and produce around 85,000 tons of malt per year. Viking, the fifth largest malting company in Europe, operates five other malting houses in areas where its "distinctive Nordic barley" is sourced: Halmstad, Sweden; Vordingborg, Denmark; Panevezys, Lithuania; and in Sierpc and Strzegom, Poland.
SITE SELECTION RECOMMENDS
Among other community-focused actions, Tony Hsieh (r.), then-CEO of Zappos (pictured with then-Zappos executive Fred Mossler) invested $350 million in the VegasTechFund, a seed stage investment fund supporting tech entrepreneurs.

Archive photo courtesy of Zappos Insights, Inc.
Business and community leaders across Nevada and around the nation are mourning the death of Tony Hsieh, founder of Zappos and evangelist for redevelopment in downtown Las Vegas, over the weekend after injuries suffered during a house fire. He was 46. Dean Barber reported on Hsieh and his bold vision in a Site Selection Online Insider nearly a decade ago, as the dynamic leader sought to "deliver happiness" to his company's hometown. Patty Rasmussen followed up with this report a few years later. Zappos has posted a tribute to Hsieh, who had just retired from the company in August, along with an email where people can send their memories of him to be shared with his family.
CONWAY DATA TRAINING & EVENTS
Aerial photo of Michigan Central Station courtesy of Practice for Architecture and Urbanism (PAU)
At a community meeting two weeks ago, Ford Motor Company revealed the 30-acre site plan for Michigan Central, an inclusive, vibrant and walkable mobility innovation district in Corktown, Detroit's oldest neighborhood, centered around Michigan Central Station and the Albert Kahn–designed Book Depository. This aerial made by Practice for Architecture and Urbanism, the project's lead architect and strategic planner, looks southeast and shows the Ambassador Bridge in the background. "Over time," said Vishaan Chakrabarti, founder and creative director of Practice for Architecture and Urbanism, "I am confident that this project will become a global model for how to grow and build our cities while celebrating the narratives and structures that define our past." Watch for more about this and other redevelopment projects in the Midwest in the January 2021 issue of Site Selection.