FROM SITE SELECTION MAGAZINE, NOVEMBER 2020 ISSUE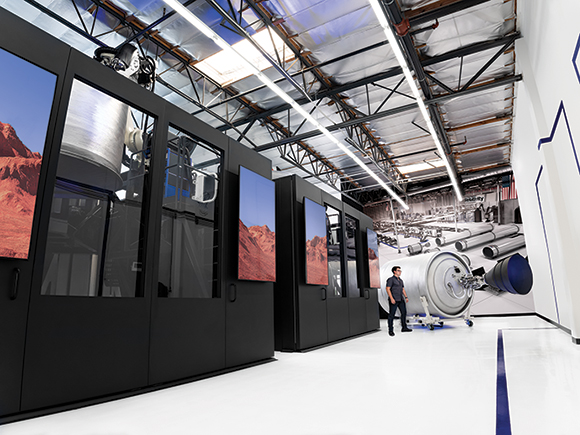 MISSISSIPPI
In announcing the Trump administration's new National Space Policy last week, U.S. Secretary of Commerce Wilbur L. Ross, Jr., noted that the global space economy exceeded $423 billion in 2019. In 2020, Mississippi is getting its share, just as it has for years.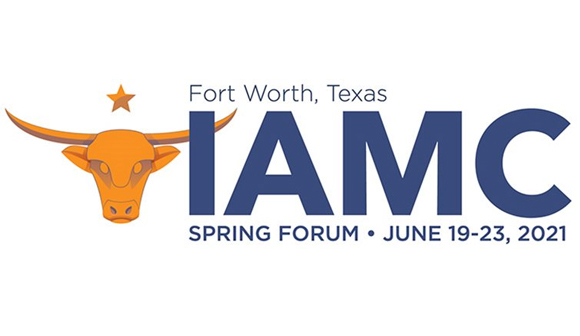 INDUSTRIAL ASSET MANAGEMENT COUNCIL
IAMC Chair Jennifer Roth shares highlights from the association's first-ever virtual Professional Forum, and expert advisors walk us through an important part of any well-crafted lease: the surrender clause.
CONWAY ANALYTICS SNAPSHOT
The U.S. Census Bureau this week released an estimate of the population as of April 1, 2020: 332.6 million people. The number comes from demographic analysis using birth and death records, data on international migration and Medicare records. Using those data can yield very specific conclusions. For instance, "we estimate that there should be approximately 2.4 million males in the 2020 Census that are age 29," say the people counters.
The release was part of a flurry of news from the Bureau, including the 2015-2019 American Community Survey (ACS) 5-year estimates, which means we now have three sets of consecutive 5-year sets going back to when the ACS was launched in 2005. Among other tidbits that can be extracted from the data: "Counties in the Northeast region of the United States had a higher percentage of people with bachelor's degrees than all other regions in the country for 2015-2019 as well as the highest percentage point increase in bachelor's degree attainment from 2005-2009 to 2015-2019 among census regions," the Bureau reported. An interactive visual (see screen shot) allows you to access degree attainment by county.
Last but not least, the Bureau yesterday released its Annual Capital Expenditures Survey report, capturing business spending in 2019 for new and used structures and equipment by industry sector. According to Table 4a in the data, total expenditures were just over $1.8 trillion. Manufacturing led the way with $272.8 billion, topped by motor vehicles and parts ($30.2 billion), food ($26 billion) and semiconductor and other electronics ($22.3 billion). Among other notable numbers, the lauded information sector's spending of $176.7 billion was outpaced by the finance and insurance sector, with $195.3 billion, and the real estate sector, at $181.1 billion. — Adam Bruns
Map courtesy of the U.S. Census Bureau
SITE SELECTION RECOMMENDS
CBRE says flex-office — defined as multiple formats of office space (including coworking spaces) leased for shorter-than-traditional terms — will be a major component of post-pandemic workplace strategy. A report issued yesterday says 86% of 77 surveyed companies plan to incorporate flex space into their plans. Though the sector's annual growth in square footage slowed to 7% as of the second quarter from 41% in the prior year, closures have been fewer than anticipated, CBRE says.
"This downturn has sparked flex-office to become a strong alternative to traditional leases for many office-using companies," said CBRE Global Head of Occupier Research Julie Whelan. "That is in large part because flex space can provide companies the agility to accommodate a workforce that values more choice over where and how they work. Additionally, the flex-office sector is growing increasingly resilient as more landlords operate their own flex space or form partnerships with flex operators for portions of their buildings."
CONWAY DATA TRAINING & EVENTS
TENNESSEE
Amazon isn't the only tech company landing in Greater Nashville. Earlier this year, New York City–based app company Thnks, doing business as Applied Gratitude, Inc., moved its headquarters to the suburb of Franklin. The project brought 50 jobs to the headquarters mecca that is home to Nissan's North American HQ, among others. "Thnks' mission fits seamlessly with Tennessee's gracious and hardworking culture," Co-founder and CEO Brendan Kamm said in a press release. "With the combination of talent and business environment, we couldn't have found a better location for our headquarters." The Nashville Post noted that a college connection might have helped: Co-founder Larry Rubin was familiar with the area after graduating from Vanderbilt University's law school.
OKLAHOMA
City incentive approval in May was a crucial step in attracting this major back-office operations center to Oklahoma City from the Washington-based wholesale retailer. As reported by Tulsa World and other sources, the company is moving into the former Hertz administrative building, which it purchased from the car rental firm just a day before Hertz declared bankruptcy, after laying off hundreds of staff. By July, the company had worked with the city to reduce the agreed-upon wage levels in the incentive agreement, chalking up the change to an error by Costco officials in the wage information using pay levels from another city, according to reporting by The Oklahoman. To compensate, however, the company has raised its overall hiring target from 1,044 to 1,503 in the next five to seven years.
Carroll Industrial Development presents the Brittway 2 Industrial site. Just 10 minutes south of downtown Greensboro, North Carolina, this 110 acre site is strategically located on the north side of I -85/I-40 at the south Elm Eugene interchange and has over a half mile of interstate frontage! Additionally, this site offers direct access to Highway 421 from Pleasant Garden Road on the east side of the site. Other site features include an adjacent rail line by Norfolk Southern and an extremely robust power supply with a nearby Duke Energy served 100 KV transmission line and the Ritters Lake substation and public water and sewer to the site. Abundant utility capabilities, strong logistics connectivity and a gentle topography make this a prime site for warehouse and distribution and manufacturing. The complete array of site studies are underway.
In this archive photo from 2014, the topside of a converter station for power transmission system operator TenneT's offshore grid connection station HelWin2 makes its way from the Netherlands to its final destination in the North Sea of Germany. Built to move wind power, HelWin2 is a high-voltage direct current (HVDC) transmission system with a capacity of 690 MW that has been operational since 2015. With its partners, TenneT is working on a first international offshore wind power hub in the North Sea, which has received financial support from the European Commission. The cross-border 12-gigawatt hub is planned to connect two GW to Denmark, four GW to the Netherlands and six GW to Germany by 2035. Look for more on wind and solar hubs in the January issue of Site Selection.