FROM SITE SELECTION MAGAZINE, JANUARY 2021 ISSUE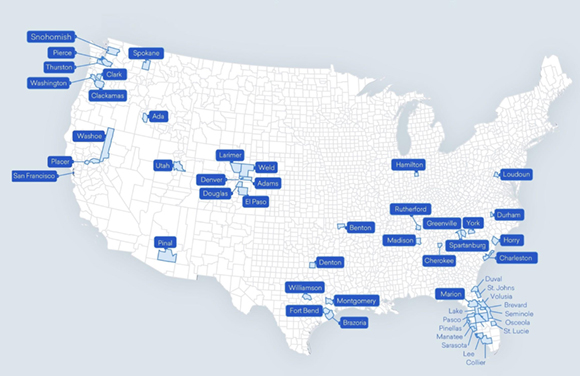 TALENT ATTRACTION
EMSI's Drew Repp shares a snapshot from the firm's recently published Talent Attraction Index.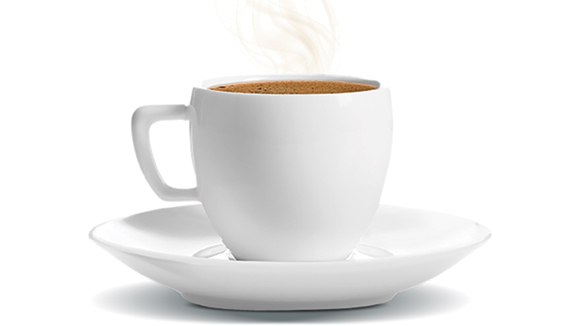 INVESTMENT PROFILE: HAMPTON ROADS, VIRGINIA
Global food and beverage companies continue to make major investments in the Virginia Beach-Norfolk-Newport News metro area.
CONWAY ANALYTICS SNAPSHOT
How does venture capital investment parallel or contrast with project location trends from major corporate end users and occupiers? The Q4 2020 Pitchbook-NVCA Venture Monitor from the National Venture Capital Association offers a great window into the data, as it's the first chance to assess year-end 2020 numbers. And boy do they assess those data, breaking down the statistics over 50 ways. Sectoral analysis includes stats on booming fintech as well as the usual leaders in life sciences. Other stats cover everything from female founder exits to unicorn activity to deals by region, state and metro area.
The NVCA offers a complete download of their data sets as well as a complete report, which among other findings says 2020 was the first year ever that total VC has surpassed $150 billion. Compare these charts to recent Site Selection rankings of states and metros. And watch for our own latest assessments of 2020 project activity in the March 2021 "Governor's Cups" issue of Site Selection.
Top 10 States By Total Number of VC Deals in 2020
Top 10 Combined Statistical Areas by Total VC Invested in 2020
Graphs courtesy of NVCA
*As of 12/31/2020
**Austin MSA is included in rankings alongside CSAs
MAINE
Gluten-free buckwheat cracker manufacturer Maine Crisp Company, founded in 2014, has expanded its production capacity 10-fold by relocating from Waterville, Maine, to a facility in nearby Winslow, driven primarily by a recent New England-wide distribution deal with Whole Foods Market. "The new facility in Winslow offers the scaffolding to sustain our growth trajectory and ambitious distribution targets," said Steve Getz, Maine Crisp co-founder and VP of marketing, early this month. "We are thrilled to have found a space that allows us to continue growing in central Maine, a region that has supported us from the beginning, when we graduated from home kitchen to industrial facility." In addition to sourcing its buckwheat from Aroostook County in Maine and working with a number of local design, financial and marketing companies, the company is working with the Maine Manufacturing Extension Partnership to design a layout that optimizes current production flow while accommodating projected future demand.
UNITED KINGDOM
Fancy a bubbly drink with your crackers? Skinny Tonic, the Liverpool-based maker of flavored tonics, announced this month it is relocating from its existing headquarters at Aintree Racecourse Retail Park to Mersey Reach, where it has signed a 10-year lease. Fit-out work is underway and, once complete, the facility will enable Skinny Tonic to produce 36,000 cans and 15,000 bottles of tonic an hour, according to a release from Invest Liverpool. "Securing Skinny Tonic as an occupier is testimony to Mersey Reach delivering much-needed high quality industrial and warehousing space in a key strategic location," said Mike Walker, development director and head of Mersey Reach developer Chancerygate.
CONWAY DATA TRAINING & EVENTS
SITE SELECTION RECOMMENDS
Looking to rev up your region's startup culture? Among the resources at your fingertips is the 2021 Rise of the Rest Ecosystem Playbook from Revolution. Led by Steve Case, Revolution and its family of funds partner with entrepreneurs in areas beyond the coastal elite VC clusters. "At Revolution," says the company, "we focus on venture communities in high-potential geographies because we know from experience that while talent is well distributed, opportunity is not." We highly recommend following the ROTR blog, where the most recent entry by investment partner Anna Mason focuses on why cities are like startups.
Carroll Industrial Development presents the Brittway 2 Industrial site. Just 10 minutes south of downtown Greensboro, North Carolina, this 110 acre site is strategically located on the north side of I -85/I-40 at the south Elm Eugene interchange and has over a half mile of interstate frontage! Additionally, this site offers direct access to Highway 421 from Pleasant Garden Road on the east side of the site. Other site features include an adjacent rail line by Norfolk Southern and an extremely robust power supply with a nearby Duke Energy served 100 KV transmission line and the Ritters Lake substation and public water and sewer to the site. Abundant utility capabilities, strong logistics connectivity and a gentle topography make this a prime site for warehouse and distribution and manufacturing. The complete array of site studies are underway.
Today's photo is from a short video by Managing Editor Adam Bruns of the orchestrated lights display in the Storza Woods area of the Atlanta Botanical Garden, part of the destination's "Garden Lights, Holiday Nights" event that just ended a two-month run. The event, voted by Atlanta Journal-Constitution readers for the fourth year in a row as the metro area's top holiday event (it got nearly half of all votes), returns November 14, 2021. Among other features, the Garden, which opened in 1976, is home to the largest conservation nursery in the U.S. Southeast.