FROM SITE SELECTION MAGAZINE, JANUARY 2021 ISSUE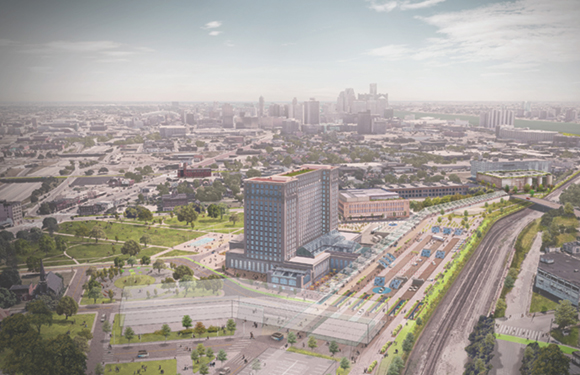 U.S. MIDWEST
Four redevelopment and renewal projects highlight the resilience of a region.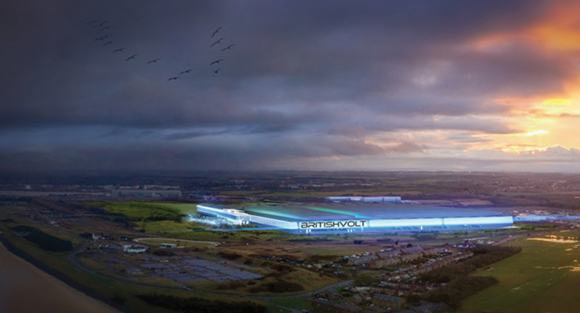 NEWS DIGEST
Brief stories highlight a 3D-printed home in Germany; IoT in Brazil; EV batteries in the UK; Finland's top ranking in digital skills; and Fisker's tie-up with Magna International.
CERTIFICATIONS
In an exclusive adaptation from his book "Human Work in the Age of Smart Machines," Lumina Foundation President and CEO Jamie Merisotis makes the argument for transparent credentials and competency-based learning.
K-12 EDUCATION
STEM education is still the rage.
ADVANCED MANUFACTURING
Ogeechee Technical College in Georgia spearheads an innovative full access program for the local manufacturing workforce.
HUNGARY
South Korea's SK Innovation is following up on its massive battery manufacturing investment in the U.S. state of Georgia with a similarly massive project in Hungary. It's the company's third battery manufacturing plant in the country. In a detailed press release, the company states it will invest US$2.29 billion by 2028 in an area measuring 700,000 sq. m. (7.5 million sq. ft.), "which is equivalent to 98 football stadiums." Located 50 km. (31 miles) southwest of Budapest, "Iváncsa is equipped with smooth logistics infrastructure, such as railroads and roads; abundant workforce, as it is near the big city; and all other sorts of infrastructure, which led the city to become the site of SK Innovation's new project," said the company. The project is driven by battery demand in the Europe, which is expected to increase by more than six times to 256 GWh in 2025 from the current 41 GWh, said the company. Hungary's Minister of Foreign Affairs and Trade Péter Szijjártó, who just announced another Korean battery investment from Sangsin last month, first spoke with Site Selection about getting on the EV bandwagon early in March 2019, with a follow-up conversation in May 2020.
UNITED KINGDOM
First announced in 2019, then approved for construction in July 2020, the Sky Studios complex from NBCUniversal, financial services firm Legal & General and Sky will be constructed by BAM Construct UK, which was appointed the contractor early this month. Housing 13 soundstages, the complex expected to open in 2022 is projected to attract £3 billion (US$4.1 billion) of production spend over its first five years of operation. "Overall, it is expected that Sky Studios Elstree will lead to the creation of over 2,000 jobs in the local area, including 900 during the construction phase and 1,500 once the studio is operational," said a release from BAM, which noted the project's goal of being the most sustainable film studio in the world. Site Selection's ongoing coverage of the film and TV sector has included this 2019 look at the UK's emerging entertainment production economy.
SITE SELECTION RECOMMENDS
David Eisler, President, Ferris State University
The Alliance for Research on Regional Colleges has published "Strengthening Rural Anchor Institutions: Federal Policy Solutions for Rural Public Colleges and the Communities They Serve." The report seeks to highlight the workforce training, healthcare infrastructure and economic development roles of 118 public colleges in rural communities, while also demonstrating how COVID-19 threatens their contributions unless policymakers act swiftly to support them. The ARRC's home page for the report's findings includes an interactive map linking readers to the data from all 118 institutions. One of those schools is Ferris State University in Big Rapids, Michigan, whose president David Eisler (pictured) told us in a 2019 white paper about the school hosting the nation's largest undergraduate welding engineering technology program, Michigan's largest pharmacy program and only optometry program, and a new industrial chemistry degree with a fermentation science concentration, in addition to a brewpub management associate degree, that support western Michigan's growing brewery sector. "Throughout my 16-year tenure as president of Ferris State University," President Eisler told us, "I have witnessed the culture of the region evolve, change and grow to make West Central Michigan one of the most desirable places to live, work, study and play."
Photo courtesy of ESA/Hubble & NASA, J. Lee and the PHANGS-HST Team
"Located in the constellation of Virgo (The Virgin), around 50 million light-years from Earth, the galaxy NGC 4535 is truly a stunning sight to behold," said a January NASA release about this image taken from the NASA/ESA Hubble Space Telescope. The galaxy's hazy appearance when viewed from a smaller telescope led amateur astronomer Leland S. Copeland to nickname it the "Lost Galaxy" in the 1950s.
This galaxy was studied as part of the Physics at High Angular resolution in Nearby GalaxieS (PHANGS) survey, which aims to clarify many of the links among cold gas clouds, star formation and the overall shape and other properties of galaxies. On January 11 the first release of the PHANGS-HST Collection was made publicly available.