FROM SITE SELECTION MAGAZINE, JANUARY 2021 ISSUE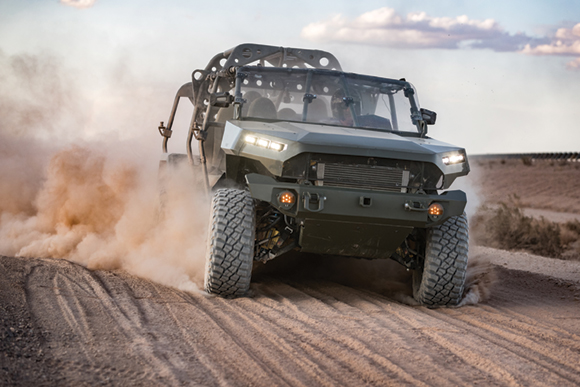 NEWS DIGEST
Gary Daughters updates us on multiple vehicle industry investments in the Charlotte region; a new innovation center in Waterloo, Ontario; VW in Mexico; Virgin Hyperloop in West Virginia; ApiJect Systems in the Research Triangle; and the finalists for the U.S. Space Command HQ (Huntsville landed the prize in mid-January).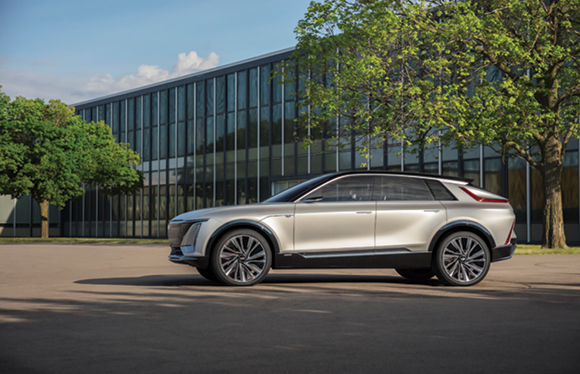 TENNESSEE
Projects from GM and Gestamp highlight the EV revolution taking place in Tennessee. (For more, see the TVA Intelligence Report.)
CONWAY ANALYTICS SNAPSHOT
Graphic courtesy of Battery Council International
Did you know it's National Battery Day? So say Battery Council International and the Responsible Battery Coalition. Site Selection readers know there's been no shortage of battery news in our pages, as electric vehicle production and large-scale power storage projects zoom forward like a Tesla when the light turns green. A search of battery-related corporate facility projects in the Conway Analytics Projects Database turns up more than 400 projects since 2015. Here are the top countries by battery-related projects:
Leading destinations among U.S. states are Michigan (20), Ohio (14), Georgia (10), and New York and Indiana with nine projects apiece.
The most frequent investors are vehicle makers such as Daimler, GM, BMW, Ford and Fiat Chrysler. Other repeat investors include Germany's AKASOL, China's ZTT and South Korea's SK Innovation, whose huge U.S. growth aspirations hit a snag last week when the International Trade Commission ruled SK had stolen trade secrets from competitor and frequent project investor LG. The ruling allows SK to continue producing for signed clients VW and Ford for a few years, after which the company would be banned from importing components for battery construction for a decade. The company, which is currently investing billions in battery plant construction in Georgia, is appealing to the White House, among other parties, for relief. Reaching an agreement with LG is still on the table, according to reports by the Atlanta Journal Constitution and others. — Adam Bruns
TALENT
Ron Starner says the global pandemic has changed the rules of talent attraction, recruitment and retention.
MOTLOW STATE COMMUNITY COLLEGE
Dr. Michael Torrence, president of Motlow State Community College in Tennessee, shares his vision for local partnerships and training opportunities.
LIFE SCIENCES
Microsoft leads an upskilling initiative in Louisville.
SWITZERLAND
Data analysis, data integration and digital transformation company Palantir Technologies will establish a new European hub in Altendorf, recruiting between 20 and 40 software engineers. The Handelszeitung newspaper reports Palantir will benefit from the tech talent and economy of the canton of Schwyz, as well as proximity to the Zurich region and Zurich Airport. Switzerland Global Enterprise observes that "clusters for health tech, fintech and artificial intelligence have respectively developed in the regions of Pfäffikon, Altendorf and Lachen in recent years. Alongside Palantir, companies such as BASF, Estée Lauder and IKEA have settled in the region."
FRANCE
Based next door to its primary customer Safran Aircraft Systems in Villaroche on the southeastern outskirts of Paris, JPB Système has received funding from the French government to support a new production facility. As reported by Aerospace Manufacturing, the project is part of the company's JPB Villaroche 2025 project valued at more than €30 million that will see the company establish an advanced factory of the future adjacent to its current facility. The new facility will occupy part of a larger 40,000-sq.-m. (430,570-sq.-ft.) site. Since 1993, JPB Système has designed, developed and produced ready-to-use Lockwireless Anti-Rotational Devices for aeronautic and aerospace uses, as well as for customers in the automotive, railway, marine and nuclear industries. The firm operates a second factory that opened in the Aviation Valley near Krakow, Poland, in 2018, and has had a U.S. subsidiary based in Cincinnati, Ohio, since 2010.
SITE SELECTION RECOMMENDS
UNCTAD yesterday released its new Business-to-Consumer E-Commerce Index 2020, which finds Switzerland at the top of a ranking of 152 countries based on their readiness to engage in online commerce. The Netherlands was No. 2, as eight of the top 10 were in Europe, joined by No. 4 Singapore and No. 10 Hong Kong. Countries are scored on access to secure internet servers, reliability of postal services and infrastructure, and the portion of their population that uses the internet and has an account with a financial institution or a provider of mobile money services. The U.S. ranks No 12 in part because of its lagging internet penetration and online shopping penetration rates. China ranks No. 55.
"The four largest increases in index scores were recorded in developing countries – Algeria, Brazil, Ghana and Lao People's Democratic Republic, whose scores surged by at least five points, largely due to significant improvements in postal reliability," said the UNCTAD news release. "Costa Rica became the best performer in the Latin America and the Caribbean (LAC) region, replacing Chile. Mauritius retained the highest score in sub-Saharan Africa, while Belarus again got the highest score among transition economies."
CONWAY DATA TRAINING & EVENTS
Rocky Mount, North Carolina's strategic location on the CSX network, its growing industrial sector, and proximity to the Raleigh market along with CSX's existing rail operations and community ties make it an ideal location for the Carolina Connector (CCX).
CCX will provide critical infrastructure and improve transportation options for NC business to create competitive advantages that will support economic growth. CCX will lower shipping costs by as much as 15% and increase access to national and global markets. It will provide greater market access for North Carolina ports at a lower cost, making the Port of Wilmington more attractive for shippers globally.
Come on board now and see how you will gain the significant efficiencies and savings available from the nation's newest logistics center. Operations at the Carolina Connector terminal are expected to begin in mid-2021.
Learn more by visiting econdev.org or contacting Oppie Jordan, Vice President of the Carolinas Gateway Partnership, at (252) 442-6224, (252) 904-4498, or ojordan@econdev.org.
Photo courtesy of the University of Central Florida and the U.S. National Science Foundation
This photo from the National Science Foundation depicts a radiotelescope familiar to fans of such films as "GoldenEye" and "Contact" — the Arecibo Observatory (AO) in Puerto Rico. The facility hosted the most powerful radar system and the most sensitive radiotelescope in the world until the unexpected collapse of the 1,000-ft "legacy" AO telescope (LAT) on December 1, 2020. A dramatic video on the NSF's website shows the cable breakage and collapse, which followed the failures of other cables at the site earlier last year.
"For 57 years, the facility uniquely excelled in three separate, major scientific areas: planetary science, space and atmospheric sciences, and astronomy," reported the NSF, noting the AO's role in demonstration of gravitational waves from a binary pulsar, the first discovery of an extrasolar planet, composition of the ionosphere, and the characterization of the properties and orbits of a number of potentially hazardous asteroids. "Through its final day of operation, the LAT continued to produce new, groundbreaking science, adding to its long history of extraordinary achievements, including a Nobel Prize in Physics. Its collapse has produced a significant void in these scientific fields, which echoed across the extensive, world-wide scientific community. It also produced a deeply felt cultural, socioeconomic and educational loss for Puerto Ricans, and a tragic deprivation of opportunity, inspiration, and training for Science, Technology, Engineering, and Mathematics (STEM) students in Puerto Rico and across the U.S., all of whom represent the next generation of America's scientists and engineers."
However, a vision for a new facility is in the works, and was announced in a paper posted early this month: "In the tremendous wake of the LAT, we envision a new, unparalleled facility, one which will push forward the boundaries of the planetary, atmospheric, and radio astronomical sciences for decades to come," says the NSF.