FROM SITE SELECTION MAGAZINE, JANUARY 2021 ISSUE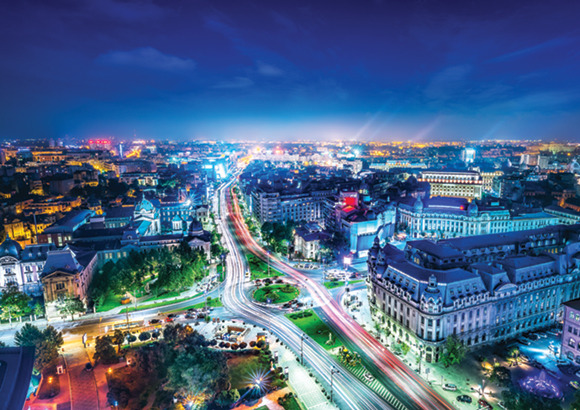 EASTERN EUROPE
"Years of investment in digitization," writes Conway Data Global Director of Training & Events Laura Martin, "forward thinking in engaging talent and a reverse migration trend brought about by the pandemic have meant that countries in the bloc have managed to thrive amid the difficulties of 2020."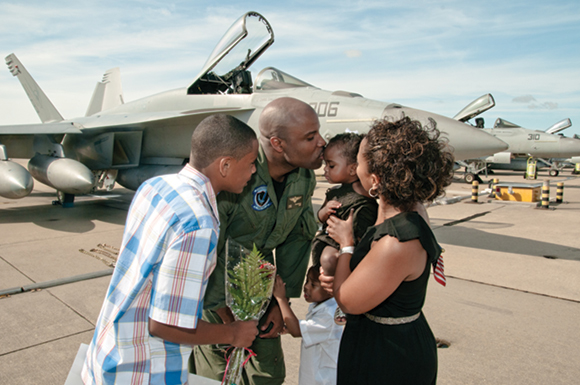 INVESTMENT PROFILE: HAMPTON ROADS, VIRGINIA
A savvy workforce hits the sweet spot for back-office operations.
Today marks the debut of the entire Digital Edition of the March 2021 issue of Site Selection. A facsimile of our 224-page print edition, the issue includes the Governor's Cups, Top Metros and other highly anticipated rankings, among them the Top Micropolitan and Mississippi River Corridor rankings that will be discussed in depth in free webinars on March 15th and March 22nd, respectively. Elsewhere in an issue chock-full of enterprise reporting and exclusive interviews you will find coverage of data centers, airport cities and agribusiness; area spotlights on Connecticut, Georgia, Illinois, Indiana, Maryland, Minnesota, South Carolina and the South-Central states; the Tucson Intelligence Report; and Investment Profiles about Hampton Roads, Hoosier Energy, Indiana Municipal Power Agency, Puerto Rico, Round Rock, San Bernardino County, South Carolina Ports Authority and Southwest Louisiana.
CONWAY ANALYTICS SNAPSHOT
Looking to deepen your real estate knowledge? Seattle-based Intelligent.com this week released a user-friendly ranking of the Top 50 Master's in Real Estate Degree Programs for 2021. Based on an assessment of 154 accredited colleges and universities in the nation, the ranking evaluated programs based on curriculum quality, graduation rate, reputation, and post-graduate employment, then awarded each an Intelligent Score between 0 and 100.
Miami's Florida International University is No. 1. The school's Master of Science in International Real Estate (MSIRE) program is ranked No. 1 in the world for real estate faculty research, but its curriculum is focused on "real-world knowledge in valuation, investment analysis, performance measurement, corporate asset management, financing techniques, law, technology and accounting." No. 2 is Georgetown, saluted as the best private institution. No. 3 is Texas A&M, whose Texas Real Estate Research Center is familiar to Site Selection readers as a go-to resource.
The ranking includes quick briefings on each program, and direct links bypassing university welcome pages to take you directly to the program's home page. One thing the ranking does NOT do is analyze the top 50 by location. By sheer numbers, California is home to six top 50 programs, led by No. 10 University of San Diego. Florida tallies five, while New York and Texas have four each. Florida and Colorado each can claim two programs in the top 10. New York tops all metros with three programs in the top 50, while a number of cities can claim two each: Atlanta, Chicago, L.A., Miami, Philadelphia, San Diego and Washington, D.C. — Adam Bruns
Top 10 Master's in Real Estate Programs
Ranking
Program
Metro
State
1
Florida International University
Miami
FL
2
Georgetown University
Washington
DC
3
Texas A & M University, College Station
College Station
TX
4
Arizona State University
Phoenix
AZ
5
Clemson University
Clemson
SC
6
University of Colorado, Boulder
Boulder
CO
7
University of Denver
Denver
CO
8
Florida State University
Tallahassee
FL
9
Massachusetts Institute of Technology
Cambridge
MA
10
University of San Diego
San Diego
CA
Source: Intelligent.com
INDIA
The city of Hosur, located in the Indian state of Tamil Nadu about 40 km. (25 miles) outside Bengaluru, welcomed two major investment announcements recently. Bengaluru-based Ola Electric Mobility announced this investment in a factory to make electric scooters that it says will be the largest scooter manufacturing facility in the world, on about 500 acres of land. Tamil Nadu aims to be a hub for EV manufacturing, supported by incentives for EV manufacturers that debuted last year. Ola said that the entire complex upon completion should generate as many as 10,000 jobs. The new scooter is expected to make its debut in India this fall.
INDIA
Hosur's other big project comes from Ather Energy, which is also building electric scooters, as well as lithium-ion batteries. The company expects the plant to generate as many as 4,000 direct and indirect jobs at the site, which will be its national manufacturing hub. The plant started production on January 2, 2021, and employs around 300. Analysis of the site selection by The Hindu BusinessLine reported that the plant was moved from Bengaluru to Hosur due to better logistics, easier access to the company's supplier base and "fiscal sops," i.e. incentives.
KANSAS: PUNCHING ABOVE OUR WEIGHT

HIGHER EDUCATION
A glance at the value found on the campuses of the state's seven public four-year universities.

ADVANCED MANUFACTURING
Wichita's manufacturing strengths are in a league of their own.

CORPORATE & PROFESSIONAL SERVICES
Growing firms in Overland Park, Lenexa and Wichita highlight the abundance of professional services talent to be found in Kansas.
SITE SELECTION RECOMMENDS
A fascinating and useful new white paper from Transwestern explores a model developed by workplace design experts at Transwestern and Workplace1080 that can help companies as they re-evaluate their real estate needs for a hybrid era of office and work-from-home employees. Based on the ratio of assigned to unassigned desks, the model demonstrates a cost savings estimate of $1.2 million to $2.4 million over a five-year period for a typical office user with 150 employees at $40 per rentable square foot, with a with a potential reduction of office space usage of between 19% and 35%. Among the data sources used for the white paper are Gensler's 2020 Workplace Surveys, another source of insight for corporate real estate leaders.
Newly named Higher Education Media Fellow Adam Bruns has served as Site Selection's managing editor since February 2002.

Caricature by Bob Gravlee
The Institute for Citizens & Scholars (formerly the Woodrow Wilson National Fellowship Foundation) announced this morning that Site Selection Managing Editor Adam Bruns is among 11 journalists to have been chosen as the organization's latest cohort of Higher Education Media Fellows. The program aims to increase the number of journalists equipped with tools and networks to provide more comprehensive coverage of postsecondary education, particularly career and technical education (CTE). CTE is a central thread in Site Selection's ongoing coverage of workforce development, skills training and talent cultivation, including the recently published Workforce 2021 report.
Bruns will participate in a symposium later this month, and then report a series of CTE-oriented stories over a six-month period that will be published as Site Selection Online Insider exclusives and/or in the pages of Site Selection magazine. His past higher education work includes a recent report featuring NorQuest College in Alberta, a look at the cultural profile of Michigan's regional universities and an in-depth Q&A with Utah Valley University President Dr. Astrid Tuminez.
Casper is the best place to start and grow a business in Wyoming. Our business-friendly tax structure, highly skilled workforce, and highway/rail access make Casper a powerful anchor. Also, Casper is home to the state's only international airport + Free Trade Zone making Casper the limitless year-round mountain town in the heart of the state!
Whether you are looking to expand or move your business, consider Casper. Our outdoor recreation, bustling restaurants, shopping, and ample open spaces will make you never want to leave!
A move to Casper could mean affordability, safer neighborhoods, quicker commute, and living in a place that works for their citizens and business owners. For manufacturers, professionals, and more, a move to Casper could mean circumventing the congested West Coast importing process and routing to Casper to get to work faster.
Come find your new opportunity in Casper, where we have accessible community and vital solitude.
We can't get over how much this photograph taken in January of SpaceX's Starship SN9 on its Texas launchpad before its high-altitude flight test looks like the cover of a classic science fiction novel. The rocket design does too — some have described the look as right out of Tom Corbett, Space Cadet. The spacecraft's February flight went well until the landing, when the craft exploded after not slowing itself enough. "Again, we've just got to work on that landing a little bit," said a matter-of-fact SpaceX principal integration engineer John Insprucker on the webcast of the test. "We got a lot of good data, and the primary objective — to demonstrate control of the vehicle in the subsonic re-entry — looked to be very good, and we will take a lot out of that."
Watch for more on Gulf Coast ports (water, space and otherwise) in the May 2021 issue of Site Selection.