FROM SITE SELECTION MAGAZINE, JANUARY 2021 ISSUE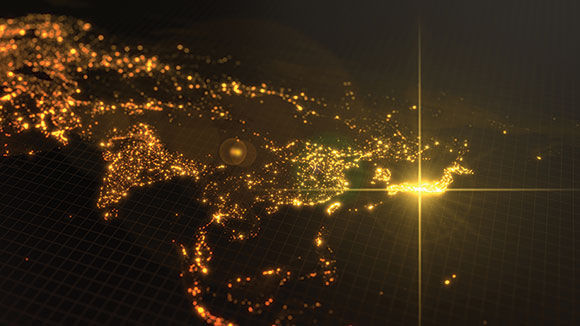 ASIA
Andrew Crowder of Tractus Asia explores sector-specific FDI and export locations in this exclusive for Site Selection.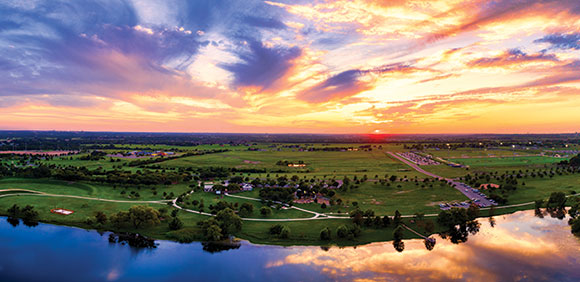 INVESTMENT PROFILE: ROUND ROCK, TEXAS
This diverse and growing community in central Texas is proving ideal for families and corporations alike.
CONWAY ANALYTICS SNAPSHOT
Two new sources of insight into manufacturing were released in the past 10 days. First, the National Association of Manufacturers first quarter outlook survey revealed the highest level of positive outlook among large manufacturers since Q3 2018, at 90.7%, up by nearly 10% from their outlook in December. The survey of 450 total manufacturers (small, medium and large) showed an expected growth rate of 2.7% in capital investments and in employment over the next year.
"The survey probed views on the Protecting the Right to Organize Act, which proposes significant changes to HR, workplace and labor relations laws, including eliminating the secret ballot in union elections, removing state right-to-work laws, giving unions access to personal employee information, eliminating captive audience meetings and others," said the report. "The vast majority say the bill would have negative consequences. If the PRO Act were to become law, 96.8% of respondents say it would have a negative impact on their business operations and with their existing relationships with employees."
Yesterday, the U.S. Census Bureau released its own Annual Survey of Manufactures (ASM) that shows statistics at the 2- to 6-digit North American Industry Classification System (NAICS) nationally, while the Geographic Area Series (GAS) shows 2- to 4-digit NAICS at the state and national levels. The Geographic Area Statistics for the 2019 ASM show that Texas was the leading manufacturer in the United States with a total value of shipments of $599.8 billion, a finding consistent with the state's No. 1 finish in Site Selection's Governor's Cup results this year and in previous years. A bit of ASM numbers crunching shows California next in line, followed by Ohio (our per-capita Governor's Cup winner), Michigan, Indiana and then Illinois.
The ASM also reveals that Transportation Equipment Manufacturing (see graphic) was still the leading manufacturing subsector in both 2019 ($957.5 billion) and 2018 ($990 billion) in total value of shipments. The next two leading subsectors in 2019 were Food Manufacturing with total value of shipments of $794.1 billion, and Chemical Manufacturing with $720.2 billion. These findings correspond closely to Site Selection's global Top Industries analysis, based on facility investment projects tracked by Conway Analytics' proprietary database. Our tally of 2019 projects showed Machinery, Equipment and Construction in the lead, followed by Food & Beverage. Our newest findings, however, based on 2020 project activity during the pandemic, show a surge in logistics and life sciences, which may be corroborated by next year's ASM once government numbers catch up. — Adam Bruns
AEROSPACE
The aerospace giant is pursuing groundbreaking vocational scholarship, pre-apprenticeship and STEM programs.
LOGISTICS
A peek into the latest data shows which states have the most certified logistics skills. And two win-win programs continue to show results in Louisville and Omaha.
SOUTH KOREA
Global giant POSCO continues to invest in production expansions for cathode materials for use in electric car batteries at its site in Gwangyang, where this third expansion is under way after the second was just completed last spring. The company plans to increase output from the current 30,000 metric tons to 100,000 metric tons by 2023, enough for 1.1 million EV batteries. The company also operates a cathode plant in Gumi, South Korea. Quoting South Korea's Yonhap News Agency, Electrive reports that POSCO Chemical "is planning to set up plants in China and Europe to supply cathode manufacturers of electric vehicles with cathodes in time … However, details on capacities or possible locations are not mentioned." THE ELEC reports that the company wants to secure 400,000 metric tons annual production capacity for cathodes by 2030 and 260,000 metric tons for anodes. "It is aiming for a global market share of 20% and annual sales of 23 trillion won [US$20.4 billion] from the materials," says the news organization.
QUEBEC
In early February, Olymel announced this investment to set up a second shift at its Ange-Gardien (formerly F.Ménard, acquired in January 2020) hog slaughtering, cutting and deboning plant in Montérégie-Est, Quebec. This investment and the new evening shift will create more than 250 new jobs and should be in operation by next September. The plant, which already employs a total of 680 people, will see that number grow to more than 900, making it one of the largest employers in the region. "With the completion of this project, Olymel remains a major player in the agri-food processing industry in Quebec and Canada and is helping create stable jobs that are revitalizing our regions, in this case, Montérégie," said Olymel President and CEO Réjean Nadeau. Depending on the availability in deliveries and the market needs, the plant should be able to reach a slaughter capacity of 50,000 hogs per week. The Olymel Ange-Gardien plant will continue to be supplied by the privately owned farms acquired from F.Ménard, those of its associated breeders and those in the central Quebec hog-producing region. The company last September brought more of its poultry further-processing in-house with a $31.5 million expansion, also in Montérégie.
SITE SELECTION RECOMMENDS
FCR, the Oregon BPO and customer experience (CX) center company whose founder Matthew Achak talked to Site Selection for two different articles in the magazine's January issue, has announced an expansion into Salisbury and surrounding Rowan County, North Carolina, by offering work-from-home positions that start at 20 and could total as many as 400. The company recently announced similar entries into Michigan, Idaho and Wyoming in 2020 as part of an effort to bring opportunities and jobs to smaller but more diverse communities. FCR also began offering positions to residents in Rocky Mount, North Carolina, last month, and has hired more than 450 new employees in
Asked whether the company will have some kind of physical office presence in the community, Rowan EDC President Rod Crider tells Site Selection, "FCR has told us to look for space for a permanent location. They feel that post-pandemic, both a co-working space and remote work option will be attractive to their employees. They also would like a physical space for training purposes. We are excited about their commitment to racial inclusion and equity. That is one of the challenges in Salisbury that we are addressing, and we believe that FCR offers options for people who may be living in poverty because child care, elder care, or lack of transportation keeps them homebound."
A photo from pre-COVID days at an FCR customer experience center in Grants Pass, Oregon

Photo courtesy of FCR
Your search is officially over!!! The North Eastern Strategic Alliance (NESA) has the absolute perfect site that will meet your logistical needs.
The 163-acre Woodle site in Dillon County, South Carolina checks every box - it is located just three (3) miles from the busiest interstate on the east coast, I-95; has direct Class 1 rail access provided by CSX; and best of all it is a mere stone's throw away from Inland Port Dillon. Yes, THAT Inland Port Dillon! The one operated by the South Carolina Port's Authority with direct rail access to the premier deepwater port on the east coast: the Port of Charleston.
The Woodle site was part of the Duke Site Readiness program in 2020, an added bonus to help your company get up and running faster.
Have we peaked your interest? Take a 360 tour of the site and, by clicking the image above. If you want to learn more contact NESA at info@nesasc.org.
One day after St. Patrick's Day, the green of Ireland is just as pleasant. Conway Data Global Director of Training & Events Laura Martin made this photo of the north Atlantic Ocean from Harbour Hill in Portstewart, her very small hometown in County Derry in Northern Ireland. "You can just catch a glimpse of Dominican College, which is on the cliff edge at the top of the Promenade," she says. "You can see both Scotland and Donegal on a clear day.
"We have a two-mile beach, Portstewart Strand, that actually has St Patrick's Well at the top of it," she continues. "It is located on the path leaving the road to Portstewart Strand, opposite the Golf Club. The sign reads, 'St Patrick's Well, Strand Head, Portstewart. Tobber Patrick or St Patrick's Well was probably a pagan sacred well before Christianity came to Ireland. Pilgrimages were made to the Well and in time those developed into an Annual Fair held on the last Monday of August with races, etc. on the Strand. The well would have been the source of water for the prehistoric inhabitants of the nearby sand dunes.' "