FROM SITE SELECTION MAGAZINE, MARCH 2021 ISSUE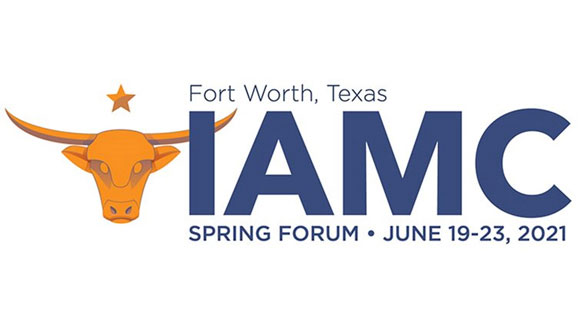 ASSOCIATION UPDATE
IAMC Chair Jennifer Roth explores how working, communicating and networking have evolved over the past year. Contributor John Salustri talks to experts at Rollins, Colliers International and Newmark Zimmer about post-COVID leasing strategies.
CONWAY ANALYTICS SNAPSHOT
We've been checking in with the Kearney FDI Confidence Index since it was created in the late 1990s. Its newest iteration came out this spring, showing a flight to safety, a concern about onerous data regulations abroad, and a pronounced drop in optimism about the three-year outlook from business leaders, from 72% in spring 2020 to 57% now.
When it comes to countries as investment destinations, they are most confident investing in the United States, Canada, UK, Germany and Japan, in that order. A pronounced cooling attitude toward Asia was evident in the top 25 countries, with China, Singapore and South Korea each dropping four spots from last year's rankings, to Nos. 12, 16 and 21, respectively.
As for factors affecting investment decision-making, we found the list (above) to be a very familiar one, echoing Site Selection's own recent lists (example below) of most important site selection factors among corporate end users and consultants. Kearney's perspective and the organization's separate Global Cities Index are featured in the forthcoming Global Best to Invest rankings in the May issue of Site Selection, to be posted next Monday in this space. — Adam Bruns
SITE SELECTION RECOMMENDS
We'll keep this short and sweet, like a bite out of an Apple: Check out the full April 26th announcement from the technology giant about the $430 billion in U.S. investments it plans to make and 20,000 U.S. jobs it plans to create over the next five years, including a major billion-dollar-plus new campus in Raleigh, North Carolina.
Apple's circle of influence is about to get far wider.

Photo of Apple HQ in Cupertino courtesy of Apple
NEW JERSEY: THE STATE OF INNOVATION

FILM & MEDIA
New Jersey gives its film and media industry the star treatment.
NEW JERSEY
Although the company still has not issued an official announcement, ROI-NJ reported April 15 that everyone's favorite resource for health-related guidance (or health-related worry, as the case may be) is moving its headquarters to Newark, taking 100,000 sq. ft. in Onyx Equities' Gateway 2 building. A spokesman for Gov. Phil Murphy told ROI-NJ the move from New York City is yet another example of Newark's "growing status as a technology hub." WebMD is a company of El Segundo, California–based Internet Brands, which in turn is a portfolio company of KKR and Temasek.
TENNESSEE
As reported by the Nashville Tennessean and other sources, Oracle is on the brink of approval from the Metro Industrial Development Board and the Metro Council in Nashville of a plan that would bring 8,500 jobs and a $1.2 billion investment to Nashville, on the heels of Amazon's 5,000-job, $623 million operations center of excellence in development there since 2019. Around 2,500 Oracle jobs would be added in Nashville by the end of 2027. The average salary among the 8,500 new jobs would be $110,000. "If approved by Metro Council on May 4," the Tennessean reports, "Oracle will close on a large swath of East Nashville riverfront for offices around winding paths, waterways and a marina."
The $1.6 billion Chernobyl arch is the largest moveable land-based structure ever built, says Novarka partner VINCI. "It will make the accident site safe and with a lifetime of 100 years allow for the future dismantling of the ageing makeshift shelter from 1986 and the management of the radioactive waste."

Photo courtesy of VINCI
This week marked the 35th anniversary of the Chernobyl disaster in the then-USSR, now Ukraine. It killed 28 immediately, and some experts predict it total death toll could reach 4,000 when cancer and other radiation-caused illnesses are taken into account. In 2017 we covered the plan by China's GCL Group to install a massive 1-gigawatt solar power plant at the site, where a French consortium named Novarka was seven years into construction of a giant sarcophagus to encase the stricken site (declared a tourism attraction in 2011). Novarka's $1.6 billion project was completed in July 2019 (when this photograph with a well-placed rainbow was made) after 12 years and 33 million hours of what Novarka partner VINCI Construction Grands Projets called "unique building work." Ukrainian President Volodymyr Zelensky attended that ceremony, and he returned to Chernobyl on Tuesday to commemorate the anniversary and to license a new Interim Spent Fuel Dry Storage Facility now operating at the site. "Today," he said, "our goal is to transform the exclusion area — that's what we say about Chernobyl — into the area of rebirth."