FROM SITE SELECTION MAGAZINE, MAY 2021 ISSUE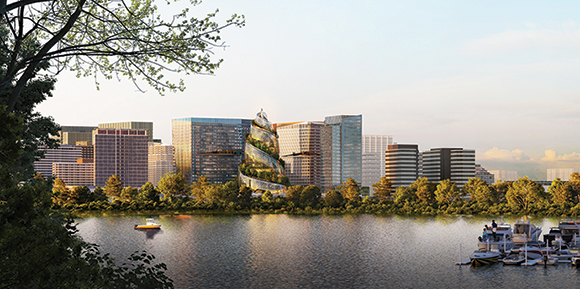 Q&A
A conversation with Amazon Head of Worldwide Economic Development Holly Sullivan.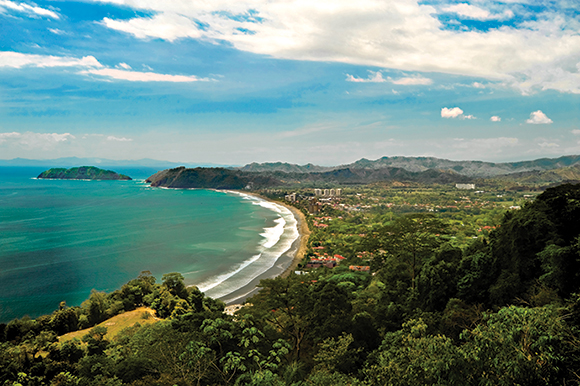 COSTA RICA
Insights from leaders at such companies as Intel, Concentrix and Autodesk reveal why Costa Rica, celebrating its bicentennial this year, is leading the way toward the fourth industrial revolution.
You can now access the May 2021 issue of Site Selection in digital edition format — a replica of the entire 240-page print issue. Inside you'll find our Global Best to Invest, Prosperity Cup and Mac Conway Award stories, as well as the Top Deals of 2020. You'll also find analysis of the new Regional Comprehensive Economic Partnership in Asia; features on water supply, the North American automotive scene and health tech and life sciences; and area spotlights ranging from the UK to Arizona, Quebec to Florida and more.
Click here for a glimpse of what's coming in the July 2021 issue of Site Selection.
SITE SELECTION RECOMMENDS
Canadian Pacific's pitch for Kansas City Southern promises to deliver a new level of connectivity to the automotive economy of three countries, offering this snapshot glimpse of clusters in Canada and Mexico in particular.

Map courtesy of CP
If you aren't already watching the battle for Kansas City Southern railroad between Canadian Pacific and Canadian National, then you're missing high drama indeed … especially for Canadians. Among the many open letters and statements from CN was their letter released one week ago promising to maintain CN's U.S. headquarters in Kansas City. "We have great respect for KCS's people, culture and history," the Montreal-based railroad said. "We are committed to maintaining CN's U.S. headquarters in Kansas City, investing in the communities we serve and working with KCS's talented management team to create good new jobs up and down the line."
CP and KCS on March 21 entered into a merger agreement under which CP has agreed to acquire KCS for $29 billion in cash and stock. Among the advantages of its proposed merger, says CP, is the linkage of automotive production centers in Mexico, Ontario and Detroit to vehicle distribution facilities "CP's network will connect seamlessly with KCS's reach to 90% of auto assembly plants in Mexico as well as four KCS-owned automotive distribution facilities and three major Mexican ports on the Pacific and Gulf," says the railroad.
RHODE ISLAND
One week ago today, in his first jobs announcement since becoming governor after former governor Gina Raimondo became the U.S. Secretary of Commerce, Rhode Island Governor Dan McKee announced that Fidelity Investments will create 500 new jobs at their Smithfield campus as part of a new Regional Center for Fidelity's Personal Investing business. "Fidelity Investments is excited to grow our footprint and expand our existing regional site in Rhode Island," said Mark Barlow, senior vice president of Personal Investing at Fidelity Investments. "Expanding in Rhode Island gives us access to a talented and educated workforce in the Ocean State to fill these positions that are new to this market for us." The company already employs 3,200 in the state. "Over the last year Fidelity Investments has grown significantly, earning more than 8.6 million new customers since the start of 2020," said Rick Metters, vice president of public affairs at Fidelity Investments. "With that, our interactions and engagement with clients have surged and supporting our customers and our associates who help them is a top priority, and Rhode Island will play an important role."
LOUISIANA
On the same day as the above announcement last week, Louisiana Gov. John Bel Edwards joined Ochsner Health President and CEO Warner Thomas, SafeSource Direct CEO Justin Hollingsworth and other officials to announce the development of two manufacturing facilities for personal protective equipment (PPE) in the Acadiana Region. The two projects will create a combined 1,221 new direct jobs. Louisiana health care leader Ochsner Health, which employs 32,000, has partnered with Trax Development on a joint venture to create SafeSource Direct LLC, which is investing $150 million to develop the facilities — $73 million to retrofit an 80,000-sq.-ft. manufacturing facility in Lafayette Parish that will also house its headquarters, and $77 million for the development of a new 400,000-sq.-ft. manufacturing facility in St. Martin Parish. "COVID-19 brought to light our nation's dependence on foreign countries, primarily China, for PPE," Hollingsworth said. "By manufacturing right here in Lafayette and St. Martin parishes, and selling directly, SafeSource Direct will be positioned to eliminate the lag times, uncertainty and frustration that plague international manufacturing and shipping. Our hope is that these facilities will lay the foundation for more independently sustainable health systems in the U.S." Incentives from Louisiana Economic Development helped cinch the two deals.
A September 2014 photo from the deep archives of the National Park Service shows the Milky Way viewed from Arches National Park in Utah. The park near Moab has over 2,000 natural stone arches and hundreds of soaring pinnacles, massive rock fins, and giant balanced rocks. President Herbert Hoover signed a proclamation establishing Arches National Monument in April 1929.