FROM SITE SELECTION MAGAZINE, MAY 2021 ISSUE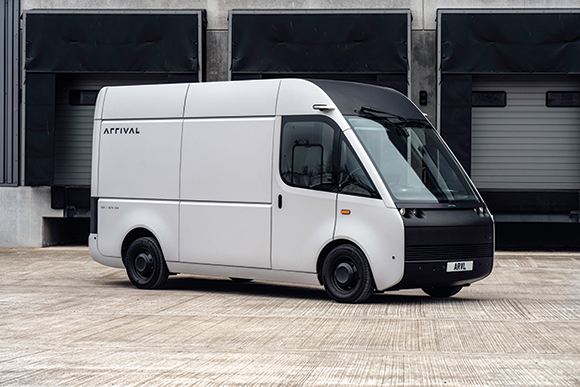 NORTH AMERICAN AUTOMOTIVE
Electric vehicle momentum dots the map with vehicle and battery plant investments.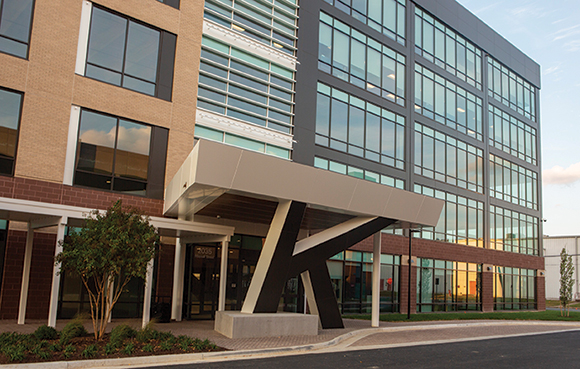 INVESTMENT PROFILE: GREATER RICHMOND, VIRGINIA
The Virginia capital region is welcoming projects from a broad range of sectors, including e-commerce, insurance, data centers and biotech.
SITE SELECTION RECOMMENDS
JLL earlier this month released its 2021 U.S. and Canada Office Fit Out Guide that offers a proprietary cost matrix of benchmark build-out costs across U.S. and Canadian markets. The guide serves as a "comprehensive data-driven tool provides office occupiers with cost transparency across office styles, build quality levels, and geographic markets," says JLL. New York City and the San Francisco Bay Area are the most expensive, while Austin, Fort Worth and San Antonio rank as the cheapest major markets for office construction this year.
NEW YORK
M&T Bank in late April unveiled its collaborative workspace inside the Tech Hub at Seneca One, marking the completion of construction at the downtown Buffalo landmark, which M&T noted is the tallest privately-owned building in the state outside of New York City. "The Tech Hub will be a catalyst for our emerging tech ecosystem," said René Jones, M&T Bank Chairman and CEO. The decision to locate the Tech Hub at the previously vacant 1.2-million-sq.-ft. tower set in motion a massive redevelopment effort led by Douglas Development. Odoo, Serendipity Labs, Lighthouse Technology Services, AML RightSource, as well as startup competition and accelerator 43North and dozens of its portfolio companies, have signed leases and moved into Seneca One. Meanwhile, the bank has already hired more than 400 experienced technology professionals and over 120 recent college graduates in STEM-related fields. The Tech Hub also features a Tech Academy. Its first program — a collaborative, regional effort to provide free skills training called the WNY Tech Skills Initiative — is already actively serving the community with access for up to 3,000 people to participate in the program.
GERMANY
As reported by Invest in Hessen, the new European headquarters for Japan's Yaskawa are being built an 8,000-sq.-m. (86,114-sq.-ft.) site in Hattersheim Industrial Park. The work of 23 European locations, as well as branches in Africa and the Middle East and eight production plants, will all be managed from the European HQ. Hattersheim, part of the Greater Frankfurt area and located near Frankfurt Airport, also has recently welcomed investments from fellow Japanese company NTT as well as Digital Realty. Readers will recall our documentation of Yaskawa's recent major expansion in Changzhou, China, as well as its ongoing relationship, among other global robotics leaders, with Tennessee-based Motlow State Community College.
GONE TO TEXAS ECONOMIC DEVELOPMENT GUIDE 2021-2022

COVER STORY
Ron Starner highlights three reasons why so many firms are choosing to relocate to the Lone Star State.

GOVERNOR INTERVIEW
Texas' ultimate deal closer resides in the Governor's Mansion.
Last week the first large-scale, offshore wind project in the United States was approved by the Biden-Harris administration for construction and operation. The 800-megawatt Vineyard Wind project will feature GE Haliade-X wind turbines (pictured). It is anticipated to create enough power for 400,000 homes and businesses and will contribute toward the administration's stated goal of 30 gigawatts of offshore wind by 2030. The process involved hundreds of hours of public hearings and 33,000 public comments.
Based in New Bedford, Massachusetts, Vineyard Wind is 50% owned by funds of Copenhagen Infrastructure Partners (CIP) and 50% owned by Avangrid Renewables, a subsidiary of AVANGRID, Inc., headquartered in Portland, Oregon, and part of Spain's Iberdrola Group. In addition to Vineyard Wind 1, Avangrid Renewables is a partner on Park City Wind, an 804-MW project that will serve the state of Connecticut, as well as additional lease areas off the coast of Massachusetts and Rhode Island to deliver up to 3,500 MW. In the mid-Atlantic, Avangrid Renewables is also developing Kitty Hawk Offshore Wind, which has the potential to deliver 2,500 MW into Virginia and North Carolina. The project was highlighted in this recently published Site Selection Investment Profile of the Hampton Roads region.
Among other company news, GE Renewable Energy and Toshiba Energy Systems and Solutions Corporation on the same day as the Vineyard approval announced that they have signed a strategic partnership agreement to localize critical phases of the manufacturing process of GE's Haliade-X offshore wind turbine and to support its commercialization in Japan, where the Japanese government plans to award 10 GW of offshore wind capacity by 2030 with tenders of 1 GW per year.