FROM SITE SELECTION MAGAZINE, MAY 2021 ISSUE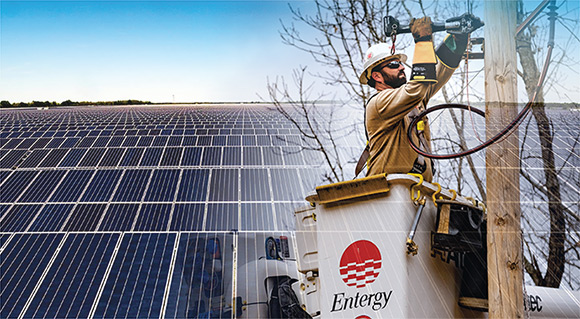 SPECIAL REPORT
Learn why Entergy territory is resilience personified, from talent development to sites to a net-zero future.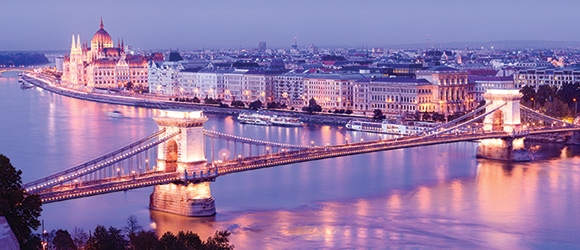 INVESTMENT PROFILE: HUNGARY
Learn why 25 companies in 2020 picked Hungary for operations that will add 3,000 jobs to a business services sector that already employs nearly 64,000 at more than 130 companies.
CONWAY ANALYTICS SNAPSHOT
Q1 2021 State and Utility Action on Electric Vehicles
Two weeks ago the NC Clean Energy Technology Center (NCCETC) in Raleigh released its 50 States of Electric Vehicles Q1 2021 Report, which provides insights on state regulatory and legislative discussions and actions on EVs and charging infrastructure. A total of 521 electric vehicle actions were taken during Q1 2021, with the most active states being Massachusetts, California, Minnesota, New Jersey, and Hawaii. Among those 521 actions:
New Jersey regulators approved EV programs for Atlantic City Electric and PSE&G New Jersey;
Virginia lawmakers approved EV rebate and grant programs;
The Colorado Public Utilities Commission approved a modified transportation electrification plan for Xcel Energy;
The Oklahoma State Legislature adopted a tax on electricity used for vehicle charging at certain types of charging stations; and
Kansas and North Dakota legislators exempted charging stations from public utility regulation.
"Funding for transportation infrastructure continues to be a hot topic at state legislatures, with many states evaluating additional registration fees for electric and hybrid vehicles," said Autumn Proudlove, senior policy program director at NCCETC, a UNC System-chartered Public Service Center administered by the College of Engineering at North Carolina State University. "This year, however, we've also seen a lot of states exploring road usage fees and taxes on the electricity used to charge electric vehicles."
The project expands on the NCCETC's Database of State Incentives for Renewables and Efficiency (DSIRE), whose scorecard tracking both state and local sustainability incentives forms one part of the unique index behind Site Selection's annual Sustainability Rankings, to be published in our forthcoming July 2021 issue. It will surprise no one that California leads the country in total number of such incentives, with 146. No. 2 is Minnesota (134), followed by Texas (112), Oregon (100) and a tie between Colorado and New York with 95 each. — Adam Bruns
Q1 2021 State and Utility Action on Electric Vehicles
BUILDING A BETTER KENTUCKY

INTERVIEW WITH GOV. BESHEAR
Governor Andy Beshear has been leading Kentucky's response to COVID-19 not just daily, but with an eye constantly on the commonwealth's post-pandemic economy.

AGRITECH
Led by a homegrown visionary, AppHarvest is just one way Kentucky is displaying its leadership in innovative agricultural technology.

AGRITECH
Despite the challenges wrought by COVID-19, Team Kentucky is making good on its promise to raise wages and improve education and career pathways for everyone in the state.
NOVA SCOTIA
This land-based hatchery was approved for a 10-year license by provincial officials in March and is expected to produce 3 million salmon a year for the company's 13 fish farms in Nova Scotia. The facility will be located in Centreville on Digby Neck, located across the Bay of Fundy from Saint John, New Brunswick. (Site Selection documented the company's investment a decade ago in Machiasport, Maine, a state where the company has operated since 2004 and where Gary Daughters has followed the fate of aquaculture projects in more recent years.) Since 2012, Cooke says it has invested significantly in Nova Scotia, including major expansions at a feed manufacturing facility in Truro and a seafood distribution facility in Dartmouth, as well as R&D projects and community and student initiatives. Watch for more about Nova Scotia and its neighboring provinces in the Atlantic Canada spotlight in the July 2021 issue of Site Selection.
WISCONSIN
Originally announced in 2019, this customer fulfillment center (CFC) from Kroger and UK-based e-grocery technology firm Ocado was the sixth announced U.S. CFC for the partners, and is one of 10 CFCs now announced across the country. It will fill online grocery orders for customers in Wisconsin, northern Illinois and northwest Indiana. The first CFC, located in Monroe, Ohio, not far from Kroger's Cincinnati area-based HQ, just opened for business in April. "2020 was a pivotal year for grocery e-commerce, with Kroger's digital business scaling to over $10 billion — and achieving a record digital sales increase of 116%," said Rodney McMullen, Kroger's chairman and CEO, on the occasion of the Monroe opening. "The momentum we're experiencing is well-timed with the evolution of Kroger Delivery, underpinning the permanent shift in grocery consumer behavior and need for enterprising and modern e-commerce and last-mile solutions — today's true competitive horsepower." As documented by Site Selection last September, the two companies plan to roll out 20 CFCs in the coming years.
SITE SELECTION RECOMMENDS
PASCO READY SITES PROGRAM
INDUSTRIAL DEVELOPMENT READY SITES IN NORTH TAMPA BAY, FLORIDA
Pasco County is one of the fastest growing counties in Florida. Companies are locating to Pasco for expansion sites strategically located along major transportation corridors providing access to consumer markets, skilled workforce, and vibrant communities in close proximity to Tampa International Airport, Port Tampa Bay and CSX Rail.
Demand for project-ready industrial properties has never been higher as speed to market puts pressure on companies to make quick and informed location decisions while allocating precious time to design, construct and open a new facility. As such, the site selection process demands entitled sites with large contiguous developable acreage serviced with roads and utilities sized for industrial development.
The Ready Sites Program has accessed and evaluated six properties totally over 2,000 acres ready for industrial development. Each site features numerous digital tools for site selectors to utilize and tour the site.
Conway Data has a historic tie to this week's 31st anniversary of the eruption of Mount St. Helens: Company founder Mac Conway himself flew his aircraft over Mount St. Helens and took aerial photos just hours before the eruption, as the International Development Research Council (IDRC) managed by Conway Data was convening its spring meeting just 50 miles away in Portland. This photo taken by Conway is from the July/August 1980 edition of "Industrial Development" in the hardbound volumes on the shelves at Conway Data's home office in Georgia. As Mac himself reported, the eruption caused the cancellation of a major semiconductor plant from National Semiconductor. The planned $70 million investment would be $226 million today, though current chip fabs like those recently announced by Intel and TSMC carry multibillion-dollar price tags.
Mac described the volcano as "decapitating itself in a mighty sneeze," and reported on the remarks given to the conference by "Washington State's remarkable Gov. Dixy Lee Ray, former public school teacher, Atomic Energy Commission chairman and marine biologist," who told the IDRC audience she had just been flown as close as was permitted, staying upwind of the plume on the west side. "To me, it looked like a gigantic stack of dirty cauliflowers — all in motion, all boiling and bubbling — disappearing above the high stratum of clouds," she said. "The plume was carrying with it so much ash, grit and debris that to the east and northeast, it blotted out the sun. And within a short time, the city of Yakima became darker than the darkest night. It was truly midnight by mid-morning because the sun could not penetrate the high cloud of ash. By noon the sky began to darken in Spokane in the eastern part of Washington and it, too, became black as night for the rest of the day."
An event like this, she concluded, "not only reminds us that nature is pretty powerful, but it also reminds us that we really cannot change or control natural events and that we must be alert and resilient to responding to them."