FROM SITE SELECTION MAGAZINE, MAY 2021 ISSUE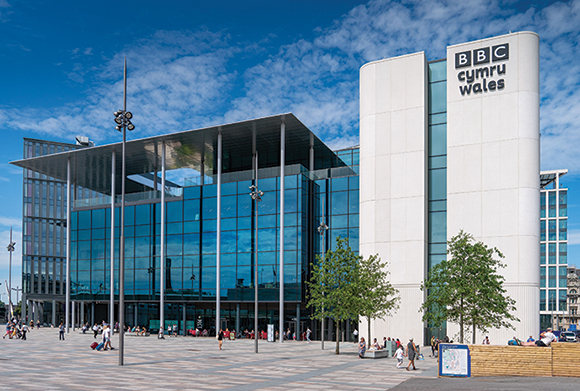 UNITED KINGDOM
The BBC intends to spread the wealth 'Across the UK.'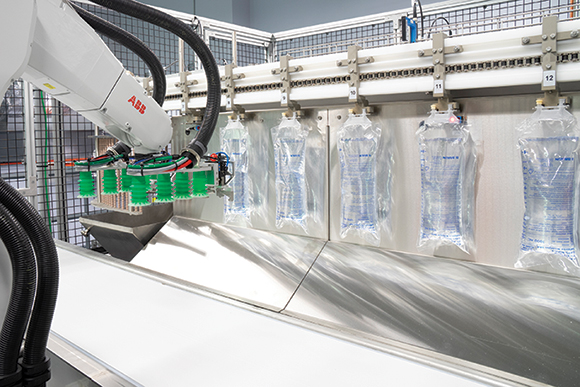 INVESTMENT PROFILE: ENTERPRISE FLORIDA
A tech migration tidal wave swells across Florida.
CONWAY ANALYTICS SNAPSHOT
The latest report on foreign direct investment (FDI) trends between China and the U.S. was released last week by Rhodium Group for the National Committee on U.S.-China Relations. Among the findings of the "Two-Way Street" report: FDI between the U.S. and China fell to $15.9 billion in 2020, the lowest level for two-way flows since 2009. Completed Chinese FDI in the United States reached $7.2 billion in 2020, a slight increase from $6.3 billion in 2019 driven by large acquisitions such as Tencent purchase of Universal Music Group. Greenfield investments "did not see a meaningful uptick," says the report.
U.S. FDI in China dropped to $8.7 billion in 2020, a fall of roughly one-third from the previous year, and the lowest level since 2004. "Greenfield investment was disrupted by the pandemic in the first half of the year but picked up strongly in the second half as China's economy stabilized and COVID-19-related restrictions eased," Rhodium Group says. "Compared to previous years, U.S. investors launched fewer significant greenfield projects. The slowdown in acquisitions was more acute, with only a handful of medium-sized takeovers in consumer products and financial services."
The Conway Analytics projects database allows for analysis of greenfield and facility expansion projects by country of origin and target location. The graphs presented here represent facility project tallies in both directions over the past five years. So far this year, two Chinese projects in the U.S. have been tallied, including a 150-job mattress and pillow manufacturing plant in Rock Hill, South Carolina, from MLILY USA, a Knoxville, Tennessee–based company whose parent is Chinese firm Healthcare Co., Ltd. Going in the other direction, U.S. FDI in China is down too, reflecting the influence of the pandemic and U.S.-China trade tensions as cited by Rhodium's report. But already this year we have tracked eight major projects landing in China, including a $250 million, 280-job frozen food plant from Idaho-based Lamb Weston in Ulanqab Shi, Inner Mongolia Autonomous Region, and a 165-job operation from New York–based Spellman High-Voltage Electronics Corp. in Suzhou. — Adam Bruns
BUILDING A BETTER KENTUCKY
MANUFACTURING
How many do you recognize in our collage and county-by-county breakdown?

METALS
The state's metals sector is robust and resilient.

HEALTHCARE & PPE
The Commonwealth's companies continue to rise to the occasion.
BRAZIL
São Paulo–based Suzano on May 12 announced it would construct this new eucalyptus pulp plant with an annual production capacity of 2.3 million tons the municipality of Ribas do Rio Pardo, in Mato Grosso do Sul state. Production from the "Cerrado Project" is projected to begin by the end of Q12024. The capital involved makes this one of the largest private-sector investments currently under development in Brazil, and the resulting operation will be the world's largest plant with a single eucalyptus pulp production line. The project will create 10,000 jobs during construction and 3,000 permanent jobs once operations commence. "Suzano is already part of the lives of over 2 billion people through its products and, as a global leader, is committed to meeting the world's growing demand for products from renewable materials," said Walter Schalka, CEO of Suzano. "The project will also make an important contribution to income generation and job creation in the region, while increasing our carbon capture capacity, thanks to the expansion of our forest base." Because of its ability to sell surplus energy to Brazil's power grid, the unit should become Brazil's first fossil-fuel-free pulp and paper plant, says the company.
JAPAN
Tokyo-based Kioxia Corporation, a producer of memory solutions, two weeks ago announced this 20-billion-yen investment to nearly double the size of its Technology Development Building at the company's Yokohama Technology Campus to six stories and to establish the new four-story Shin-Koyasu Advanced Research Center. "The new facilities are expected to be operational by 2023," said a company release, "and will strengthen Kioxia's research and technology development by bringing together its R&D sites in Kanagawa Prefecture to improve efficiency and to create a more conducive working environment for innovation through collaboration."
SITE SELECTION RECOMMENDS
Image courtesy of Sierra Nevada
From the Site Selection call-back department: In a $2 billion SPAC merger announced this month, plant technology firm Benson Hill is going public. Benson Hill received early-stage venture funds from SSBCI 1.0. The Missouri Technology Corporation made an initial investment of $175,000 in the company, with a follow-on investment of nearly $1 million. We interviewed company co-founder Matthew Crisp about the move to Missouri for our September 2019 issue.

Also this month, Space Florida announced it has entered into a Use Agreement for Sierra Nevada Corporation's (SNC) use of Space Florida's Launch and Landing Facility (LLF) for reentries of SNC's Dream Chaser spaceplane in support of NASA's Commercial Resupply Services (CRS)-2 contract. The agreement will make LLF the first landing site for Dream Chaser when it returns from its first NASA mission in late 2022. We featured the Dream Chaser (pictured in rendering) in our May 2016 Colorado spotlight on Sierra Nevada's growth plans.
PASCO READY SITES PROGRAM
INDUSTRIAL DEVELOPMENT READY SITES IN NORTH TAMPA BAY, FLORIDA
Pasco County is one of the fastest growing counties in Florida. Companies are locating to Pasco for expansion sites strategically located along major transportation corridors providing access to consumer markets, skilled workforce, and vibrant communities in close proximity to Tampa International Airport, Port Tampa Bay and CSX Rail.
Demand for project-ready industrial properties has never been higher as speed to market puts pressure on companies to make quick and informed location decisions while allocating precious time to design, construct and open a new facility. As such, the site selection process demands entitled sites with large contiguous developable acreage serviced with roads and utilities sized for industrial development.
The Ready Sites Program has accessed and evaluated six properties totally over 2,000 acres ready for industrial development. Each site features numerous digital tools for site selectors to utilize and tour the site.
The Port of Savannah served the CMA CGM Marco Polo, the largest vessel to ever call on the U.S. East Coast, on Wednesday, May 26, 2021. The vessel has a carrying capacity of more than 16,000 20-ft.-equivalent container units (TEU). Stephen Morton of the Georgia Ports Authority made this striking image as the giant ship passed by historic downtown Savannah. You can find the ship if you visit the equally amazing MarineTraffic website, where you'll see just how many ships there are out there. The largest publicly available vessel tracking service in the world, MarineTraffic tracks more than 550,000 vessels and more than 800 million monthly positions.