FROM SITE SELECTION MAGAZINE, JULY 2021 ISSUE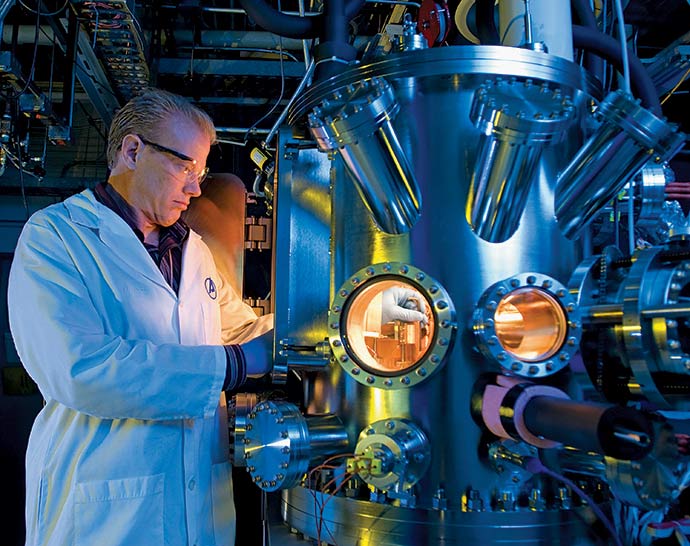 Aerospace
America's 'Aerospace Alley' is unfolding in the Rocky Mountain State.
CONWAY ANALYTICS SNAPSHOT
Highlights of the new local area 2020 Census counts released one week ago today include:
The Villages, Florida, was the fastest-growing metro area in the country between 2010 and 2020, followed by Austin-Round Rock-Georgetown, Texas; St. George, Utah; Greeley, Colorado; and Myrtle Beach-Conway-North Myrtle Beach, South Carolina-North Carolina.
Five counties gained at least 300,000 people during that period: Harris County, Texas (Houston-The Woodlands-Sugar Land); Maricopa County, Arizona (Phoenix-Mesa-Chandler); King County, Washington (Seattle-Tacoma-Bellevue); Clark County, Nevada (Las Vegas-Henderson-Paradise); and Tarrant County, Texas (Dallas-Fort Worth-Arlington).
Metro Dallas-Fort Worth and metro Houston both grew by around 20%. Those two regions, along with New York-Newark-Jersey City, New York-New Jersey-Pennsylvania, were the only metro areas to gain at least 1.2 million people during the decade.
Five metro areas crossed the 1-million-person threshold between 2010 and 2020 (and thus potentially into some site selectors' candidate pools): Grand Rapids-Kentwood, Michigan; Tucson, Arizona; Urban Honolulu, Hawaii; Tulsa, Oklahoma; and Fresno, California.
The two fastest-growing U.S. micropolitan areas were in North Dakota (Williston and Dickinson), followed by one each in Montana (Bozeman), Idaho (Rexburg) and Utah (Heber).
"Williston, Bozeman, Rexburg and Heber were also four of the six micro areas to gain at least 15,000 people between 2010 and 2020," the Census Bureau reports. "The other two were Hilo, Hawaii, and Jefferson, Georgia."
As first reported in April, Texas experienced the largest numeric increase between 2010 and 2020, followed by Florida, California, Georgia and Washington. "These five states accounted for nearly half of the total numeric population increase in the United States between 2010 and 2020," the Census Bureau reports. "Utah was the fastest-growing state, increasing by 18.4% between 2010 and 2020, followed by Idaho, Texas, North Dakota and Nevada, which each grew by 15% or more."
The populations of Illinois, Mississippi, Puerto Rico and West Virginia declined over the decade.
Compare and contrast these new demographic findings with Site Selection's annual Top Metros, Top Micros, Prosperity Cup, Sustainability and state Business Climate rankings. — Adam Bruns
2021 MISSISSIPPI DEVELOPMENT GUIDE
Distribution & Warehousing
Proximity to the FedEx air cargo hub in Memphis is just one of many factors making northern Mississippi a key logistics location for the nation.
Mexico
As announced by the governor of Coahuila earlier this month, Shanghai-based Longda Plastics will invest in its second Mexican plant in Coahuila, following its first in Ciudad Juárez, Chihuahua. The facility will be located in Amistad Industrial Park in Ramos Arizpe. Coahuila Governor Miguel Ángel Riquelme Solís said among the reasons companies have continue to invest in his state are security, social peace, labor peace, the rule of law and institutional order.
Texas
Firefly Aerospace (Firefly) and the City of Cedar Park in May reached an agreement that allows Firefly to solidify its headquarters in the community. Cedar Park City Council approved the expansion agreement on May 27, 2021. Firefly will be purchasing 40,000 sq. ft. in the Scottsdale Crossing Technology Center and will create 682 new jobs with an average salary of $90,000. Firefly is developing a family of launch and in-space vehicles and services. "Since partnering with Cedar Park in 2014," the city stated, "Firefly Aerospace has expanded its venture to include rocket systems and lunar landers. In February, Firefly was awarded a $93.3 million contract by NASA to deliver payload to the moon in 2023." Site Selection in 2019 reported on the company's $52 million, 200-job investment in Cape Canaveral, Florida, where a Firefly Blue Ghost lunar lander is expected to take off atop a SpaceX rocket no earlier than 2023.
SITE SELECTION RECOMMENDS
Supply chain disruptions, labor costs and labor availability are the top factors when it comes to manufacturing location decision-making, according to the new 2021 Global Manufacturing Risk Index from Cushman & Wakefield. The report includes focused insights into global manufacturing trends from EMEA to APAC. A group of 12 countries including China, Germany, Ireland, Turkey and several Nordic countries were deemed in the top quartile for their ability to restart their manufacturing sectors. The U.S. was in the second quartile alongside such countries as Poland, France, Hungary and the UK.
Earlier this month, Managing Editor Adam Bruns took this photo of U.S. Transportation Secretary Pete Buttigieg (whom Gary Daughters interviewed four years ago when he was mayor of South Bend) as he spoke at Curiosity Lab at Peachtree Corners about a half-mile from Site Selection's Gwinnett County home office in the northeast suburbs of Atlanta. "Just a moment ago we were looking at a solar roadway that can literally power the very cars that drive over it" he said, noting a meeting he'd attended the day before with automotive CEOs and UAW leaders as an executive order challenged the industry to have most of the vehicles sold be electric within a decade. "This is incredibly important at a time when we recognize that the single biggest sector contributing greenhouse gases to the atmosphere is the transportation sector," he said. "To me that's a challenge for us to be the biggest part of the solution. What we see here is how economic development and climate solutions go hand in hand." Find out how Secretary Buttigieg answered a question from Site Selection in the 2021 Global Groundwork Index report on infrastructure in the September 2021 issue of Site Selection.