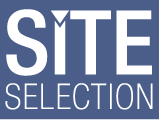 Contact:
Mark Arend, Editor in Chief
(770) 325-3438
mark.arend@siteselection.com

6625 The Corners Parkway, Suite 200
Peachtree Corners, GA 30092 • USA
www.siteselection.com
Press Release
Site Selection Names Georgia the Top State Business Climate for 2018
Atlanta, November 5, 2018: For the sixth consecutive year, Site Selection magazine has named Georgia as the state with the Top Business Climate. As revealed in the November 2018 issue of the magazine, research based in part on a survey of corporate real estate executives and in part on an index of criteria derived from data in the Conway Projects Database has led to Georgia repeating its first-place finish once again. North Carolina ranks second, as it did the previous three years; Texas, Ohio, Tennessee and South Carolina (tied for fifth) round out the top five.
Georgia Governor Nathan Deal tells Site Selection transportation and infrastructure planning, funding and execution — including a growing focus on aviation assets and talent — have been pivotal to Georgia's economic development success. Growth at Georgia's coastal and inland ports continues to reflect a propulsive economy — and so does Atlanta's notorious traffic.
"It's a sign of growth," he says. After all, since he took office, Georgia has jumped from 10th most populous state to eighth, and more than 700,000 new private-sector jobs have been created. "With that comes traffic and congestion. That's why the Transportation Act of 2015 was so important. It was the first time in 40 years that the state of Georgia had looked at how we finance infrastructure improvements."
Gov. Deal has always made it a priority to collaborate with city and regional leaders as well as seek out public-private partnerships, all in the name of providing, as he puts it, "the necessary
things government can and should do to make the business community grow and prosper." What does the business community think?
"The site selection game is more about site elimination than site selection, and the best sites always rise to the top," Harry Kitchen, Jr., president of developer Foxfield Company, tells Site Selection. The best states apparently do so too. "Georgia does an excellent job in identifying the true needs of a prospect and putting the best team together to make the short list of candidate sites and close the deal."
Backing up the developer's claim, the executive survey portion of this year's rankings found Georgia in the top spot, after placing third last year. The Peach State was followed in the survey by North Carolina (the biggest upward mover in the Top 10, from No. 6), South Carolina, Texas and Tennessee (see full Top 10 below).
"A six-year winning streak tells us that Georgia's business climate is solidly competitive and enduring – it doesn't fluctuate year to year," said Site Selection Editor in Chief Mark Arend. "This ranking reflects actual projects announced, which result in new jobs, and the input of those deciding where projects should be located. Georgia's first-place finish would not be possible without strong performances in both of those areas."
With his tenure as governor coming to a close, Gov. Deal extols the state's booming film, entertainment and creative arts economy; the launch of an expanding career grant program funded through Georgia's HOPE scholarship; and a fiscally sound foundation that includes a $2.5-billion rainy day fund and a AAA bond rating that's now been in place for 21 years. What does he think about the effect the next occupant of the governor's office might have on the business climate, regardless of party?
"My intent was to put the roots down so deep that it would be very difficult for anybody to pull them out," he says.
In a survey published with the rankings, workforce skills were the most important criteria to site selectors for the third year in a row, with transportation infrastructure repeating at No. 2. Workforce development rose from No. 7 to No. 3, and higher education resources rose from No. 10 to No. 4, suggesting a strong overall preoccupation with cultivating talent. (See full Top 10 below.)
Ranking Methodology
Fifty percent of the overall Business Climate Ranking is based on a survey of corporate site selectors who are asked to rank the states based on their recent experience of locating facilities in them.
The other 50 percent is based on an index of seven criteria: performance in Site Selection's annual Prosperity Cup ranking; total Conway Projects Database-compliant facilities in 2017; total new facilities in 2017 per capita; total 2018 new projects year-to-date; total 2018 projects year-to-date per capita; state tax burdens on mature firms and on new firms according to the most recent Tax Foundation and KPMG Location Matters analysis.
The November 2018 issue also includes the second annual Great River Cup to the top region in per-capita corporate facility investment along the Ohio River Corridor — Greater Owensboro, Kentucky. Other features include global free zone rankings; reports on policies and projects in China, India and Germany; exclusive incentives policy, Opportunity Zone and FDI analysis from respected national thought leaders; data-rich analysis of recession-proof industries; and a host of industry reports and regional spotlights.
Site Selection magazine, published by Conway Inc., delivers expansion planning information to 45,000 executives of fast-growing firms. The senior publication in the corporate real estate and economic development field, Site Selection and its affiliated e-newsletters are also available at www.siteselection.com. Headquartered in Atlanta, Georgia, Conway since 1954 has been a trusted advisor to corporations, governments and economic development and investment promotion agencies around the world, and in 2017 was named the Top International Company of the Year (Small Business) by the Georgia International Awards. Conway owns and manages Conway Events; Conway Custom Publishing; Conway Advisory; and New York-based Conway PR & Marketing. Conway also manages the Industrial Asset Management Council. Conway employs over 80 people in 10 offices in seven countries.
TOP 10 STATE BUSINESS CLIMATES 2018
(2017 rank in parentheses)
1. Georgia (1)
2. North Carolina (2)
3. Texas (3)
4. Ohio (4)
T5. South Carolina (T6)
T5. Tennessee (5)
7. Virginia (9)
T8. Alabama (T6)
T8. Indiana (T10)
T10. Kentucky (8)
T10. Louisiana (T10)

EXECUTIVE SURVEY BUSINESS CLIMATE RANKINGS 2018
(2017 rank in parentheses)
1. Georgia (3)
2. North Carolina (6)
3. South Carolina (2)
4. Texas (1)
5. Tennessee (T4)
6. Indiana (T9)
7. Alabama (T4)
8. Utah (outside Top 10)
9. Mississippi (outside Top 10)
10. Virginia (outside Top 10)

SITE SELECTORS' TOP LOCATION CRITERIA FOR 2017
(2017 rank in parentheses)

1. Workforce skills (1)
2. Transportation infrastructure (2)
3. Workforce development (7)
4. Higher education resources (10)
5. Utilities (cost, reliability) (3) Land/building prices and supply (5)
6. Right-to-work state (NA)
7. State and local tax scheme (4)
8. Ease of permitting and regulatory procedures (8)
9. Quality of life (6)
10. Incentives (9)


Source: Site Selection survey of corporate site selectors, October 2018