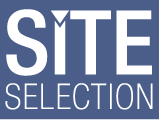 Contact:
Ron Starner, Executive Vice President
(770) 325-3425
ron.starner@conway.com

6625 The Corners Parkway, Suite 200
Peachtree Corners, GA 30092 • USA
www.siteselection.com
Press Release
In Memoriam
Adam Jones-Kelley, 1973-2020
Atlanta, July 30, 2020: It is with great sadness that I report to you that Adam Jones-Kelley, our beloved company president and CEO, passed away this week at his home in Peachtree Corners, Georgia.
Words cannot express the grief that we all feel right now, and will feel for quite some time. Adam was not just our company leader. Like his grandfather and our founder McKinley "Mac" Conway, he was a globally respected figure in economic development and FDI attraction. He also was a great friend, a gifted and prolific writer, an engaged and enthusiastic supporter of all of us, and a visionary man.
Our hearts and prayers go out to his mother Laura, father Mike, sister Piper, brother Pedro Lopez and all who knew and loved Adam. This is an unspeakable loss for all of them and all of us.
Please rest assured that the business of Conway Inc. will go on. Solid division leadership is in place at every level. We will focus on supporting each other, the Conway family and our clients, and continue to deliver work of the exceptional quality Adam always drove us to expect.
A memorial service will be planned for later in the year.
Together, we will get through this.
Ron Starner
Executive Vice President
Conway, Inc.
---
Global corporate expansion experts Conway, Inc., publisher of Site Selection magazine, the Conway Analytics Report and a family of online industry newsletters, has been a trusted advisor to corporations, government economic development and investment promotion agencies around the world since 1954. Conway owns and manages Conway Events, organizer of worldwide FDI events; FDI advisory firm Conway Advisory; and New York-based Conway PR & Marketing, a leading PR and lead-generation firm. Conway also manages the Industrial Asset Management Council. Conway maintains offices and representation around the world, giving us a presence in every major market.
(Note: All circulation information is publisher's own data unless otherwise specified).