Two new reports this month offer different perspectives on country-level economic performance.
First comes the 2023 IMD World Competitiveness Ranking, published by the World Competitiveness Center and based on 164 competitiveness criteria plus responses from 6,400 senior executives to 92 survey questions. (92? We feel a proper ranking of the executives based on quality of insight and their devotion to completing the survey is in order.)
Denmark, Ireland and Switzerland take the top three spots among the 64 countries under examination, with Ireland having leapt up nine spots to No. 2. The map below shows the Top 10. Other countries on the rise include Qatar moving up six spots to No. 12, Belgium moving up eight spots to No. 13, Saudi Arabia jumping seven spots to No. 17 and the Czech Republic breaking into the Top 20 with an eight-spot leap to No. 18. The biggest upward mover, however, was No. 34 Indonesia, which improved by 10 spots from last year's results.
Who's in and who's out? Felix Richter of Statista wrote this week, "The ranking covers large parts of Europe as well as North America, while leaving some white spots in South America, Asia and, most notably, Africa with just two African economies evaluated this year." Moreover, "while Asia also has three economies in the top 10, its largest economies China, India, Japan and South Korea are notably absent," he continues. "Instead it's Singapore, Taiwan and Hong Kong who reach the highest scores in the region."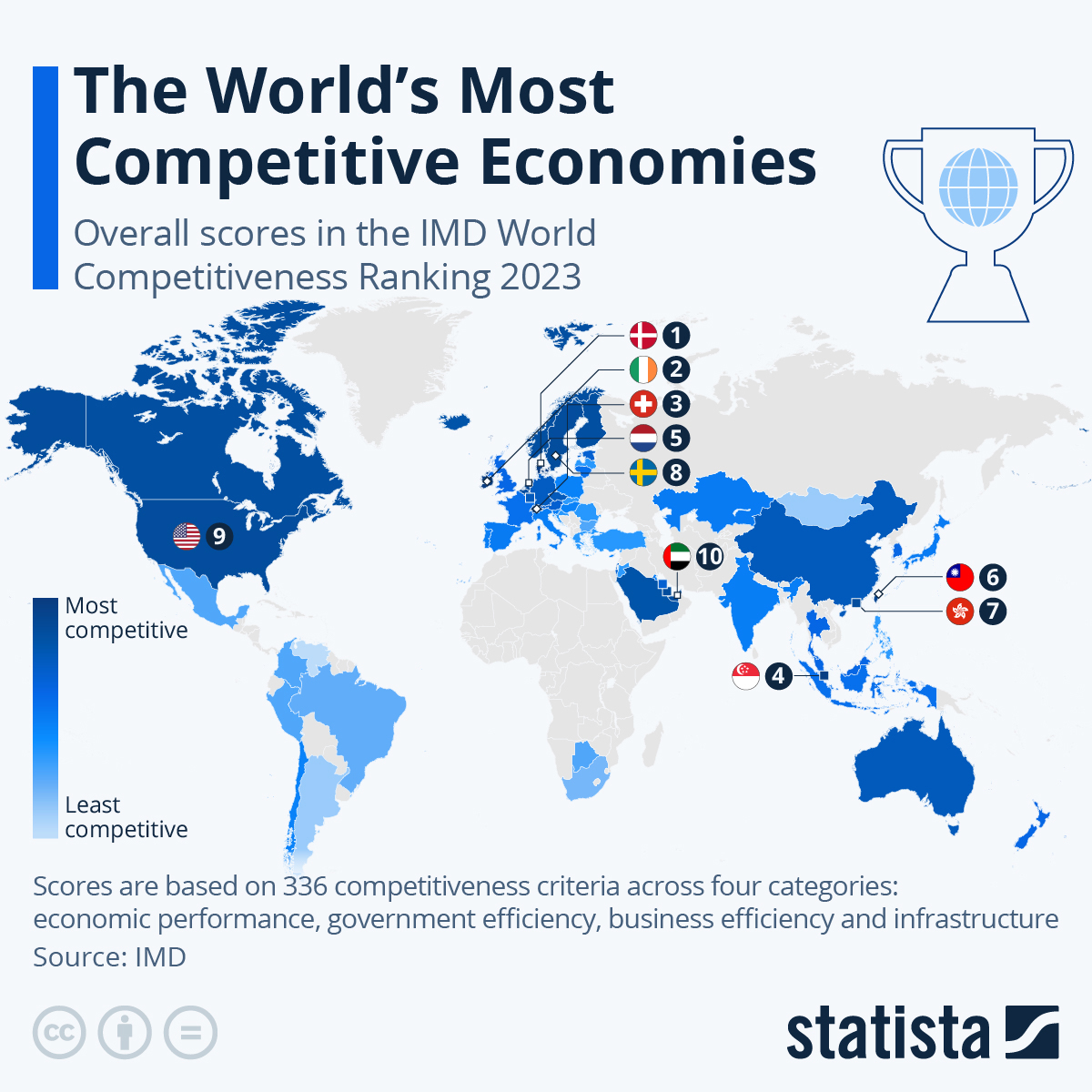 Infographic courtesy of Statista
This week saw the release of a new index from the United Nations Conference on Trade and Development (UNCTAD) that it says better measures economic potential by looking beyond mere GDP. The Productive Capacities Index (PCI), available through a dedicated online portal with publications, manuals, resources and tools, maps the productive capacities of 194 economies via 42 indicators.
UNCTAD defines productive capacities as "the productive resources, entrepreneurial capabilities and production linkages that together determine the capacity of a country to produce goods and services and enable it to grow and develop."
"No nation has ever developed without building the required productive capacities, which are key to enabling countries to achieve sustained economic growth with accelerated poverty reduction, economic diversification and job creation," said UNCTAD Secretary-General Rebeca Grynspan.
As it happens, the PCI, like the IMD, shows Denmark at the top, eking out a No. 1 ranking over the United States and Australia. — Adam Bruns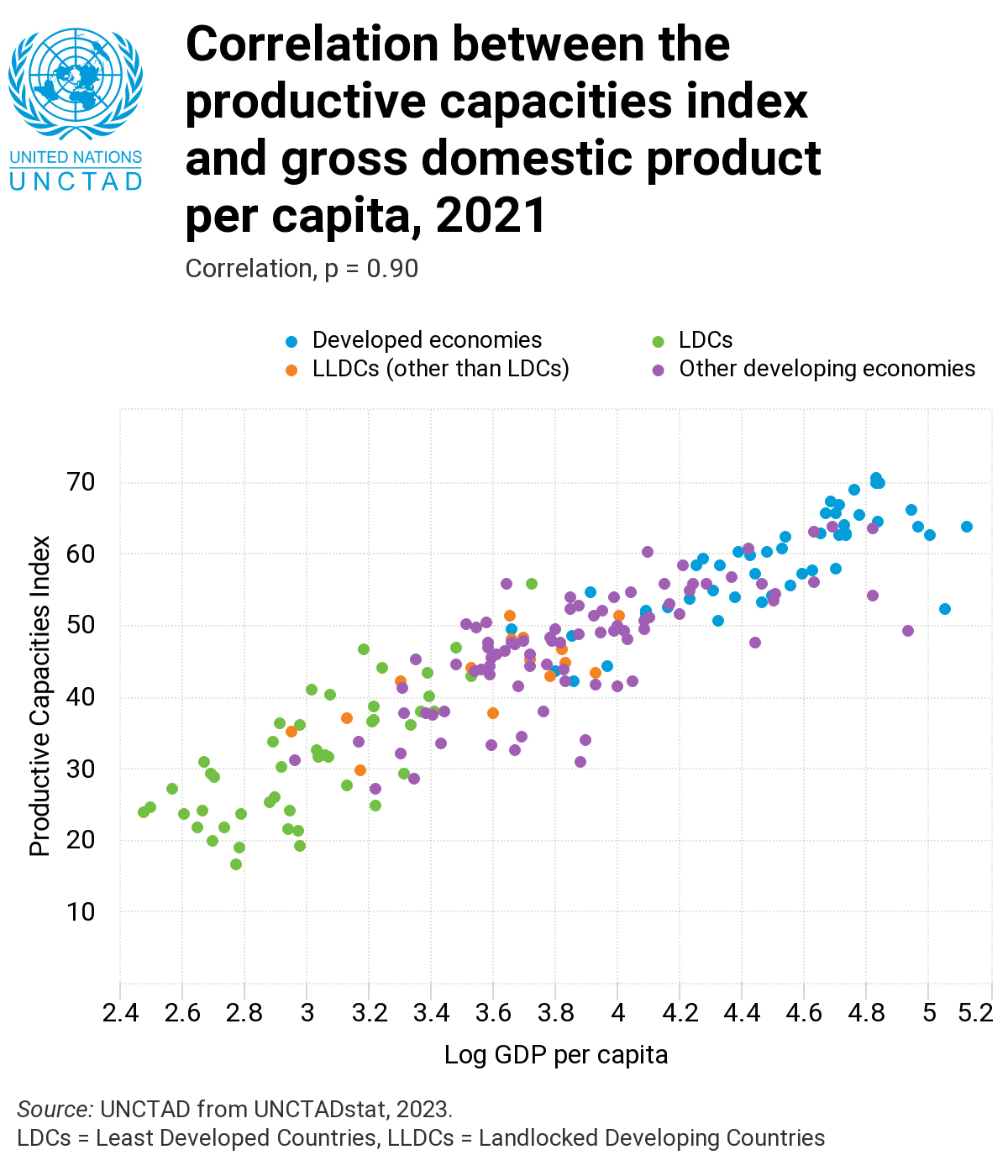 Graph courtesy of UNCTAD