INVESTOR WATCH ONLINE INSIDER
WORLD FORUM REPORT
Three savvy leaders at the 2018 World Forum for Foreign Direct Investment highlighted challenges and opportunities in the war for talent.
FROM THE JULY ISSUE OF SITE SELECTION
ADVANCED MANUFACTURING
Asian nations and Germany are among the leaders blending automation and human beings into a new manufacturing mindset.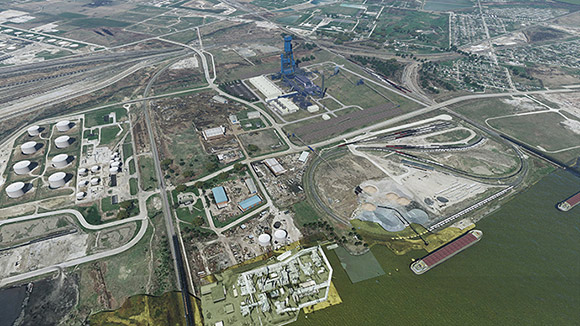 NORTHWEST OHIO
Northwest Ohio makes its own claim as a manufacturing mecca, in this Site Selection Investment Profile.
Lead Signal: Conway delivered a series of Lead Signals in June 2015 indicating that San Francisco–based Slack Technologies had just received $300 million in funding and would leverage the round to open operations in Europe and Australasia.
Projects: In April 2016, Conway confirmed two investments: one in Dublin, Ireland, and the second in Melbourne, Australia. The investments created over 380 jobs and helped to build out Slack Technologies' footprint in two key global markets.
Lead Signal

Project
WORLD'S MOST COMPETITIVE CITIES
This week, Communications Concepts' APEX Awards, celebrating their 30th year, gave Conway, Inc., a reason to celebrate too, as they presented the 2017 World's Most Competitive Cities report with an APEX Grand Award, an elite designation bestowed on 100 outstanding works out of more than 1,400 entries. The award came in the same week Site Selection's July 2017 issue received an APEX Award in the Magazines, Journals & Tabloids category for the quality of writing. The 2018 edition of World's Most Competitive Cities is coming soon.
FINLAND
Moventas Gears this spring officially opened a $20-million expansion of its facility in Jyvaeskylae, Finland, where 100 new staff members will be employed.  The 41,000-sq.-ft. expansion will provide increased assembly and testing capacity. Moventas is a world leader in wind turbine gearbox technology, whose president and CEO Site Selection first interviewed nearly 10 years ago.
CANADA
Canadian automotive parts firm Linamar Corporation has announced the expansion of its Powertrain/Driveline facility in Guelph, Ontario. The $603-million investment will create 1,500 jobs and maintain another 8,000 jobs. Linamar manufactures a variety of products that power vehicles. Operations include machining & assembly, light metal casting, and forging and assembly. Site Selection first documented the company's family roots in Guelph in this 2006 profile.
CONWAY ANALYTICS SNAPSHOT
The demise of manufacturing has been predicted for years, but the sector is busier filling today's orders than fulfilling doomsday prophecies. Since spring 2015, among the more than 27,600 corporate facility investments tracked by Conway Analytics' Conway Projects Database, nearly 52 percent have involved a manufacturing component.
By coincidence over the past few weeks, Site Selection Editor in Chief and Vice President of Publications Mark Arend found himself visiting two locations that have hosted the World's Fair: Knoxville, Tennessee (1982), and Kingston, Jamaica (1891). He took this shot of the landmark Sunsphere tower at World's Fair Park in Knoxville.
SITE SELECTION RECOMMENDS
How does infrastructure aid your region's economy? Ask the folks at the Port Authority of New York and New Jersey, who in June marked the first anniversary of completing the raising of the Bayonne Bridge in order to accommodate larger cargo ships. The port has seen a 6.4-percent increase in cargo volumes during Q1 2018; has set new monthly records every month for the past nine months; and has seen the volume of import cargo containers filled with commodities increase by 10.1 percent during the first four months of 2018. Moreover, several port operators are making their own facility investments.
Site Selection's September 2018 issue will offer further evidence of the ties connecting infrastructure, corporate investment and regional economic development success.