FROM THE JULY ISSUE OF SITE SELECTION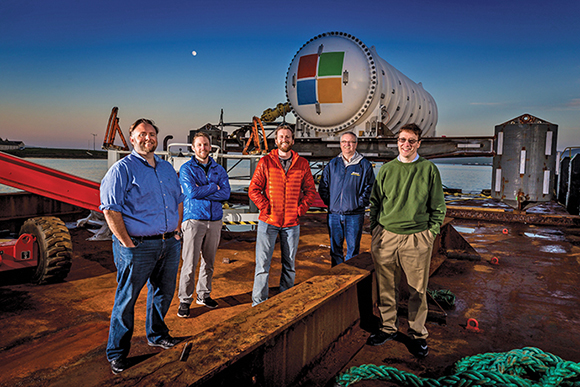 DATA CENTERS
Under the sea may be a fine place for more than just subsea cables.

IAMC INSIDER
That's the message from IAMC Chair Mark Eichkorn when it comes to going international. Also: Addressing risk in your distribution network strategy; and using collaborative tech to transform site development and construction.
IRELAND
Austin, Texas–based Forcepoint, a global leader in cybersecurity, has opened a new software engineering facility in Cork, Ireland. The new facility will create 100 jobs focused on new product development in cloud and endpoint cybersecurity. Forcepoint cited the availability of skilled labor — a strength long familiar to other sectors such as pharmaceuticals — in its decision to locate in Cork. The company also received support from IDA Ireland.
KENYA
Isuzu East Africa and its partner Kenya Coach Industry have opened a new manufacturing facility in Nairobi to fabricate bus chassis and bodies. The new facility will employee 300 people and manufacture approximately 100 bus and truck bodies each month. Isuzu has invested $7 million in the new facility, which also serves as a sales and service location for Isuzu motor vehicles. Nairobi ranked highly in JLL's City Momentum Index not long ago, and last year placed well in several categories in the World's Most Competitive Cities report.
SITE SELECTION RECOMMENDS
Photo of Here East development on 2012 Olympic Games grounds courtesy of Delancey
PwC earlier this month released its United Kingdom economic outlook. Be on the lookout for another perspective on economic development in the UK and Ireland in the September issue of Site Selection.
Site Selection President and Publisher Adam Jones-Kelley made this photograph in the historically rich and tech-savvy city of Tallinn, Estonia. Known for its town wall and St. Olav's Church, the city is also known for tech and business service investments from the likes of Microsoft and ABB.