FROM THE NOVEMBER ISSUE OF SITE SELECTION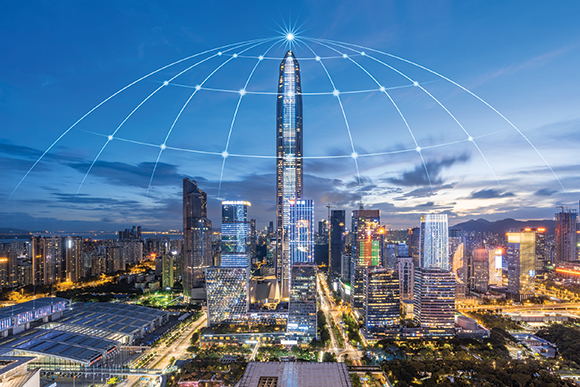 CHINA
By invitation, two Shanghai-based experts from Intralink bring us exclusive location insights and the perspectives of corporate leaders as they document the next-gen evolution of this once quaint fishing village.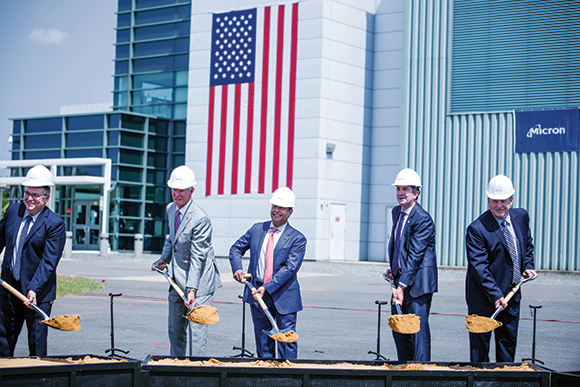 VIRGINIA
Before the big HQ2 news this week, there was another Virginia investment that one state leader calls "the most coveted type of project in the world." Ron Starner documents how Micron chose Virginia for a $3-billion semiconductor project after a global search.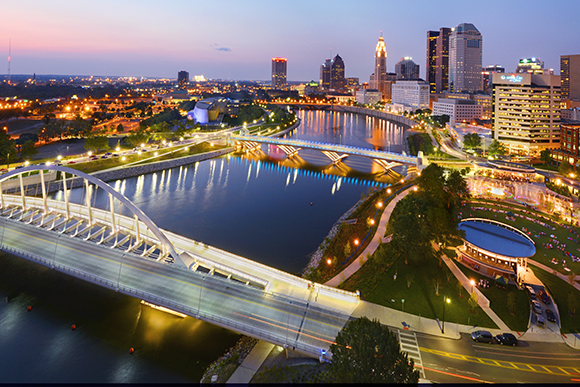 INVESTMENT PROFILE: COLUMBUS, OHIO
How the capital region of Ohio put together a record-setting decade
Blue Star Limited
Lead Signal: In July 2017, Conway Analytics delivered a Lead Signal indicating that the Indian air conditioning and refrigeration company Blue Star Limited was planning to establish a new air conditioner manufacturing facility in India due to high demand.
Project: In April 2018, Blue Star announced plans for a new $35-million air conditioner plant in Sri City, India. The new facility will be operational by the end of 2021 and produce 500,000 units per year. Blue Star has 2,800 employees serving India, the Middle East and Africa.
Lead Signal
Project
CONWAY ANALYTICS SNAPSHOT
Our friends at Intralink are not the only ones tracking Shenzhen. In September in Beijing, Milken Institute released Best-Performing Cities China 2018: The Nation's Most Successful Economies, which found Shenzhen No. 1 among larger cities, followed by Chongqing and Tianjin. Guangdong province also performs well in the small city category (see chart). The annual study ranks 260 Chinese first-, second- and third-tier cities based on tracking growth in jobs, wages, per-capita gross regional product (GRP), and FDI, while also measuring the proportion of FDI within GRP and the concentration of high value-added industry employment. Conway Analytics has tracked more than 320 projects in these 20 cities since spring 2015, led by Chengdu with 66, Suzhou with 50, Tianjin with 43 and Shenzhen with 29. Milken's rankings for the U.S., China and Europe are part of the forthcoming 2018 World's Most Competitive Cities report, being published by Conway, Inc., this month.
2018 RANKINGS
| | | | | |
| --- | --- | --- | --- | --- |
| Rank | First- and Second-Tier Cities | | Rank | Third-Tier Cities |
| 1 | Shenzhen, Guangdong | | 1 | Dongguan, Guangdong |
| 2 | Chongqing | | 2 | Suining, Sichuan |
| 3 | Tianjin | | 3 | Foshan, Guangdong |
| 4 | Zhengzhou, Henan | | 4 | Wuhu, Anhui |
| 5 | Guiyang, Guizhou | | 5 | Zhuhai, Guangdong |
| 6 | Changchun, Jilin | | 6 | Ji'an, Jiangxi |
| 7 | Chengdu, Sichuan | | 7 | Jiuquan, Gansu |
| 8 | Hefei, Anhui | | 8 | Zhongshan, Guangdong |
| 9 | Xi'an, Shaanxi | | 9 | |
| 10 | Hangzhou, Zhejiang | | 10 | Anshun, Guizhou |
GERMANY
China's Contemporary Amperex is investing $280 million and creating 600 jobs at a new lithium-ion battery manufacturing site in Erfurt, Thuringia, Germany. The commitment is driven by BMW signing on with the company for around $4.7 billion worth of batteries, with just over one-third of them planned to come from the Erfurt site. Like Alibaba vs. Google, Contemporary Amperex is challenging Tesla for global market share, including major investment plans for its own "gigafactory"-scale plant in Huxi, China.
USA
American Tire Distributors announced the opening of their new 1-million-sq.-ft., $70-million, 70-job distribution warehouse in Tobyhanna Township, Pennsylvania, just north of I-80 near Blakeslee in the Poconos, south of Scranton (not to be confused with the unincorporated community of Tobyhanna on I-380 in nearby Monroe County). American Tire Distributors, headquartered in Huntersville, North Carolina, is the largest independent supplier in the tire replacement market, and has 150 distribution centers across North America, including a southern hub opened at Alliance Texas in Fort Worth last year.
SITE SELECTION RECOMMENDS
As the APEC CEO Summit takes place this weekend in Port Moresby, Papua New Guinea, PwC has released its latest survey of 1,189 business leaders across the 21 APEC (Asia-Pacific Economic Cooperation) economies. "In addition to being positive on revenue growth, a net 51 percent of business leaders are planning to raise levels of investment, up from 43 percent two years ago," PwC states. "The biggest winners across APEC for foreign investment will be Vietnam, China, The U.S., Australia and Thailand, with Australia entering the top five investment destinations as a new entry among respondents, and Indonesia dropping out of the top five this year." The survey also asked the CEOs about investing in startups (see graph).
We're conducting a survey among Site Selection readers such as yourself and welcome your opinions. The survey will be conducted by Russell Research, a national research firm.
This survey will take 10 minutes or less of your time. Your participation in this survey is entirely voluntary and the responses you provide will be kept confidential to the fullest extent allowed by law.
In order to participate please visit https://rmrsurveys.com/SS
If you have any questions or comments about this survey, please feel free to call Russell Research at 1-844-673-1545 or email at help@russell-surveys.com. Please reference "SS Survey" when calling/emailing.
Site Selection President and Publisher Adam Jones-Kelley this week visited Plaza de Cibeles in Madrid, where the Cybele Palace (now Madrid City Hall) stands behind the legendary Cibeles Fountain (Fuente de Cibeles), designed under the reign of Charles III by Spanish architect Ventura Rodriguez and finished in 1782. The fountain depicts the Roman goddess of fertility, Cybele (Ceres). Fans of Real Madrid gather at the fountain every time the team wins a big match.